The good: The Detroit Lions came into the 2018 season with plans to be a more balanced and physical team offensively. For that to come to fruition, it was going to have to start upfront. Detroit did have the most success it's had running the football this past season since 2012. The Lions rushed for 1,660 yards on the season for an average of 4.1 yards per carry. Rookie running back Kerryon Johnson enjoyed success running the ball behind Detroit's collection of veteran and youngsters upfront. 
The Lions offensive line finished the season graded right in the middle of the pack (16th) in Pro Football Focus' end-of-the-year offensive line grades. They were 19th by Pro Football Outsiders and 12th in adjusted sack rate by FBO. 
Rookie guard Frank Ragnow steadily got better as the year moved along and looks like he has a solid future at after being Detroit's first-round pick last offseason.
The bad: Detroit was dealt a blow when Pro Bowl right guard battled injury all season and ended up playing in just 282 snaps due to an assortment of injuries, the worst being a neck injury that ended his season prematurely.
Lang and the Lions will have to decide the future of the position this offseason. He seemed to indicate after the season that he didn't want to call it a career on the sour note that was the 2018 season for him. Detroit will have to determine if the veteran Lang fits into their 2019 plans.
In games at Minnesota (10 sacks allowed) and at Chicago (six) this season Detroit's O-line was completely overwhelmed by the Vikings and Bears defensive front seven's. The 10 sacks by the Vikings is a new franchise record for them.
Key stat(s): The Lions ranked in the top 10 in the NFL this season in quarterback hurries allowed with 130. New England had the fewest (105) and Minnesota the most (188). Detroit's 41 sacks allowed ranked 17th.
Free agents: All five starters for the Lions are under contract for 2019. Whether or not all five – Taylor Decker, Ragnow, Graham Glasgow, Lang, and Rick Wagner – are in Detroit's plans for next season is a question we'll learn the answer to in the coming months.
Reserve tackle Andrew Donnal, who was inactive most of the season as Detroit's fourth tackle, is the only free agent this offseason among Detroit's offensive line.
Draft: Alabama's Jonah Williams, Oklahoma's Cody Ford and Ole Miss' Greg Little are considered first-round locks at the tackle position. Florida's Jawaan Taylor will also be in the mix late in the first round or early second round.
The Lions appear right now to be pretty set at tackle with Decker, Wagner and last year's fifth-round pick, Tyrell Crosby, a player they really like.
There aren't any interior offensive lineman the quality of a Quenton Nelson, who was drafted in the top 10 by Indianapolis last year, in this year's crop of prospects. There might not be a first rounder in the bunch because this draft is so heavily weighed on the defensive side of the ball with all the top talent.
If the Lions go looking for another interior offensive lineman later in the draft, among the best available would be Nate Herbig (Stanford), Beau Benzschawel (Wisconsin), Elgton Jenkins (Mississippi State) and Michael Deiter (Wisconsin).
2018 Photos: Offensive Line
View photos of the Detroit Lions' 2018 offensive linemen.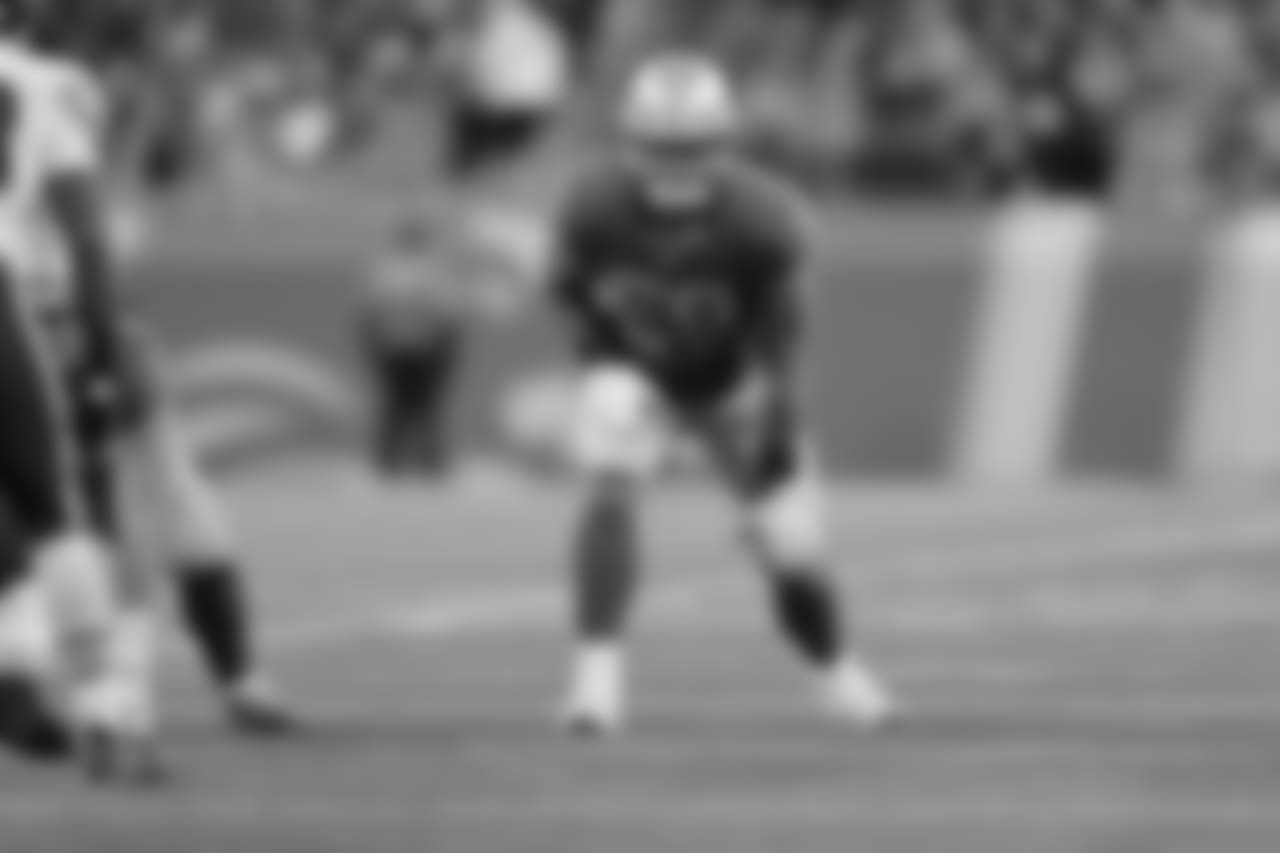 Detroit Lions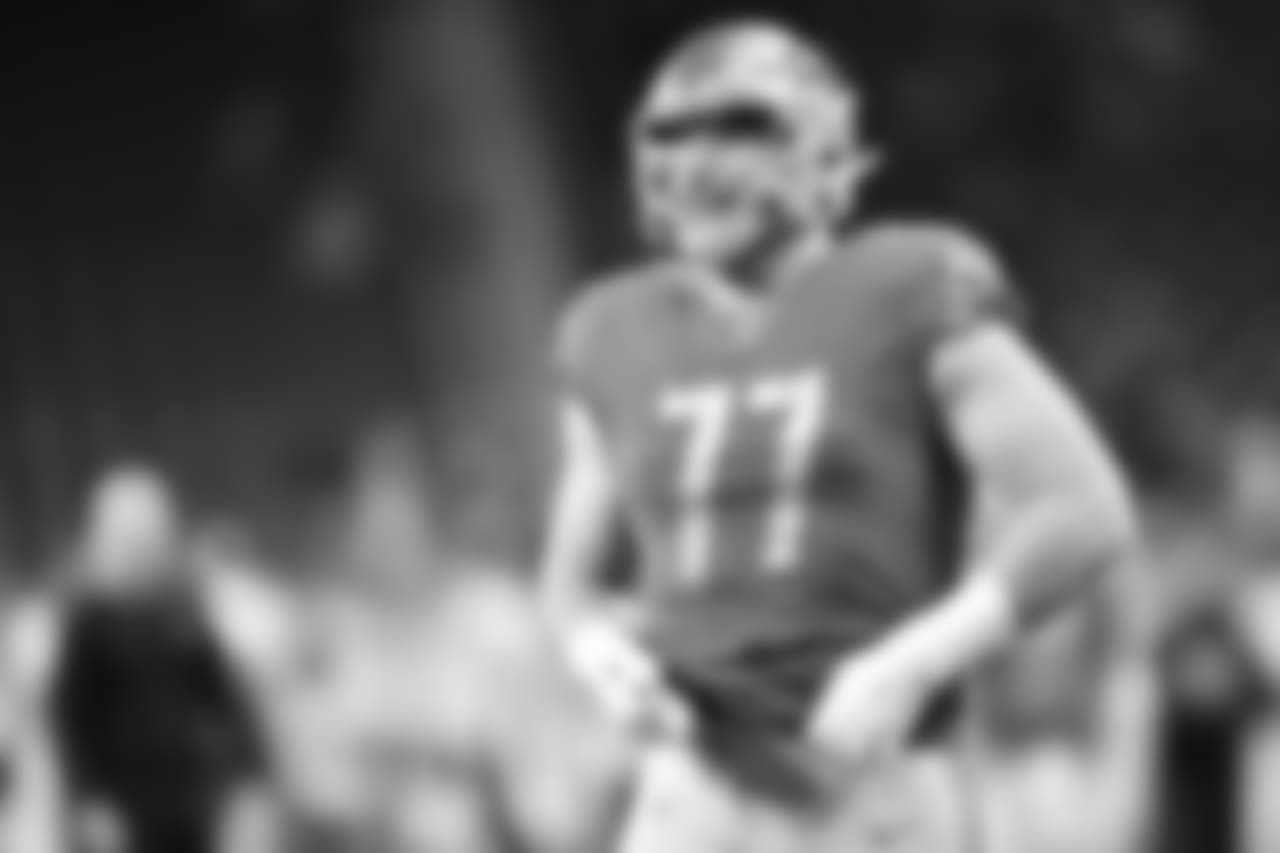 Detroit Lions
Detroit Lions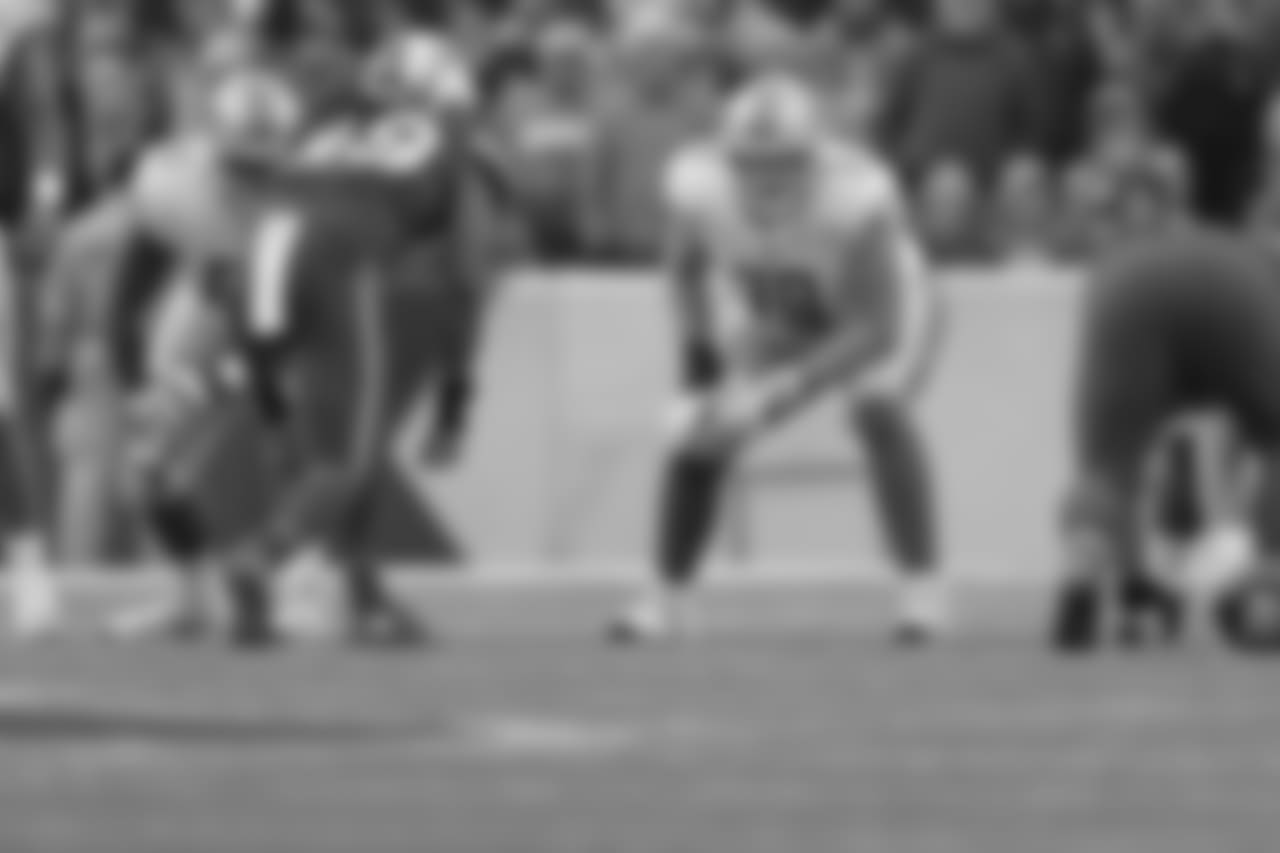 Detroit Lions
Detroit Lions/Alika Jenner (206)612-1314 alikajenner.com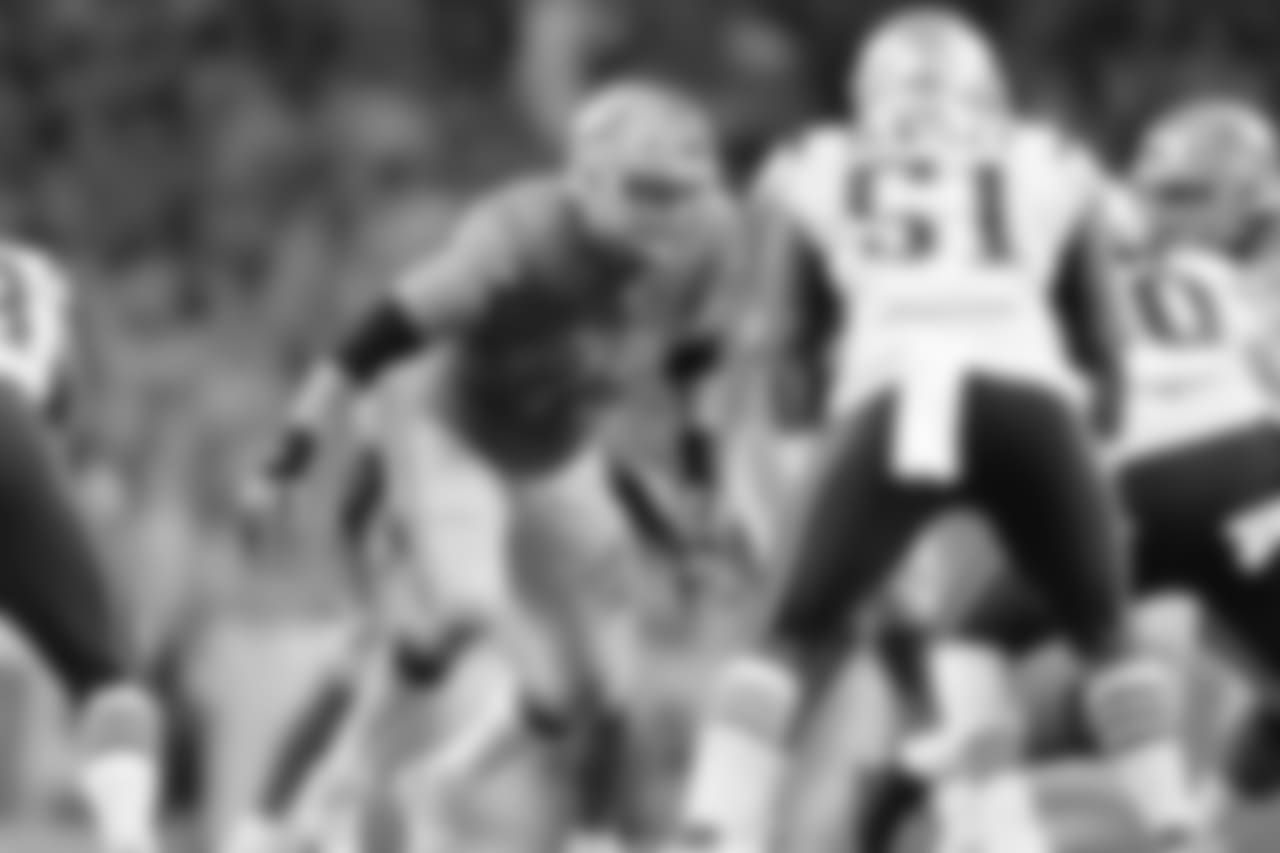 Detroit Lions/Gavin Smith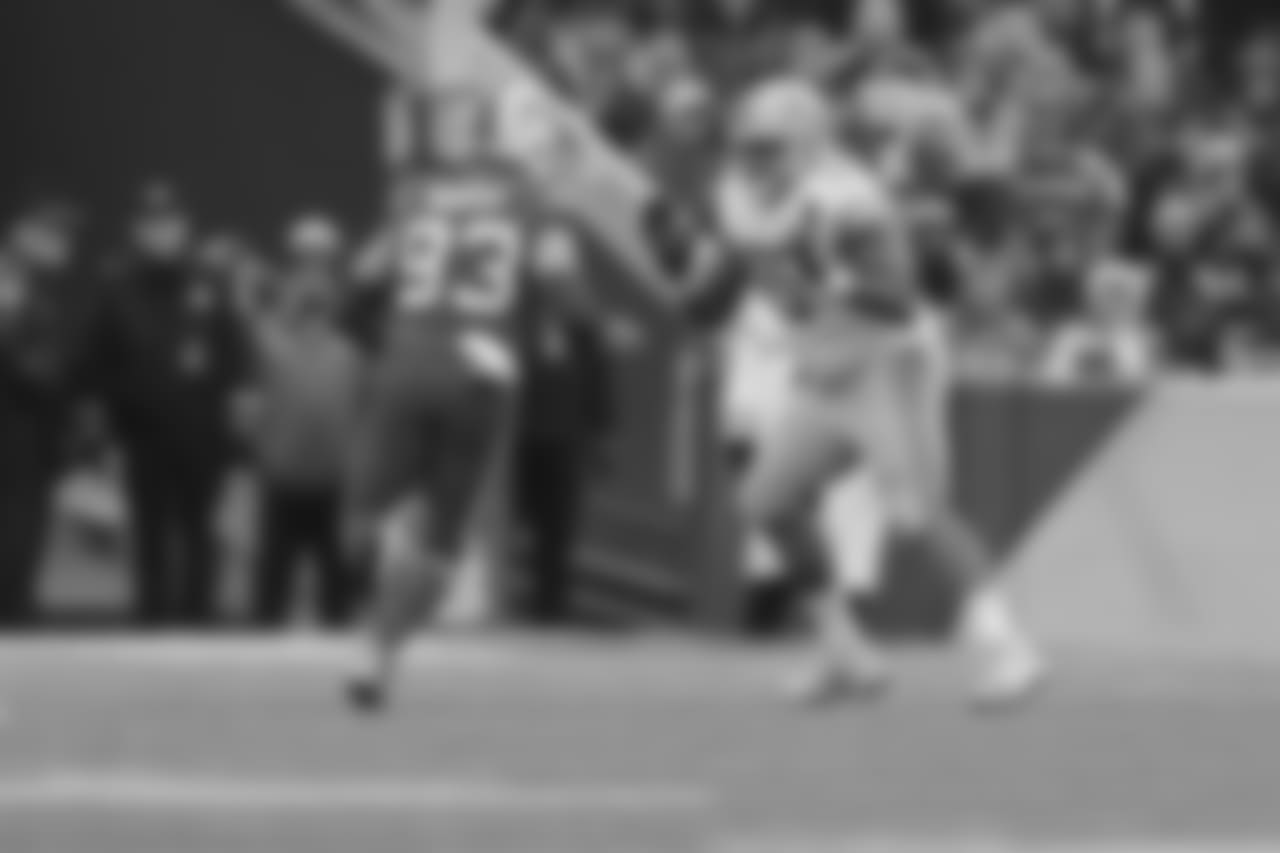 Detroit Lions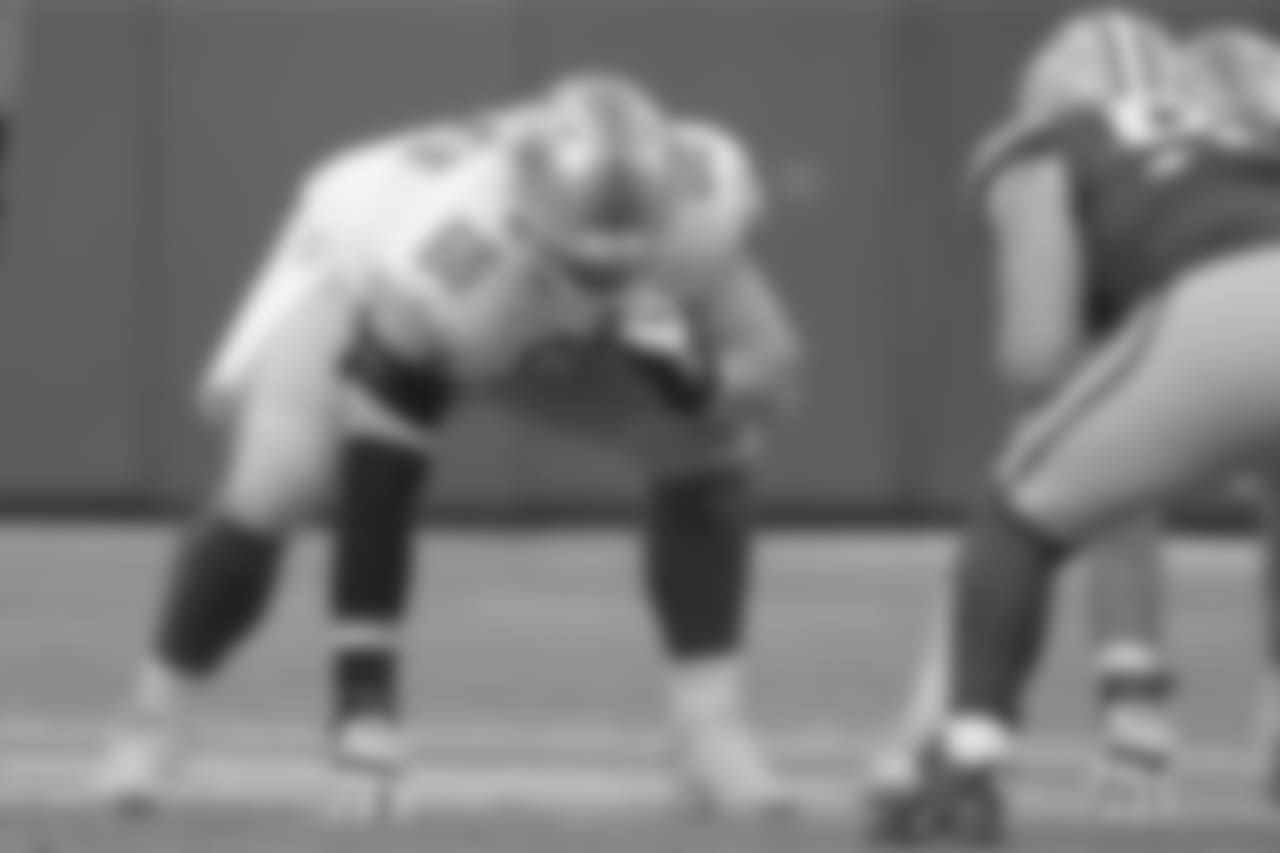 Detroit Lions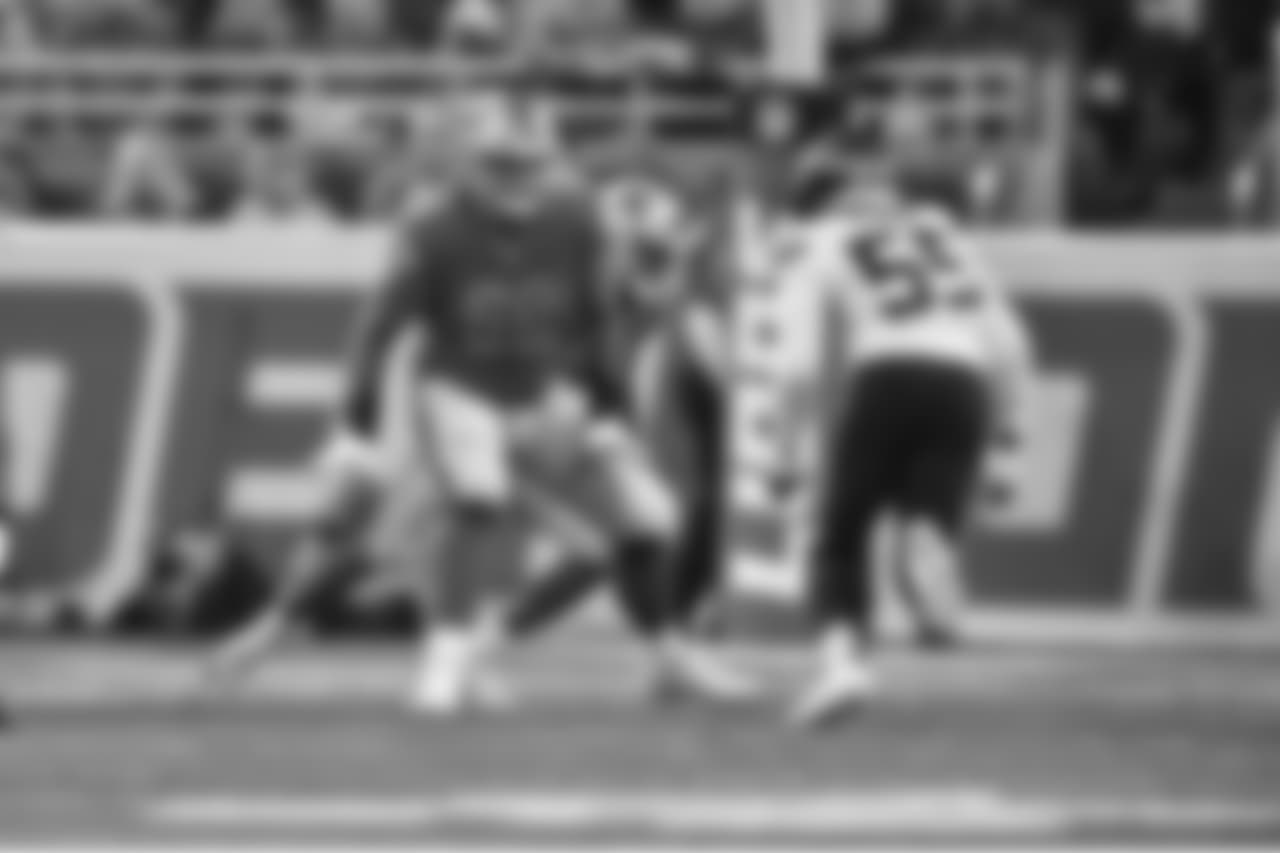 Detroit Lions/Alika Jenner alikajenner.com (206) 612-1314
Detroit Lions/Gavin Smith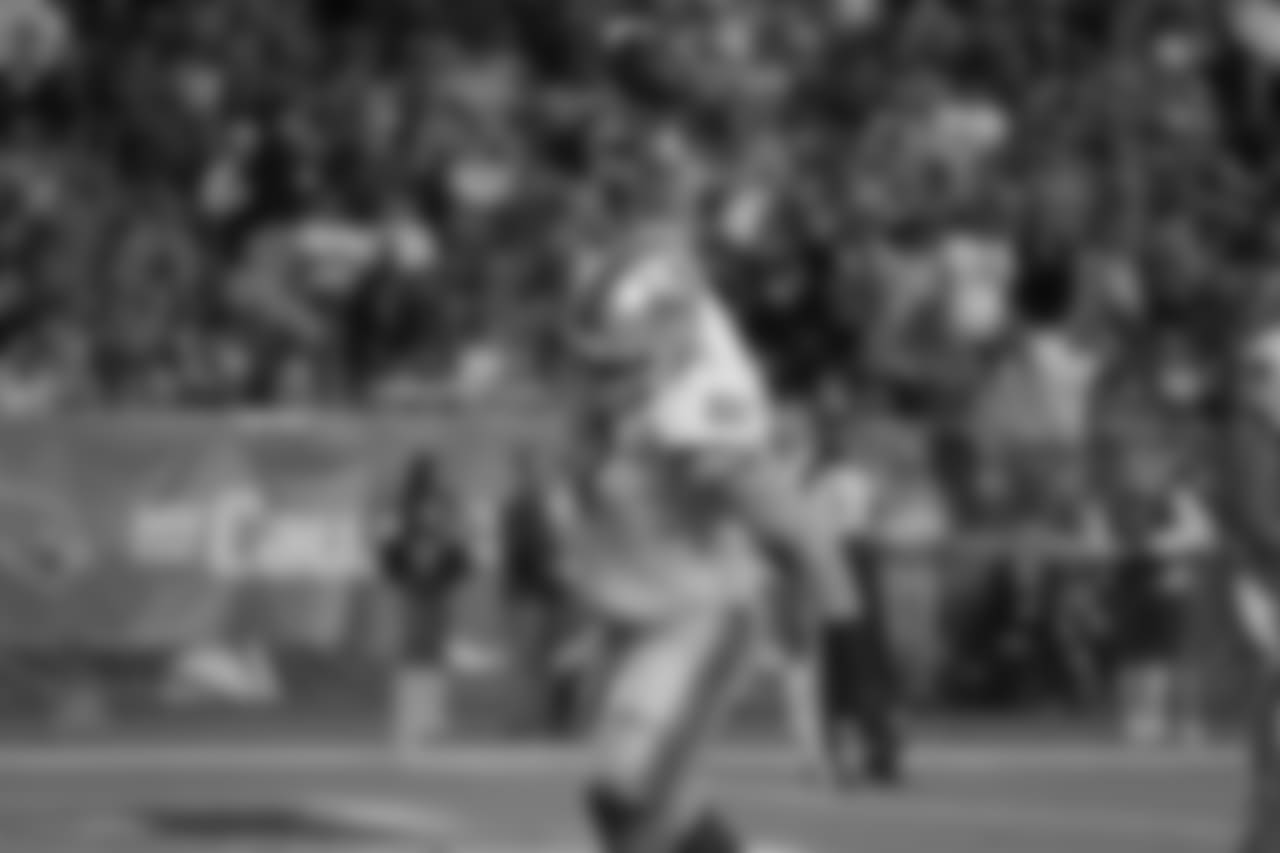 Detroit Lions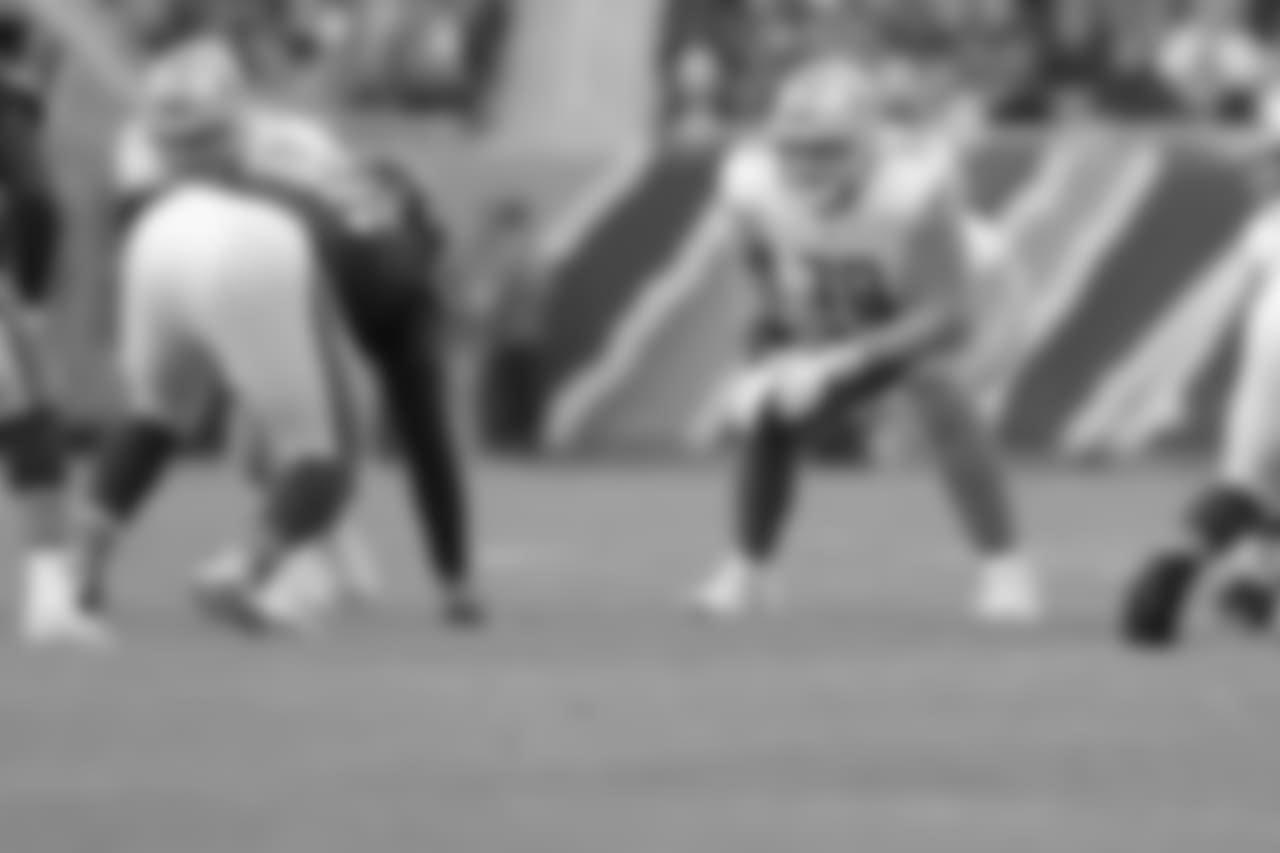 Detroit Lions
Detroit Lions/Gavin Smith
Detroit Lions/Gavin Smith
Detroit Lions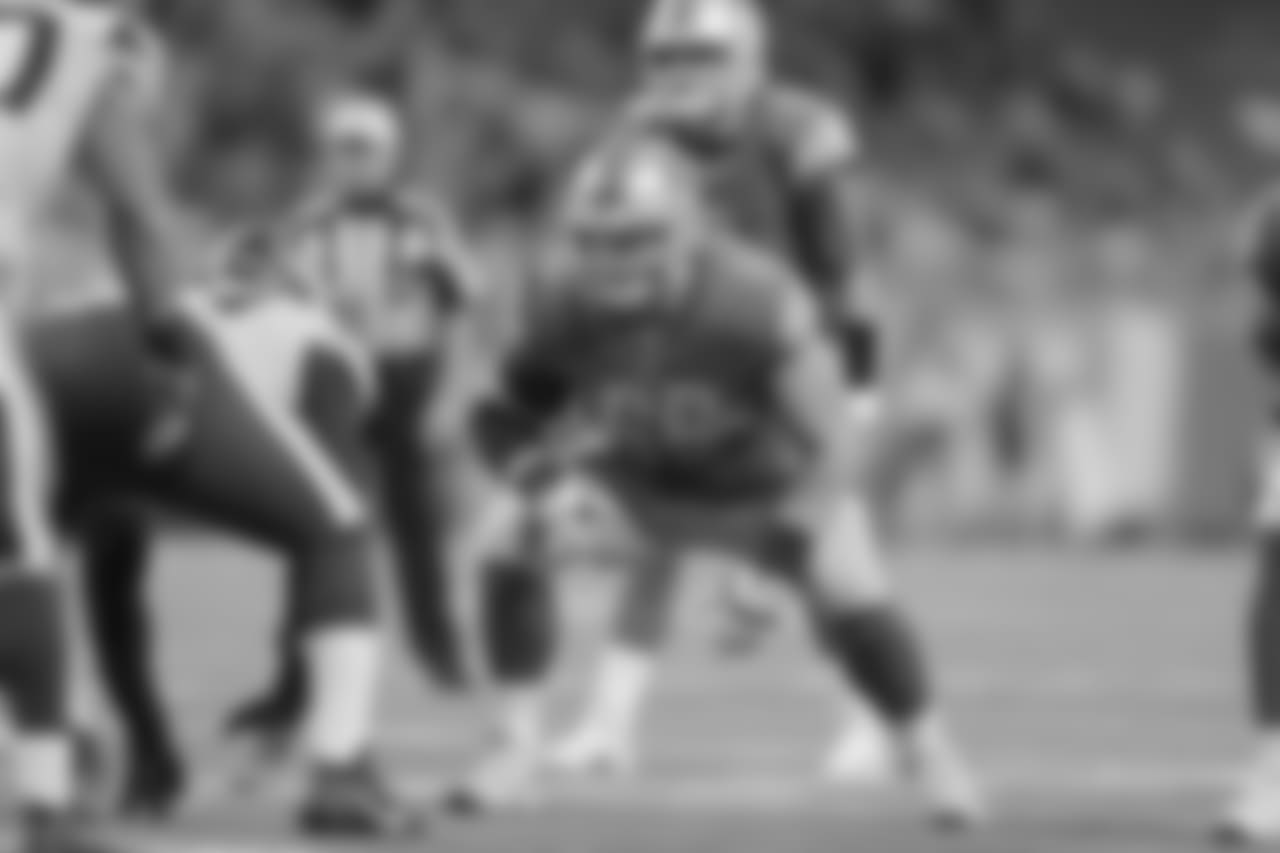 Detroit Lions
This Ad will close in
3
seconds
MVP: Decker finished the year graded right in the middle of the league's left tackles, but that grade jumps up into the top third when talking about his pass blocking. Playing left tackle in the NFL, and especially in the NFC North, is no easy task. Decker was credited with allowing just three sacks and four quarterback hits on 30 hurries in 16 games. Not bad.
Detroit averaged 4.66 yards per rush when running left over Ragnow and Decker. They averaged 4.3 yards running right and 3.4 yards running up the middle.
Most improved: It was a rough first couple games for Ragnow, but he really settled down and started to play some good football Week 3 vs. New England and in the the following weeks. 
There were a couple hiccups along the way – the Rams and Aaron Donald Week 13 – but overall, the improvement Ragnow made throughout the season was evident on film.
He seems to have a bright future ahead of him.
Quotable: "I think we're a more physical team," Lions general manager Bob Quinn said when asked where he thinks the team has improved since he took over as GM. "I think we play a physical brand of football, which before, I didn't think that was the case my first year or two.
"I think this year, we drastically improved that. That goes with some of the guys that we acquired in the front seven from Jarrad Davis to Damon Harrison to Da'Shawn Hand to Romeo Okwara. Those guys really set a tone in the front seven to play physical on defense. 
"I think the same thing can be said for the offensive line and the running game. So, I know that part's better."