Power football is back in Detroit's running game.
The Lions signed free-agent running back LeGarrette Blount to be a hammer for their run game. Sunday, the Packers' defense was the nail.
Blount and the Lions converted a number of short-yardage situations in their 31-23 win over the Packers Sunday, but none were more important than the two first half one-yard touchdown runs by Blount. Those plays are the feature of this week's Film Review.
The Lions have a 1st and goal from the Packers' one-yard line early in the first quarter after recovering a muffed punt. Lions offensive coordinator Jim Bob Cooter dials up classic smash-mouth football with an extra offensive lineman (Joe Dahl), two tight ends and a fullback in front of Blount.
The Lions do a good job upfront getting some push, but it's the fullback Nick Bellore that most helps Blount get into the end zone. He does a terrific job sticking Packers linebacker Antonio Morrison and turning him slightly to the right so Blount could plow his way off Bellore's back and into the end zone.
Then it's just Blount overpowering Packers defensive lineman Montravius Adams at the goal line and into the end zone.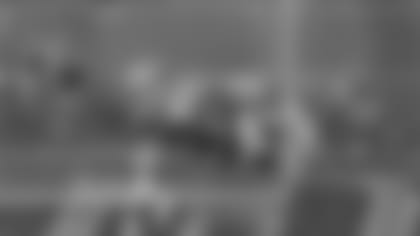 Blount hands the ball to one of his lineman to spike it, and the Lions are up 7-0.
Blount and the Lions get another chance at the goal-to-go situation at the end of the first quarter. They play power ball again, but in a different look.
The Lions are facing a 2nd and goal from the one-yard line. This time they come out in a three receiver look with a tight end off the left tackle's hip and two receivers tight to the formation to the left.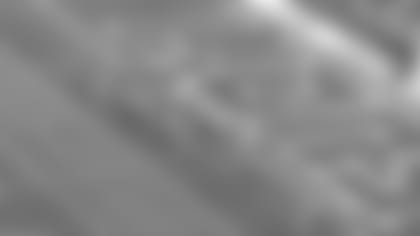 Quarterback Matthew Stafford motions Golden Tate, the outside receiver to the left, back right behind the left tackle. The great watch with this play is how Tate becomes the lead blocker for Blount, the single back, and Tate does a great job in that role. He gets a great lead block on Packers safety Kentrell Brice to clear the way for Blount.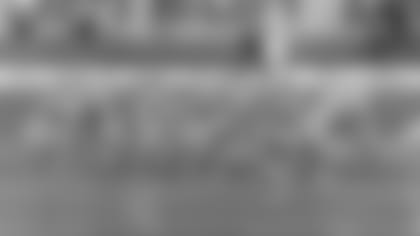 Left tackle Taylor Decker and tight end Levine Toilolo also get terrific blocks that allow Blount to power his way into the end zone. Again, Blount hands the ball to an offensive lineman for the spike, and the Lions find themselves up 14-0.