The Detroit Lions are back for more preseason action when they travel to take on the Pittsburgh Steelers at 7:30 p.m. EDT on Saturday, August 21. This will be the Lions' first road game of the preseason, while it will be the Steelers' first home game. Here are all the ways to follow the game: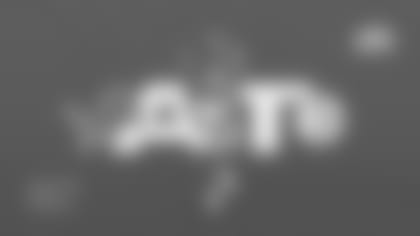 WATCH LIVE
TV coverage: FOX 2 & NFL Network
Play-by-play: Brandon Gaudin
Analyst: Herman Moore
Sideline Reporter: Dannie Rogers
Live streaming: Fans can watch local and primetime games FOR FREE on their phone and tablet devices through Yahoo! Sports. Links to watch become available once the game begins. Simply go to www.DetroitLions.com or the Detroit Lions Mobile App and click on the banner at the top of the page once the game has started.
LISTEN LIVE
Local radio broadcast: 97.1 FM | The Ticket
Play-by-play: Dan Miller
Color commentary: Lomas Brown
Sideline reporter: T.J. Lang
PLAY ALONG IN THE DETROIT LIONS MOBILE APP
Lions Bingo: Back by popular demand, Lions Bingo presented by BetMGM, returns for the 2021 season. Set your board, watch the game, and win fantastic weekly prizes! In addition to the weekly prize for the first Blackout Bingo winner, a Bingo earns you one entry into the monthly drawing for a $100 gift card to the Lions Team Shop, an Arch Bingo earns five entries and a Blackout Bingo earns you 10 entries.
Lions Predict: Put your football knowledge to the test with Lions Predict, presented by WynnBet. How many points will the Lions score this week? Which Lion will lead the team in receiving yards? Will there be a 4th quarter lead change? Answer questions like this for your chance to win! Weekly winners will receive a gift card to the Lions Team Shop. The top scorer each week will win two tickets to the next Lions home game.
FOLLOW
For everything in-game including box score, live stats and interactive games playable from home, download the Detroit Lions Mobile App.
Stay connected with the Detroit Lions by following the team on all the following social media channels: