Detroit, Mich. --- Detroit Lions receiver Marvin Jones, Jr., is teaming up with City Year to launch 'Scores for Kids,' a campaign to raise money for City Year's tutoring and mentoring program in Detroit's schools.
Throughout the 2016 season, Jones is asking Lions fans to make a pledge of at least $1 for every touchdown the Lions score. All proceeds from 'Scores for Kids' will benefit City Year, an organization which unites highly-motivated, young adults from diverse backgrounds to engage in a year of full-time service as tutors and mentors to local youth.
City Year deploys these young people, called AmeriCorps members, in teams to high-poverty, urban schools to provide high-impact student, classroom and school-wide support. In Detroit, 71 AmeriCorps members serve in seven schools to support 5,000 students every day.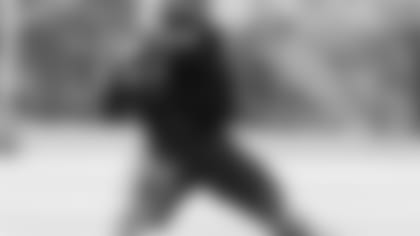 WR Marvin Jones, Jr. (Photo: Detroit Lions)

"City Year Detroit is grateful to Marvin Jones, Jr., and the Lions for helping to bring attention to the positive impact that our AmeriCorps members are having in Detroit," said Andrew Stein, City Year Detroit's Vice President and Executive Director. "This mighty group of young idealists have pledged to serve all day, every day to keep students in school and on track to high school graduation. And as we grow from 71 to 140 AmeriCorps members in Detroit schools over the next few years, support through initiatives like the 'Scores for Kids' campaign is an exciting way for us to engage more of the community in this very important work."
Individuals who make at least a $1 per touchdown commitment or a flat donation of $20 or more will be entered to win a signed helmet, and those that make a pledge of $10 or more or a flat donation of at least $400 will receive a special invitation for two to Marvin Jones, Jr.'s  Champions Reception on Monday, October 3. Individuals interested in making a pledge to 'Scores for Kids' can visit www.pledgeit.org/marvin-jones-jr.
"I am very excited to partner with City Year to help kids in Detroit reach their full potential in school," said Jones, who is beginning his first season with the Lions. "Each year in our city, too many children fall behind due to circumstances at home that are out of their control, and the school staff can only help so much.  That is where City Year comes in.  City Year is a great organization that truly makes a difference in the lives of young people by providing the extra support students to succeed, and I am honored to support them and the great work they do. This pledge campaign is a great way for fans to join me in this support. Now, every time we get a touchdown, it helps the Lions, City Year, and our city's kids!"