DETROIT – The Detroit Lions announced today their partnership with WFCU Credit Union, their first Canadian partner in franchise history and the first Canadian financial institution to be recognized as an official partner with a National Football League team.
The three-year partnership, which begins with the 2018 season and extends through to the end of the 2020 season, names WFCU Credit Union as the 'Official Canadian Credit Union' of the Detroit Lions.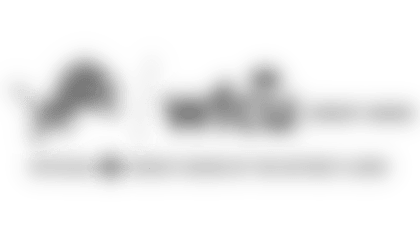 "We are proud to partner with WFCU Credit Union," said Detroit Lions Senior Vice President of Business Development Kelly Kozole. "It's important to us as an organization to reach our Canadian neighbors as Lions fans and beyond. The financial literacy programming we will be implementing with our Football Education Division in Windsor-Essex schools is something we're excited to bring to the community."
"We're proud to be the Official Canadian Credit Union of the Detroit Lions and their first ever Canadian partner," said Eddie Francis, President and CEO of WFCU Credit Union. "This builds on our continued legacy of partnerships, and provides us new, exciting opportunities for our Members and community."
Through the partnership, the Detroit Lions and WFCU Credit Union aim to educate members of the community on the importance of financial literacy in achieving their financial goals through engaging and unique experiences never provided before to the Ontario market, with particular attention given to the youth demographic.
Exclusive school assemblies, with appearances by Roary and hosted by the Detroit Lions Football Education Division, will give youth in the Windsor-Essex community an opportunity to participate in discussions focused on financial literacy, leadership and anti-bullying.
"WFCU Credit Union has always believed involvement in sports can have a positive impact on children, youth and the overall community," stated Martin Gillis, Chair of WFCU Credit Union Board of Directors. "The emphasis that the Detroit Lions will be placing on the youth of our community, through our combined education programs that will be rolled out through Windsor/Essex, makes this partnership a perfect fit."
Current and new Members of WFCU Credit Union can expect player appearances, exclusive contests and giveaways, stadium and VIP Training Camp experiences and other special items to be announced throughout the season.
For more information about the partnership please visit www.wfcu.ca.