Having the 16th pick in the first round of next month's draft could be a sweet spot for the Detroit Lions.
That's the brightest upside of the Lions' draft position, based on the history of players drafted 16th overall in the last 16 years, from 2000 through 2015.
With the right combination of prospect matching need – and some good fortune – the Lions could hit the gold standard at No. 16, as the Pittsburgh Steelers did in drafting safety Troy Polamalu of Southern Cal in 2003.
Polamalu is a candidate for enshrinement in the Pro Football Hall of Fame in Canton for his performance in helping the Steelers win two Super Bowls during his 12-year career.
Polamalu stands at the top among the 16 players drafted at No. 16 since 2000, but the list includes other All-Pros and Pro Bowlers – from linebacker Julian Peterson in 2000 to guard Zach Martin in 2014.
Other picks at No. 16 haven't been as sweet. A handful of turned out to be disappointments, either because of injury or performance – or a combination of both.
Between those extremes are players who've been dependable pros whose performance validated their draft position.
Here is a look at the players drafted 16th overall in the last 16 years:
2000: LB Julian Peterson.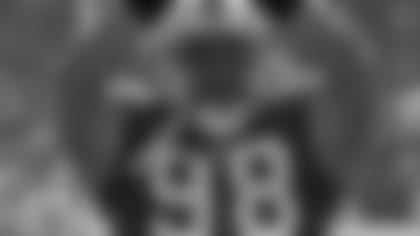 Julian Peterson (Photo: AP)

Career path: Drafted by the 49ers out of Michigan State. Played 11 pro seasons with the 49ers 2000-05, Seahawks 2006-08 and Lions 2009-10.
Stats: 158 games, 147 starts, 51.5 sacks, 21 forced fumbles, 11 fumbles recovered.
Honors: 5 Pro Bowls, first-team All-Pro 2003.
Bottom line – among the top at No. 16: A high-level performer and playmaker who came to the Lions at the end of his career, and he didn't quite fit their system. Peterson held his own as part of a terrific 2000 first round that saw 11 of the first 16 picks make at least one Pro Bowl. He was one of eight who made multiple Pro Bowls.
Career path: Drafted by the Jets out of Miami (Fla.). Played 14 pro seasons with the Jets 2001-04 and Washington 2005-14.
Stats: 197 games, 135 starts, 732 catches for 10,283 yards and 66 TDs; 3 career TDs on punt returns.
Honors: 2005 Pro Bowl, five times NFL player of the week – offense 3 times, special teams 2 times
Bottom line – a pro's pro: Small in physical stature – 5-10, 185 – but a major producer who averaged 14.0 yards per catch for his career. Moss had more catches than the 664 combined of three receivers drafted ahead of him – David Terrell (128), Koren Robinson (294) and Rod Gardner (242).
Career path: Drafted by the Browns out of Boston College. Played four seasons, all with Cleveland, 2002-05.
Stats: 46 games, 30 starts, 2,109 yards rushing and 9 TDs. Added 45 catches for 277 yards without a TD.
Bottom line – no impact: Green entered the NFL in a cloud of suspicion because of suspensions in college for marijuana use, and he never produced for the Browns. Injuries cut short a career that was undistinguished. The top runners were drafted later in 2002 – Clinton Portis to Denver in Round 2, Brian Westbrook to Philly in Round 3.
2003: Safety Troy Polamalu.
Career path: Drafted by the Steelers out of Southern Cal. Played all 12 seasons with the Steelers.
Stats: 158 games, 142 starts. Intercepted 32 passes, forced 14 fumbles with 7 recoveries, 12 sacks and five defensive TDs.
Honors: Eight Pro Bowls, first-team All-Pro four times and voted 2010 Defensive Player of the Year.
Bottom line – candidate for Canton: Ben Roethlisberger quarterbacked the offense, and Polamalu led the defense for Steelers teams that won two Super Bowls. Polamalu ranged all over the field, with great instincts and a knack for making big plays in the clutch. Almost certain to make the Pro Football Hall of Fame. Bonus points: Hair commercials are classics.
Career path: Drafted by the Eagles out of Arkansas. Played five seasons in Philly, 2004-08, and the 2010 season with the New York Giants.
Stats: 63 games, 57 starts.
Honors: Pro Bowls in 2006 and '07 and first-team All-Pro in '06.
Bottom line – good pick, bad luck: A fine player whose career was cut short. Andrews battled depression and a back injury that ultimately ended his career. Andrews was one of 11 players drafted in the first 16 in 2004 to make at least one Pro Bowl. Along with Larry Fitzgerald and Viince Wilfork, he was one of three first-round picks that year to be voted first-team All-Pro.
Career path: Drafted by the Texans out of Florida State. Played six seasons – four in Houston, 2005-08, and two in San Diego.
Stats: Played 76 games, started half of them (38) and registered three career sacks.
Bottom line – no impact: Highly rated coming out of college, Johnson was slowed by injuries early and traded in 2009 to San Diego, where he played 22 games without a start in his last two seasons. Mike Patterson, drafted 31st overall by Philly, would have been a better pick at defensive tackle.
Career path: Drafted by the Dolphins out of Tennessee. Played seven seasons, with Miami (2006-10), Houston (2010-11) and Cincinnati (2012).
Stats: Primarily a backup, played 98 games with 23 starts and 15 interceptions. His career high of six picks came in 2010, getting three each with Miami and Houston to finish fifth in the league.
Bottom line – minor impact, one highlight: A journeyman-quality player most of his career, Allen was part of a Miami team that went from 1-15 in 2007 to 11-5 in 2008 to win the AFC East, beating out New England in the tiebreaker. Beating New England in anything counts for something.
Career path: Drafted by the Packers out of Tennessee and spent his entire, but brief, career with the Packers, 2007-10.
Stats: Played 17 games, with two starts, and never played a full season – 7 games as a rookie, 6 in 2008, none in 2009 and 1 in 2010.
Bottom line – no impact: Injuries that struck Harrell in college continued in the NFL. Opening day of 2010 proved to be his last game. He sustained a knee injury and never played again.
2008: CB Dominique Rodgers-Cromartie.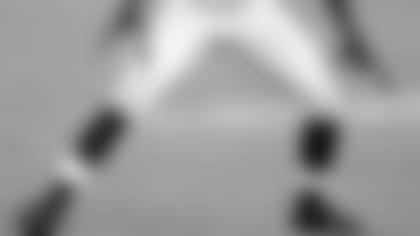 Dominque Rodgers-Cromartie (Photo: AP)

Career path: Drafted by the Cardinals out of Tennessee State. Has played for four teams in eight seasons – Cardinals (2008-10), Eagles (2011-12), Broncos (2013) and Giants (2014-15).
Stats: Played 123 games with 105 starts, with the flexibility to play on the right and left side. He has 24 career interceptions with six returns for touchdowns. He also had a fumble return for a TD in 2015.
Honors: Two-time Pro Bowler for two different teams.
Bottom line – productive playmaker: Good size (6-2, 183) has made him a valuable asset in the secondary. The Eagles got him in a trade with Arizona in 2011. In 2013 Rodgers-Cromartie signed a five-year contract with the Giants.
Lions, next pick: With pick No. 17 the Lions took OT Gosder Cherilus. He was Detroit's full-time starter at right tackle for five years before signing with the Colts. Cherilus started for the Colts for two years and for the Bucs in 2015.
Career path: Drafted out of Northern Illinois by the San Diego Chargers, where he was mostly a reserve for five years, 2009-2013. Spent 2014 with Tampa Bay. He was not with a team in 2015.
Stats: Played 64 games with 10 starts in six seasons, accumulating 12 sacks and two fumble recoveries.
Bottom line – minimal impact: Injuries limited him throughout his career. He played all 16 games just once, as a rookie, and missed 32 games – the equivalent of two full seasons. Better pick -- 10 picks later, the Packers drafted LB Clay Matthews, who's had 67.5 sacks playing inside and outside linebacker.
Career path: Drafted out of Georgia Tech by the Tennessee Titans, where he's spent all six of his pro seasons.
Stats: Played 76 games with 65 starts and has 27.5 sacks.
Bottom line – solid pro, solid pick: A steady, reliable player who's had sack totals of 6.5, 6.0, 6.5 and 4.5 sacks the last four seasons. For where he was drafted and who was left on the board when the Titans took him, Morgan was a solid pick.
Career path: Drafted by Washington out of Purdue, he signed a five-year contract extension before the start of training camp in 2015.
Stats: In 80 games, all starts, Kerrigan has 47.5 sacks, two interceptions – both returned for touchdowns – 17 forced fumbles and two fumble recoveries.
Honors: Made the Pro Bowl in 2012.
Bottom line – quality pick in a good draft class: Kerrigan fits in with a stellar group in the top half of the first round. He is one of 12 of the first 16 players drafted who have made at least one Pro Bowl. Only one of those who hasn't made a Pro Bowl was a non-quarterback – DT Nick Fairley, drafted by the Lions at No. 13 ahead of Robert Quinn, Mike Pouncey and Kerrigan.
Career path: Drafted by the Jets out of North Carolina and will be on his third team in five years as a combination defensive end/outside linebacker. Played for the Jets from 2012 until being put on waivers in 2015, then spent the last six games with the Dolphins. Signed as a free agent with the Rams for 2016-17.
Stats: The 16.5 career sacks Coples collected all came in his first three seasons with the Jets.
Bottom line -- disappointment: Better draft options at No. 16 were Chandler Jones (to New England at No. 21) and Whitney Mercilus (to Houston at No. 26).
Career path: Drafted out of Florida State by Buffalo, where he has spent all three seasons.
Stats: After 10 starts and a promising beginning as a rookie, Manuel has played 12 games with six starts the last two years. He has 19 career TD passes against 16 interceptions and a three-year passer rating of 78.5.
Bottom line – example of perils of drafting QBs: Manuel's been beaten out the last two years by Kyle Orton in 2014 and Tyrod Taylor in 2015. He was the only quarterback drafted in the first round in 2013 in a draft that lived up to the billing of being short on quality QBs.
Career path: Drafted out of Notre Dame by Dallas, where he has started all 32 regular-season games at right guard plus two in the playoffs.
Stats: Martin made his mark at Notre Dame as one of the best tackles in college football. He started 51 regular-season games at tackle – 49 on the left side, two on the right – but was drafted by the Cowboys to play right guard, where he has excelled.
Bottom line – more Pro Bowls to come: He was a "plug and play" prospect, and that's exactly what he's done. The Cowboys have found draft gems on their offensive line.
Career path: A versatile member of the secondary drafted by Texans out of Wake Forest.
Stats: Played every game as a rookie, with 10 starts in the regular season and one in the playoffs. Played cornerback and both safeties, contributing one interception and nine pass breakups.
Bottom line – solid pick, solid future: Marcus Peters, taken two picks later by KC, had eight interceptions. Stats comparisons aside, Johnson had a good rookie season in his own right.