The decision by Detroit Lions head coach Jim Caldwell to go for it on 4th and 1 at the Pittsburgh 1-yard line in the third quarter in Sunday's night's 20-15 loss, instead of kicking a short field goal that would have given the Lions a lead at the time, was probably a hot topic debate at the water cooler Monday morning.
The Lions didn't convert, and the Steelers scored a 97-yard touchdown a few players later, which ended up being the game-winning score. But for everything that happened in that game leading up to the final minutes, Detroit still had the ball late in the fourth quarter inside the Steeler 10-
yard line with an opportunity to take the lead with a touchdown.
One of the big plays late in that drive was a 3rd and 5 play at the Steelers 6-yard line. Quarterback Matthew Stafford checked into a draw play to running back Theo Riddick that was stuffed for a 2-yard loss. It set up a 4th and 7 that Detroit wouldn't convert.
The third-down play is the subject of this week's Film Review:
Stafford said after the game that the draw was something he checked into based on what he was seeing from the Steelers' defense. The Steelers brought six defensive backs into the game, and Stafford anticipated just a three-man rush.
"Yeah, I checked into that," Stafford said. "We just didn't execute it well and that's on me to get everybody on the same page."
The Lions are in a shotgun, three receiver set with tight end Eric Ebron off the left tackle and Riddick in the backfield to Stafford's right.
At the snap, Stafford gets exactly what he's expecting from the Steelers' defense, which is a three-man rush and them dropping eight into coverage.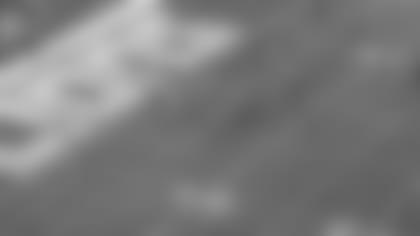 This is a good look to run a draw.
Credit Steelers cornerback Mike Hilton (#31), who was covering Golden Tate in the right slot, for having his eyes in the backfield at the snap, and recognizing draw almost immediately.
T.J. Lang, Graham Glasgow and Eric Ebron have second-level blocking responsibility. Who each player's responsibility for blocking isn't known, but the best-case scenario would have worked out with Lang picking up Hilton to his right, Glasgow taking inside linebacker T.J. Watt (#90) and Ebron picking up the other inside linebacker, Ryan Shazier (#50).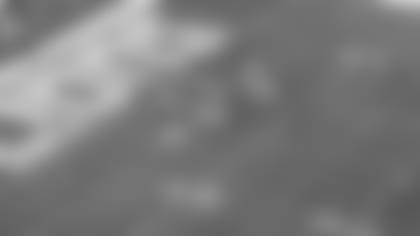 In all fairness, it would have taken terrific recognition by Lang to pick up Hilton, who he had to figure would have at least hesitated a little thinking pass and at least partially covered Tate, which didn't happen.
What actually happened from a blocking standpoint is Lang took Watt, and both Glasgow and Ebron went after Shazier, which left Hilton with an clear path to Riddick.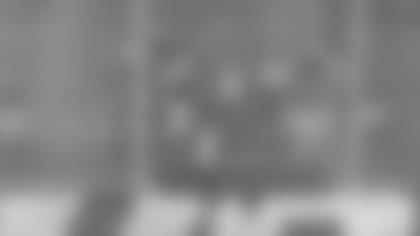 Credit Hilton for making a terrific open-field tackle on Riddick, one of the hardest players to tackle one-on-one in space in the NFL.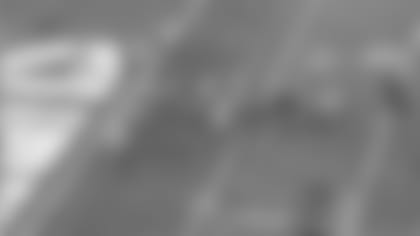 In Stafford's quote after the game, he talked about how it was his responsibility to get everyone on the same page. That would indicate that not everyone was.
As Riddick is being tackled, the camera catches Tate in the end zone with his hands in the air seemingly surprised at what is happening in front of him.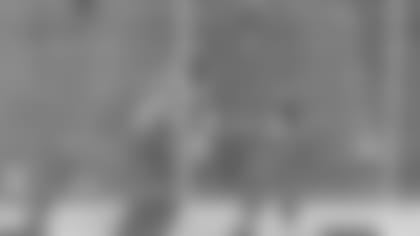 The Lions were 0-for-5 in the red zone in the five-point loss, and just 2-for-12 on third down.