Miscommunication, blown coverage and poor tackling all plagued Detroit's secondary Sunday in a 34-22 loss to Chicago. Bears second-year quarterback Mitchell Trubisky threw for a career-high 355 yards and tossed three touchdowns to mostly wide open receivers running free in the secondary.
Detroit's struggles in the backend on defense can be summed up in one play -- Trubisky's second touchdown toss of the game, a 45-yarder to rookie Anthony Miller. That play is the subject of this week's Film Review.
Chicago is facing 2nd and 5 at the Lions' 45-yard line and come out with a bunched, three receiver set to the right with one receiver wide left and Trubisky in the shotgun with running back Jordan Howard to his left.
The Lions counter with their nickel package in a single-high safety look.
Where the breakdown happens for the Lions is to the right with the bunched receivers.
The Lions have a 3-on-3 setup here with Nevin Lawson with press coverage on Allen Robinson. Then there's DeShawn Shead and Quandre Diggs five yards off the line of scrimmage accounting for Anthony Miller and Taylor Gabriel.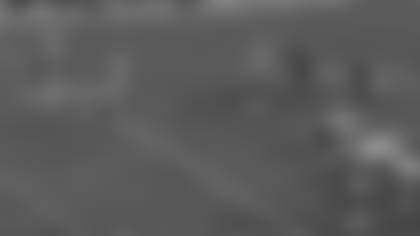 Lawson does a great job with his responsibility in press coverage. He takes Robinson right out of the play with a good press.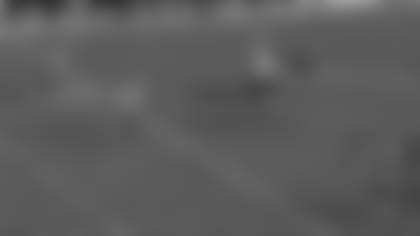 Where the confusion comes into play is with Shead and Diggs. Diggs appears to try and pass off coverage of the inside receiver, Miller, who is running a flag route, to Shead. But Shead has already committed to the outside receiver, Gabriel, running a quick little hitch.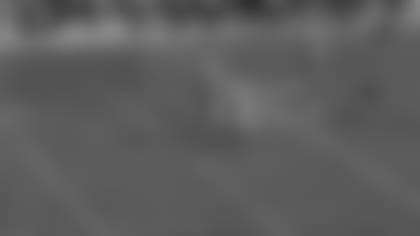 This leaves Miller wide open, giving Trubisky one of the easiest throws he'll have to make all game. At this point, it's a blown coverage leading to a big play. Safety Glover Quin has an opportunity as the last line of defense to come over and make a tackle, and limit the damage to a 23-yard gain.
Lions head coach Matt Patricia talked last week about getting back to the basics and improving the fundamentals and techniques. The Lions even dedicated extra practice time to it.
The veteran Quin has terrible fundamentals here trying to make the tackle. He comes in way too high, and notice how his helmet is behind the defender and not in front. With the proper technique, Quin would have his head in front, lead with his shoulder and drive Miller out of bounds.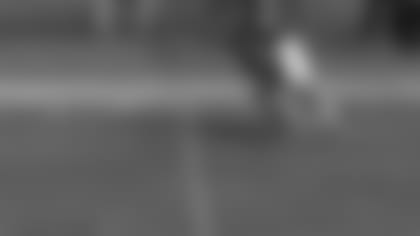 Quin comes in too high, and because of poor technique is relying on an arm tackle. Miller escapes it and has nothing left between him and the end zone.
Miscommunication and poor tackling on defense usually lead to big plays. Detroit's defense had both breakdowns on this play, and Chicago made them pay for it.