Miscommunication leading to big plays has been a problem for the Lions' defense this season.
Any defensive coordinator will say that one blown coverage is too many, and the Lions (1-3) have had multiple breakdowns through the first four games.
Another came Sunday in Chicago late in the third quarter, with the Lions trailing 7-6.
The Bears were facing a 3rd and 5 from the Lions 6-yard line and came out in a shotgun three receiver set with receivers Alshon Jeffery and Eddie Royal to the left and receiver Cameron Meredith split wide right. Tight end Zach Miller is on the line of scrimmage outside the right tackle, and running back Jordan Howard is lined up to the left of Hoyer in the backfield.
The Lions counter with their nickel package (five defensive backs) with linebackers Tahir Whitehead and Antwione Williams in the middle.
At the snap, Miller releases into a route and everything looks good defensively for the Lions. They have Slay on Meredith, Williams on Miller and safety Rafael Bush on that side to give the Lions a three-to-two advantage.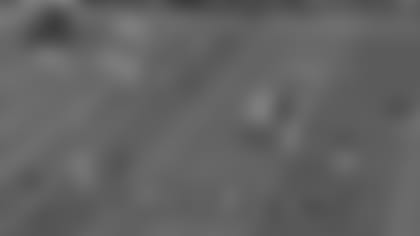 But this is where the miscommunication takes over, which shouldn't happen in this part of the field at this point in the game.
Miller runs a simple out route at the goal line. Williams is playing zone coverage and thinks he's passing Miller on to the next level to Slay or Bush once he makes his cut to the outside.
The problem is that Slay is playing man coverage on Meredith on the outside. Slay sticks with Meredith as he runs an inside route to the deep part of the end zone. That route also occupies Bush, leaving no one on the outside to pick up Miller in an obvious breakdown of assignment.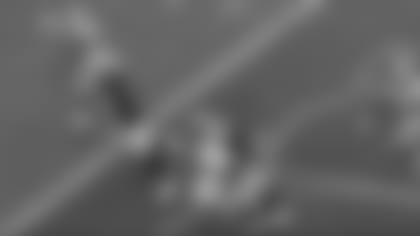 The resulting six-yard touchdown was the fifth by a tight end against the Lions in four games, as they continue to struggle defending the position.
As Miller is spiking the football to begin his celebration, cameras catch Williams with his hands up looking toward Slay and Slay pointing at Williams.
It's unclear who got their signals crossed, but the gaffe turned out to be the difference in the game.