Matthew Stafford played better Sunday than the stat book might indicate. He was 22-of-40 passing for 260 yards with a touchdown, an interception and a rating of 72.9.
He also had two touchdown passes called back by penalties and endured seven dropped passes combined by his pass catchers.
Despite all that, Stafford still had a chance to put the Lions in a position to win the game late, but an interception to Titans cornerback Perrish Cox with just 25 seconds left on the clock ended the comeback bid.
That play is the focus of this week's film review.
The Lions are facing a 3rd and 9 at their own 45-yard line with 28 second seconds left in the game and needing about another 15 yards to at least give kicker Matt Prater an attempt at a long field goal try.
The Lions come out in a shotgun three receiver set with running back Theo Riddick lined up to Stafford's left and tight end Eric Ebron off the right tackle about two yards.
Ebron ends up running a 5-yard out route on the play guarded by Titans safety Da'Norris Searcy, who is playing him with outside leverage. Because of the coverage Searcy is playing, Ebron cut his route shorter than initially intended, which Stafford said after the game was the right call by Ebron is that situation.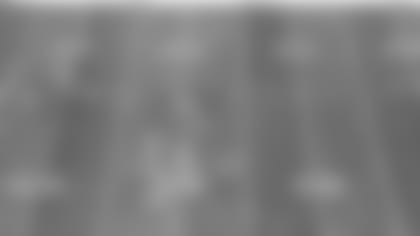 Golden Tate was in the slot to the right of Ebron, and he runs a go route taking cornerback Brice McCain with him.
That leaves a two-on-two situation to Stafford's right with Ebron and Searcy and outside receiver Anquan Boldin being covered by Cox.
Boldin is running an option route on the play where he initially takes a few steps to head inside on a crossing route, but stops and begins to head back outside.
Right about the time Boldin cuts the in-route short to head back outside, Cox takes a peek in the backfield and sees Stafford starting to wind up in an attempt to hit Ebron coming right behind him.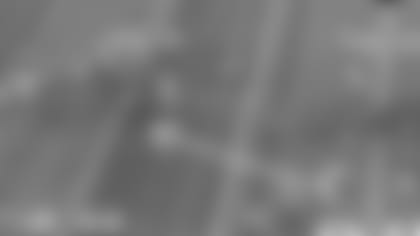 Reading Stafford, Cox simply drops off Boldin and undercuts the throw to Ebron to make the easy interception.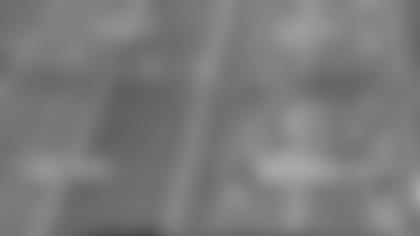 If Cox doesn't drop off Boldin, it appears Ebron has a step on Searcy, who is attempting to make a diving play at the time Cox picks it off.
It's a heady, veteran play by Cox, who is in his sixth year in the league.
"Guy made a good play," Stafford said of Cox after the game. "He was guarding Anquan (Boldin) on the outside and just kind of sloughed off, and that's a tough one. Obviously, hindsight's 20-20, I wish I wouldn't have thrown it. But he was guarding somebody else and came off and made the play."