The Detroit Lions' defense had a tough time getting off the field on third down in Sunday's 17-6 loss to the Giants. New York was 7 for 15 (47 percent) converting on third down. They entered the game converting just 33 percent of the time, which ranked 31st in the NFL.
One conversion in particular ended up being an Odell Beckham Jr. touchdown late in the fourth quarter that essentially sealed the game for the Giants.
That play is the focus of this week's Film Review:
The Giants are facing a 3rd and 1 at the Lions 4-yard line, and come out with a shotgun four-receiver set with Beckham lined up in the slot to Eli Manning's right after motioning across the formation.
The Lions are in their nickel package, with slot corner Asa Jackson lined up across from Beckham.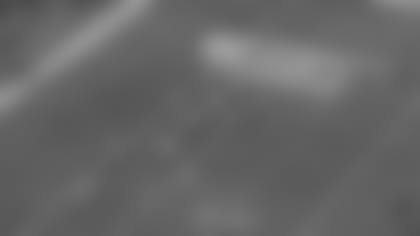 Just before the snap, Lions linebacker Josh Bynes appears to change the defensive call. Jackson looks to gets the call by putting his arms up. He then turns to outside cornerback Johnson Bademosi, who was filling in for the injured Darius Slay, to relay the call.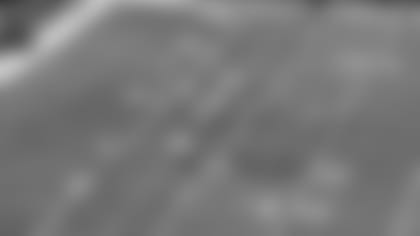 At the snap, Beckham is running a simple short out route. Jackson plays a zone concept, expecting to pass Beckham on to the outside cornerback, who in this case is Bademosi.
However, outside receiver Sterling Shepard wipes Bademosi out of the play in what appears to be an illegal act.
Blocking downfield by an offensive player prior to the ball being touched constitutes offensive pass interference, according to Article Four of the NFL Rule Book on prohibited acts by the offense:
*Blocking more than one yard beyond the line of scrimmage by an offensive player prior to a pass being thrown is offensive pass interference. *
Note: It is also pass interference by the offense to block a defender beyond the line while the pass is in the air, if the block occurs in the vicinity of the player to whom the pass is thrown.
After watching the film, Shepard starts making contact with Bademosi before the ball leaves Manning's hand, and is certainly in the area of where Beckham catches the ball.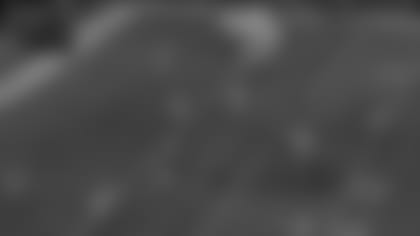 The contact prohibits Bademosi from being in position to potentially make a play on Beckham.
It's hard to tell if Bademosi, Jackson and safety Glover Quin are on the same page with the defensive call because of Bademosi getting taken out of the play.
In that concept, Jackson would have let Beckham go to Bademosi, who would have let Shepard go to Quin, who was coming over from his safety spot.
Give Beckham credit for making a terrific one-handed catch on the ball that wasn't thrown particularly well by Manning, and getting into the end zone.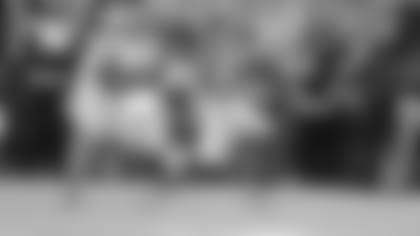 The touchdown gave the Giants a 17-6 lead, which ended up being the final score.