Matthew Stafford notched his 24th career come-from-behind victory in Sunday's 20-17 win over Washington.
His 18-yard touchdown pass to Anquan Boldin with 16 seconds left was the difference in the game. It was also his fifth game-winning touchdown pass in the last 30 seconds of the fourth quarter, which is the most by any quarterback since the merger in 1970.
Stafford to Boldin for the win is the subject of this week's Film Review.
The Lions are facing a 3rd and 10 at the Redskins 18-yard line with 22 seconds left on the clock and a timeout remaining. The timeout is an important factor here, because it allows Stafford to use the entire field and not have to rely just on the sidelines.
The Lions come out in a shotgun trips left set (three receivers to the left of the formation) with Zach Zenner in the backfield to Stafford's right, and tight end Clay Harbor on the line of scrimmage to the right of right tackle Riley Reiff.
Boldin is the middle receiver in the trips set with Marvin Jones outside to his left and Golden Tate inside to his right.
The Redskins are in their dime package with two extra defensive backs.
The first thing to notice is the pocket Stafford is afforded by his offensive line. Redskins defensive end Ziggy Hoods drops back in coverage, which means Washington's defense is rushing three and dropping eight into coverage.
Reiff does a nice job on Redskins linebacker Ryan Kerrigan, and gets some help from Zenner via a chip before he goes out into the flat as a receiver.
Center Travis Swanson and right guard Larry Warford stone Redskins defensive lineman Chris Baker at the point of attack, and left tackle Taylor Decker and left guard Graham Glasgow take care of Redskins linebacker Preston Smith.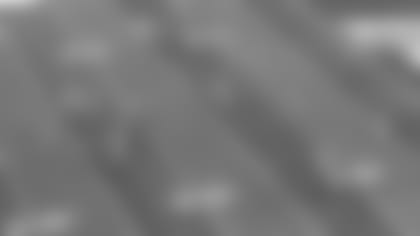 With time to throw, it's now all about receivers beating their defenders, and Boldin shows us exactly why he's played at a high level in this league for so long.
"Anquan ran a great route," Stafford said of the play after the game. "Kind of slow played his guy in the slot."
Boldin sets up rookie cornerback Kendall Fuller (#38) at the 10-yard line with a stutter step fake to the outside, and then a terrific swim move to gain separation back to the inside.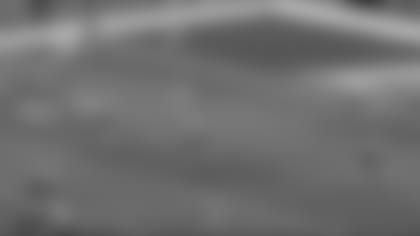 Marvin Jones is running the go route to the corner of the end zone and Tate runs a deep in, which leaves a very tight window for Stafford to throw into between Fuller and linebacker Will Compton (#51), and in front of cornerback Quinton Dunbar.
Compton nearly gets a hand on the ball, but Stafford just threw it in too perfect of a spot for Compton to get over in time.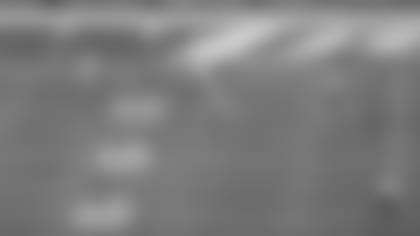 Boldin catches the ball with his momentum taking him toward the goal line, and he's able to dive in before Fuller can make a tackle.
"I cut it loose and kind of thought to myself, 'we're either going to win the game or lose the game on this one,' Stafford said.
"It was a tight window. I'll take that every time. I mean, I throw an interception right there, it's on my back, I'm fine with it. Being aggressive, trying to score, Anquan ran a great route. Obviously, caught the ball and got in, just a really nice play."