Early in the fourth quarter at New Orleans Sunday, rookie cornerback Jamal Agnew returned a punt 74 yards for a touchdown, his second of the season. The return helped spur on a Lions comeback that just fell short.
Agnew joined Hall of Fame cornerback Jack Christiansen (four in 1951) as the only rookies in Lions history to return at least two punts for touchdowns. He returned one 88 yards for a touchdown Week 2 in New York.
Agnew's return in New Orleans is the focus of this week's Film Review.
Like any good punt return, the 10 teammates in front of Agnew had to do their jobs.
Saints punter Thomas Morstead gets off a great punt from inside his own 5-yard line all the way out to the Lions 26-yard line. The punt actually drives Agnew back, and is also angled toward the left sideline. Agnew does a nice job just to field the punt.
The first key to this return is actually a decision by Quandre Diggs not to block Saints cover man Justin Hardee (#34). Instead of throwing a block in the back, Diggs puts his hands up and continues to run vertically down the field, bumping Hardee just enough to not draw a flag, but also allow Agnew the opportunity to run by Hardee. If Diggs puts his hands on Hardee, it's called nine out of 10 times for a block in the back.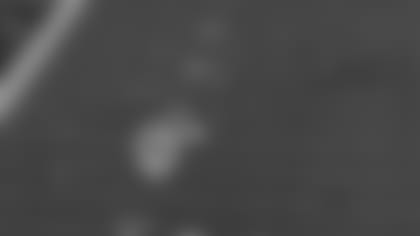 The next key to the return is a trio of great blocks all in sequence by Miles Killebrew, Steve Longa and Charles Washington.
Washington gets a great block on Saints long snapper Zach Wood (#49) to give Agnew the right edge, while Killebrew and Longa completely wipe out Saints cover men Trey Edmunds (#33) and Graig Robertson (#52), almost in unison, with devastating blocks.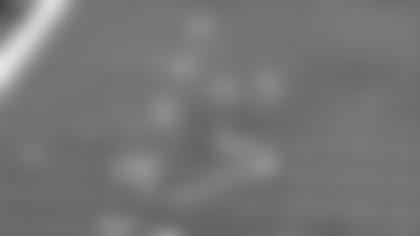 The next block by fellow rookie Jalen Reeves-Maybin on Saints tight end Rich Hill (#89) springs Agnew into the open field.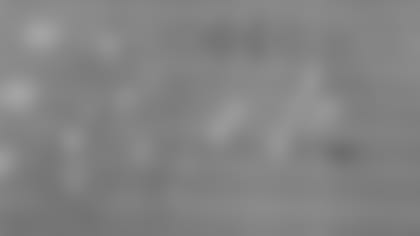 At this point, Morstead (#6) has little chance of tackling Agnew with Agnew's 4.3 speed in the open field.
Agnew outraces linebacker Nate Stupar (#54) down the right sideline to the end zone, and also gets an assist by teammate Teez Tabor, who gets in the way of Saints fullback Zach Line (#42).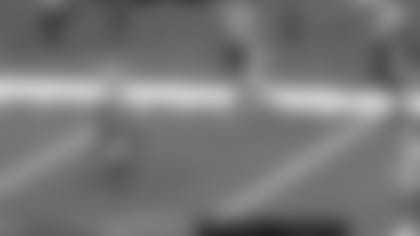 It was a great return by Agnew set up by terrific blocking. The one learning moment for Agnew was the taunting penalty he received after waving goodbye to a Saints pursuer as he reached the end zone.
"They said good run, but you got to play like a pro," Agnew said after the game of what coaches said to him about the penalty. "I mean, that's a learned lesson for me, that's something that shouldn't happen, it's unnecessary. Good thing we have 10 more games, opportunities to get better."