Lions offensive coordinator Jim Bob Cooter put a new wrinkle in the offense this week with some creative usage of receiver Golden Tate.
On the fourth play of the game, Cooter put Tate in the backfield and pitched it to him to the right for an 11-yard gain.
Three plays later, Tate was lined up in the backfield again. They pitched it to him this time going left for a 1-yard loss.
Those two plays helped to set up the Lions' second touchdown, a 17-yard screen pass to Theo Riddick, which is the subject of this week's Film Review.
The Lions are facing a 2nd and 6 at the Eagles 17-yard line, and come out with the same formation they ran Tate in the previous two times.
Quarterback Matthew Stafford is in the pistol in a three-receiver set with Theo Riddick to his left as the upback and Tate as the tailback behind them.
At the snap, Stafford does a really nice job of selling a quick pass to Tate to the left of the formation. So good, in fact, that Eagles linebacker Nigel Bradham (#53) and safety Rodney McLeod (#23) bite hard on it.
While that's going on, Riddick does a good job getting lost among the offensive line to set up the screen back to the right.
Right guard Larry Warford and right tackle Riley Reiff do a good job on the right side getting Eagles defensive tackle Fletcher Cox and defensive end Brandon Graham blocked.
Warford sheds Cox after the initial block and gets out in front of Riddick, along with center Travis Swanson and left guard Graham Glasgow.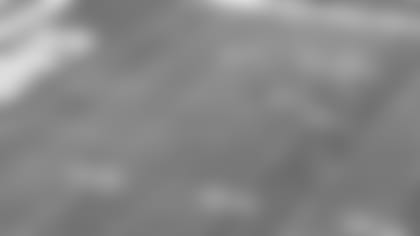 Warford makes the first open field block on linebacker Jordan Hicks (58) to help spring Riddick.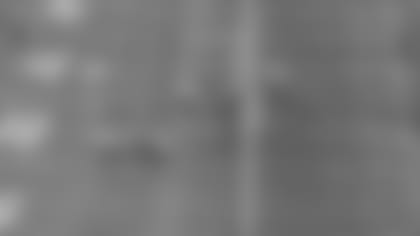 Long runs, or short passes that turn into big plays, are typically sprung by good downfield blocks from receivers. We've commented before on Marvin Jones Jr.'s downfield blocking in previous film reviews, and he shows up again this week. He does a terrific job blocking cornerback Leodis McKelvin down the right sideline to help spring Riddick.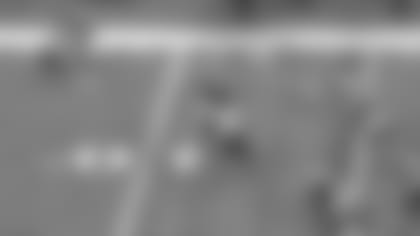 Swanson shows off some of his athleticism by getting down the field to finish off the convoy and help guide Riddick into the end zone. Riddick does a nice job staying behind Swanson, and even puts his left arm on the back of Swanson to help guide him in front of McLeod (#23), who couldn't recover enough from the initial fake to Tate to get into a position to make a tackle.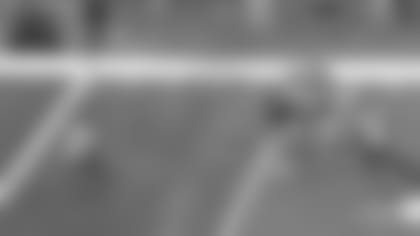 It's really a terrific call by Cooter set up by the use of Tate as a runner in the backfield earlier in the game.
The end result was the 10th career receiving touchdown by Riddick, his second in this game, and a 14-0 lead for the Lions.