Golden Tate's 40-yard catch and run touchdown late in the fourth quarter of Sunday's 38-24 win over Cleveland can be chalked up to astute recognition by quarterback Matthew Stafford and good old fashioned downfield blocking.  
The play is the subject of this week's Film Review.
The Lions are facing a 3rd and 6 at the Cleveland 40-yard line up 31-24 with just 4:36 left in the game. The Browns know that a conversion on this third down probably leads to points and a tough road to victory for them.
The Lions come out in a shotgun four-receiver set with Marvin Jones Jr., Tate and TJ Jones to the top of the formation. Tight end Eric Ebron is the lone pass catcher split out wide left. Pre-snap, the Browns show a zero cover eight-man blitz at the line of scrimmage.
"Their defensive coordinator has every blitz in the book," Stafford said of the play after the game. "They showed an eight-up threat from a split-mug kind of look ... just had a feeling and got to a check and our guys executed well for it."
It was terrific recognition from Stafford to change the play to a quick screen out to Tate, knowing it had a chance to be a big play with the look he was getting from the Browns' defense. The Lions receivers outnumbered the Browns defenders three-to-two at the top.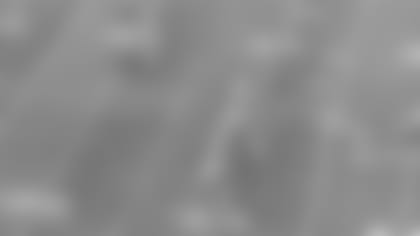 "We actually had another play on and we knew they were going to cover zero blitz, so Matthew (Stafford) made an incredible call, something we hadn't really practiced this week, either," Tate said.
At the snap, Stafford gets the ball out to Tate lightning quick. At this point, he has TJ Jones and Marvin Jones as lead blocks, but also the entire right side of the offensive line – tackle Rick Wagner, guard Corey Robinson and center Travis Swanson – who are on downfield blocking responsibilities in the screen game.
The first two key blocks that help spring Tate are Wagner's block on Browns MIKE linebacker Joe Schobert (#53) and Marvin Jones' block on cornerback Jamar Taylor (#21). Without those two initial blocks, Tate gets a first down, but probably not a touchdown.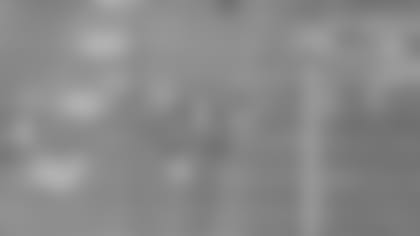 After Tate bursts through the hole provided by the Wagner and Marvin Jones blocks, he gets another good block by TJ Jones on cornerback Briean Bobby-Calhoun that springs him into the open field. Usually, most big runs or short passes that turn into big plays are a result of good downfield blocking by receivers. This play shows that.
At this point, Tate just has to outrun Browns WILL linebacker Christian Kirksey, which he does with ease.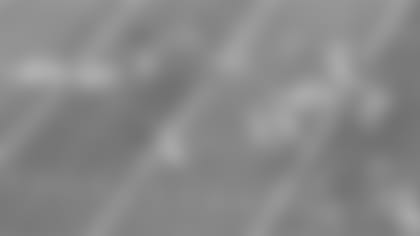 "We were all on the same page," Tate said of the play after the game. "TJ (Jones) made a heck of a block, Marvin (Jones Jr.) made a heck of a block and then I had two linemen coming out to cover whoever else.
"It kind of opened up like the Red Sea and the next thing you know I'm on my way to the end zone. I felt fast there."
The play is a great example of a quarterback reading a defense and getting in the right play. All 11 players on offense got the check and were on the same page. Everyone took care of their responsibility, which leads to a touchdown.