The Lions set the tone early in Sunday's slug-fest vs. the Rams by taking their opening drive 75 yards in eight plays.
The biggest play on the drive was a 34-yard pass to Golden Tate, which is the focus of this week's film review.
The Lions are facing a 2nd and 2 at the Rams 41-yard line, and come out in a shotgun set with Marvin Jones Jr. and Tate split out to the right.
Justin Forsett is in the backfield to Stafford's right. Tight end Khari Lee and fullback Michael Burton are lined up on the line of scrimmage to the left of left tackle Taylor Decker, showing the Rams a heavy-set look to that side.
At the snap, the Lions help sell the fake to Forsett running left by pulling right guard Laken Tomlinson to the left.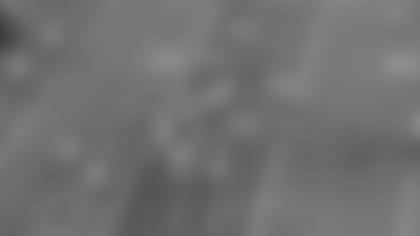 The play is actually designed to be a quick wide receiver screen to Tate out to the right.
Jones does a nice job blocking the closest defender to the play, cornerback E.J. Gaines. Right tackle Riley Reiff gets out in space and puts a heck of a block on cornerback Troy Hill.
Reiff hits Hill with so much force that Reiff's helmet pops off as he plants Hill right on his butt. Offensive linemen live for opportunities like that.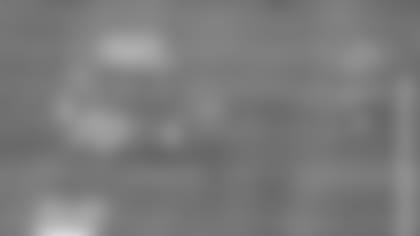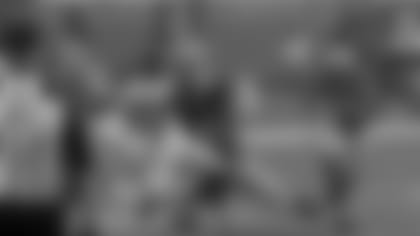 Also doing a nice job to set up the big gainer is center Travis Swanson. He gets out in space and immediately looks to stem off any backside pursuit from Rams defenders. He spots linebacker Alec Ogletree (#52) and safety Mark Barron (#26), and helps to spring Tate by getting enough of Ogletree to slow him down. The block forces Barron to have to jump over Swanson to stay in the play. He essentially blocks two defenders.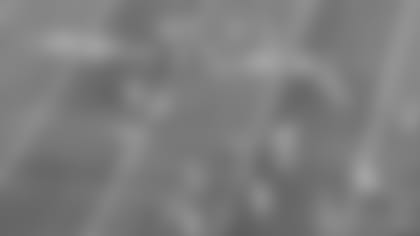 Ogletree recovers enough to get a hand on Tate around the 10-yard line, and safety Maurice Alexander eventually drags Tate down at the 7-yard line, but the gain sets up a 7-yard touchdown pass from Stafford to Jones on the very next play.
Last week, we looked at a running back screen set up by misdirection to Tate. This week Cooter flipped the script and got Tate involved in the screen game with misdirection to the running back.