Veteran safety Glover Quin continues to make big play after big play for the Detroit Lions' defense. Quin's game-week preparations are growing into the stuff of legend around Allen Park. Teammates marvel at his film study during the week and his ability to take the knowledge he gains in the film room and translate it to the field on Sunday's – or Monday in this case – in the form of game-changing plays.
Quin's third-quarter 4th and 2 stop is the focus of this week's Film Review:
The Packers are facing a 4th at 2 at midfield, trailing 17-3. Packers head coach Mike McCarthy is looking for a spark by converting this fourth down and getting into Lions territory with an opportunity to trim the Lions lead.
Green Bay comes out in a four-wide pistol formation with Ty Montgomery in the backfield behind quarterback Brett Hundley.
The Lions counter with their heavy safety dime package (three safeties) with six total defensive backs in the game. Glover Quin is the only safety back in the deep middle of the field in this defensive set. Packers receiver Randall Cobb (#18) is the outside receiver to the right.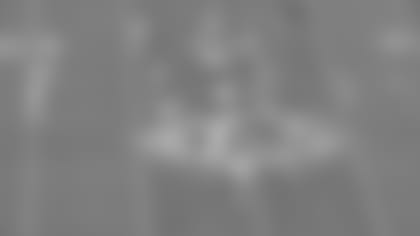 The Packers bring Cobb into motion right to left across the formation. Quin reads it instantly, and from his film study makes a pretty good guess that Cobb is set to get the ball on a jet-sweep-type play.
"I just had to take a chance and go make a play," Quin said after the game. "We were in man-to-man coverage and I was the middle-field safety and I saw Randall (Cobb) take off running and that's a tough play for a nickel (corner), who is on him man-to-man running away from him.
"I just started going and once I confirmed he tossed him the ball, I just tried to run out and make a play."
Quin's play recognition is so good here. You can see him start to take off as soon as Cobb starts to come in motion.
He's actually taking a bit of a gamble here that his read of the play is right. He's the only player back deep on defense, and completely vacates his coverage responsibilities to make the play on a Cobb's jet sweep coming to his right.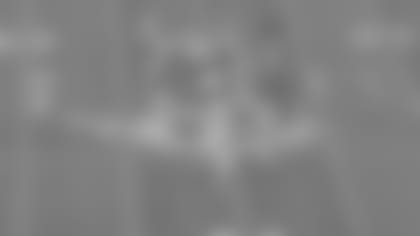 Quin makes a very good point about the advantage Cobb has over man coverage in this situation. Lions nickel cornerback Quandre Diggs has man-coverage responsibility, so Cobb is his guy. It's always to the receiver's advantage in these situations.
Cobb has a clear path in his motion, and in this case, has more foot speed than Diggs. The defender in these situations usually has to navigate around teammates lined off the line of scrimmage. In this case, Diggs has to navigate behind linebacker Jarrad Davis.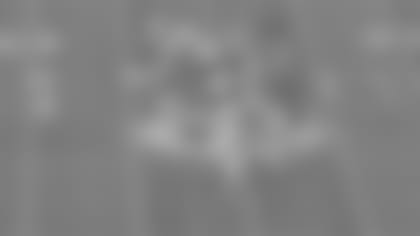 After receiving the toss, Cobb would ideally like to flow wide away from the pursuing defense and beyond the sticks, but cornerback Darius Slay and safety Miles Killebrew do a good job sealing the edge for the Lions, and forcing Cobb back inside toward the pursuing Quin. Killebrew actually beats the block of tight end Lance Kendricks, and probably makes the play if Quin doesn't.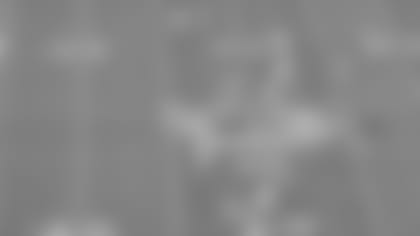 Now it's just a matter of Quin flying in and making a sure tackle, something he's also very good at.
Quin continues to show week after week why he's one of the best safeties in this league.