Glover Quin studies his opponents and prepares every week like few in the NFL do.
That film study and preparation led to his 37-yard pick-six off Matt Ryan Sunday that got Detroit back in the game.
"Yeah, I saw it and when I saw the pre-snap, I kind of alerted (Darius) Slay that I was coming, and they snapped the ball and I kind of saw it clearly, so I just went," Quin said of the play after the game. "Trusted my preparation, tried to rely on communication and then just went."
Went he did, right in front of Falcons receiver Julio Jones and then into the end zone. That play is the focus of this week's Film Review.
The Falcons are up 17-6 with a 1st and 10 at their own 25-yard line. They come out in a four-receiver set with Tevin Coleman as the single back. Quarterback Matt Ryan motions tight end Austin Hooper from the left slot across the line of scrimmage, and then back to an off-set tight end position just behind the left tackle. That movement might have been what clued Quin in on the play.
As Hooper is motioning, the film shows Quin signal over to Slay to inform him of the play, and that he's coming over to jump the route.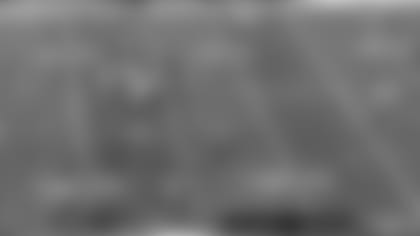 At the snap, Ryan gives a hard play fake to Coleman. At the top, Jones (#11) has a free release from the line of scrimmage and will run a skinny post from the top of the formation.
Quin has read the play so well, that right after Ryan finishes his play fake to Coleman and pops up to look to Jones, Quin is already in a dead sprint to jump Jones' route.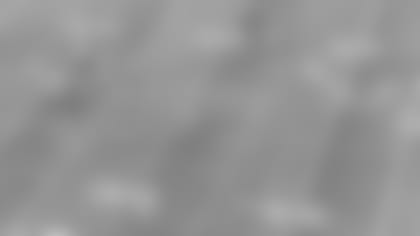 As you can see in that last film grab, Ryan is focused on Jones the whole time. He never even glances over at Quin, who's headed over. After Ryan throws the ball, he can then see how Glover has outmaneuvered him, and it's at about this point where I'm sure he regrets making this throw.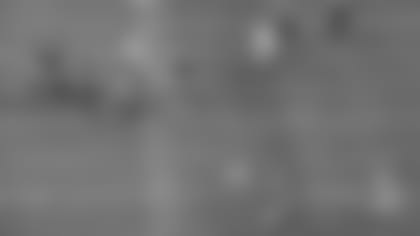 Quin steps right in front of Jones, and intercepts the ball at a full sprint, which gives him terrific momentum to beat the 11 Falcons players 37 yards to the end zone.
Hooper is the only Falcon with a real shot to catch Quin, but even if he would have gotten close, Lions defensive end Ziggy Ansah is in perfect position to make a block.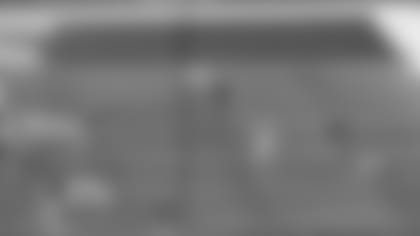 Ansah recognizes Hooper won't be able to catch the faster Quin, so he turns into the end zone to join in the celebration.
The interception was Quin's second of the season and the 23rd of his career. Since 2013, only Seattle cornerback Richard Sherman has more interceptions than Quin.
Week after week, Quin continues to prove he's one of Detroit's most reliable playmakers on defense. This play is a terrific example of how being diligent in the film room translates to the field.