Matthew Stafford said after Sunday's win in Chicago that he and offensive coordinator Jim Bob Cooter "see the game the same way."
That's pretty evident just looking over Stafford's run of games since Cooter took over the offense midseason.
Cooter does a terrific job catering to a player's strengths. He has a knack for finding ways to spread the ball around and get a lot of different players involved.
Week after week we see how Cooter mixes up formations and can be quite creative in his play calling.
A great example of that was in the decisive game-winning drive in the fourth quarter Sunday in Chicago.
The score was tied 17-17 early in the fourth with the Lions facing a 2nd and 2 at their own 38-yard line.
This play is a classic case of how misdirection can create space.
Stafford and Co. come out in a three-receiver set with one tight end and Joique Bell in the backfield. The tight end, Bear Pascoe, is the team's blocking specialist at the position, which is important to help play into the misdirection concept.
At the snap, the Lions fake the run off right tackle to Bell. Center Manny Ramirez (#63), right guard Larry Warford (#75) and right tackle Cornelius Lucas (#77) do a good job selling the run with their blocks.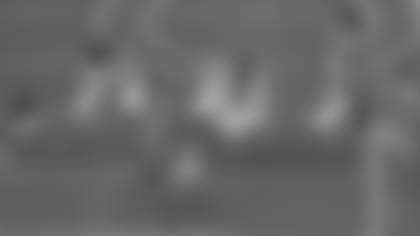 Right after the run fake, the Lions fake the end around to Golden Tate. Pascoe (#80) sells this fake by pulling across the line in an attempt to block right defensive end Willie Young (#79), though he never gets a hand on Young.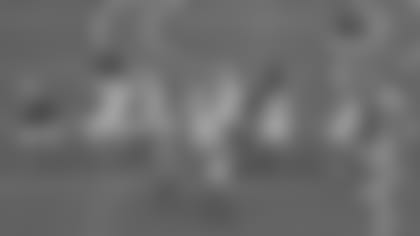 By this time, defenders are running in two different directions. Now Stafford comes back to his right for a screen set up to Bell.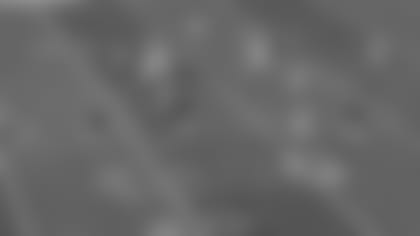 Chicago linebacker John Timu (#53) does a good job recognizing what's going on, and appears to be in a position to potentially make a play on Bell, but he overruns the play a bit. Warford does a good job looking back and getting a block on him to spring the play.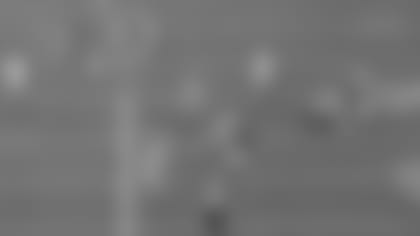 Now Bell has room to run and gets another good block from Ramirez at midfield on safety Harold Jones-Quartey. Ramirez shoves Jones-Quartey (#29) away at the 50-yard line and stays with the block, eventually shoving him to the ground at the Bears 40-yard line.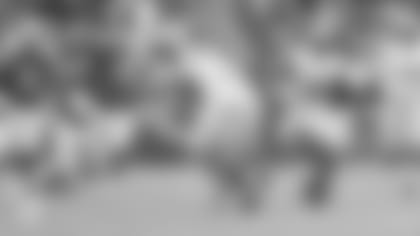 At the same time, receiver Lance Moore (#10) is getting a great block on cornerback Tracy Porter (#21) downfield.
Chunk run plays and screens usually don't happen without great blocks downfield.
The only player left to take on Bell in the open field is safety Adrian Amos. He's able to get to Bell and eventually take him down with the help of some teammates, but not before Bell gained 36 yards to the Chicago 26.
Four plays later, Stafford finds Eric Ebron for a 1-yard touchdown that proved to be the game winner.
A lot of teams have this play on their call sheet, but the personnel groupings, formation and execution all played into a perfectly timed call by Cooter.