Having the consistent threat of a rushing attack helps the entire operation on offense, not only from an offensive balance perspective, but it also strengthens the play-action element.
We saw that early on Sunday for the Detroit Lions on Kenny Golladay's 30-yard touchdown catch, which is the focus of this week's Film Review.
The Lions are in 11-personnel (three receivers, one tight end and one running back) facing a 1st and 10 at the 49ers' 30-yard line late in the first quarter.
The Lions had a couple nice runs in the game leading up to this point, including a 12-yard scamper up the middle by LeGarrette Blount just two plays before.
Golladay is the lone receiver left of the formation, and is going to motion right tighter to the line of scrimmage, which is typically what we see when teams want an extra blocker on the edge in the run.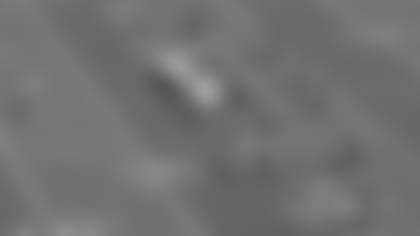 At the snap, Stafford does a really nice job with the play fake to Blount, and Golladay sells the run by hesitating for a brief moment to show he intends to block before slipping out into the secondary.
Because of the success running early on, 49ers cornerback Ahkello Witherspoon, who is in man coverage on Golladay, hesitates for a moment to take a peek into the backfield on the play fake.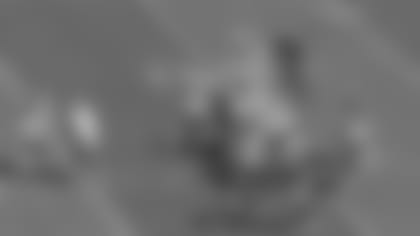 That split second of hesitation by Witherspoon is all Golladay needs to get behind him.
Once Witherspoon realizes what's going on, he knows he's in trouble.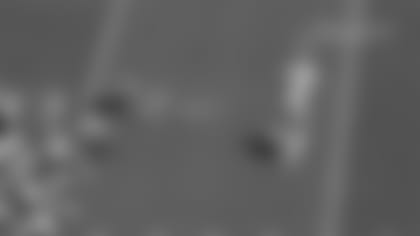 At this point, Stafford knows he has a big completion to Golladay. Just how big will be up to the second-year receiver.
Golladay catches the ball at the San Francisco 15-yard line and is heading to the end zone pylon, but 49ers safety Adrian Colbert has the angle on him.
Colbert grabs Golladay at around the 3-yard line and spins him around, but Golladay is so big and so strong with good body control that he's able to somehow stay inbounds.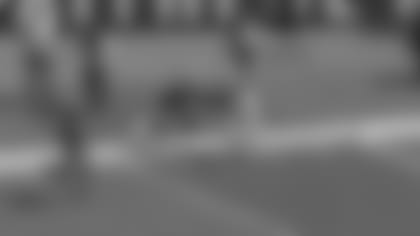 Not only does Golladay have the strength and body control to stay inbounds while being spun around, but he also has the strength to extend the ball out inside the pylon to score the touchdown, his first of the season.
It was a terrifically designed play by offensive coordinator Jim Bob Cooter called at a perfect time and executed by all. Early success on the ground allows for plays like this to happen.
Golladay has been one of the real bright spots for the Lions early on this season, proving he can be a real threat in this offense with 13 receptions and 203 receiving yards in Detroit's first two games.