After being bottled up in the run game for three quarters, the Texans ran for 73 yards in the fourth quarter Sunday against the Lions.
Detroit's defense was getting manhandled upfront in the final quarter, and that reality led to Jim Caldwell's decision to try an onside kick trailing 20-13 with 2:53 left in the game and all three timeouts at his disposal.
"We had the kind of numbers we wanted," Caldwell said after the game, "But we didn't get the right bounce."
The execution of that onside kick attempt is the subject of this week's film review.
The Lions did get a good look to try an onside kick. The Texans weren't expecting it, and didn't bring in their hands team. Quandre Diggs, Brandon Copeland, Miles Killebrew and Don Carey lined up to the left of kicker Sam Martin. It set up a 4-on-2 situation to that side with cornerback Robert Nelson and linebacker Akeem Dent the only players on that side for the Texans.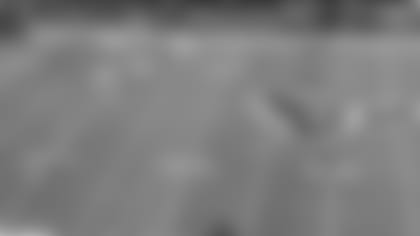 One thing that jumped out to me after watching the replay was the late start Diggs, Copeland and Killebrew seemed to get at the kick.
When Martin kicks the ball at the 35-yard line, all three players are only at the 32-yard line. Carey, the outside man is the only one near the 35-yard line.
I went back and looked at the last time the Lions attempted an onside kick in Chicago. The same four players were lined up to Martin's left, but look at the jump they get, and where they are at the kick on this attempt. They're closer to the 35-yard line.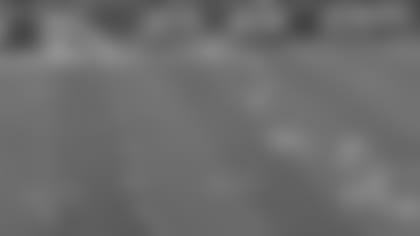 The one common denominator in both attempts was a poor kick by Martin. In Chicago, he failed to kick the ball 10 yards. Sunday, in Houston, he didn't get the high bounce teams are looking for in that situation.
If he gets a high bounce over Nelson, Carey looks to be in a good spot to make an attempt at catching the ball.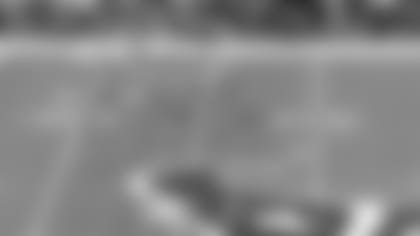 The fact that Diggs, Copeland and Killebrew were three yards behind the kick meant none of them were close enough to Nelson to try and jar the ball loose with a hit when he fielded it and went to the ground at the Lions 44-yard line.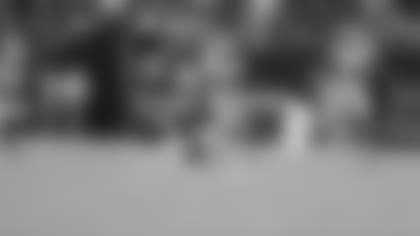 It also didn't help that Martin's kick went right to Nelson without the required hop. It really was an easy play for him to make.
It's fair to argue the decision to kick it deep vs. going for the onside kick. Teams have tried 29 onside kicks this year, but have only recovered five (17 percent). The percentages are against it.
The film shows the Lions did get a good look for it, but they simply didn't execute it properly.