With Detroit as banged up as they were on offense Sunday, the Lions knew their defense was going to have to play really well in Arizona for the Lions to come away with a win.
Not only did that happen – holding the Cardinals to just three points – but the defense also got into the scoring column with a 67-yard pick-six from Darius Slay in the third quarter.
It was Slay's third interception of the season and first touchdown of his career, and it's the focus of this week's Film Review.
The Cardinals are facing a 3rd and 14 at the Lions' 44-yard line and come out in a shotgun four-wide set with two receivers to the top and two to the bottom with David Johnson as the single back to quarterback Josh Rosen's right.
The Lions counter with their quarter defensive set with four cornerbacks and three safeties (3-1-7 look) and are playing man coverage on the four receivers with two deep safeties helping in the middle of the field and safety Quandre Diggs just off the line of scrimmage spying Johnson.
With it being 3rd and long, the Lions are playing off coverage, with Slay giving the receiver at the top, Trent Sherfield, 12 yards of cushion.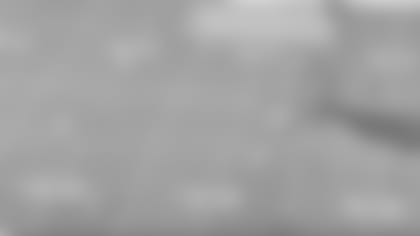 Rosen initially has time to survey the field and deliver the football, though defensive end Romeo Okwara does pressure him late and could have sped up his clock some.
What we have to watch here is the break Slay gets when he sees Rosen has locked in on Sherfield. Because he's playing off Sherfield with the down and distance, it's almost like Slay's playing zone in the respect that he can peek into the backfield and read Rosen's eyes. When he sees Rosen look Sherfield's way, and Sherfield begins his break, Slay has already planted his back foot and is breaking on the football.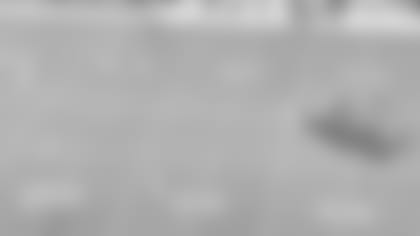 Sherfield doesn't do a good enough job of coming back to the football, and it allows Slay to simply jump the route and make an uncontested play on the ball. It's not an easy catch for Slay, but he's got some of the best ball skills among all cornerbacks in the NFL. He tips it back to himself with one hand and makes the catch.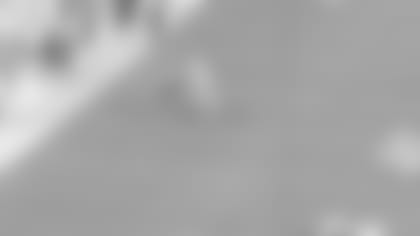 Slay does a good job of securing the football and keeping himself inbounds. From there, no one is going to catch him, though give Cardinals offensive lineman Oday Aboushi credit for trying. Teammates Tracy Walker and Ricky Jean Francois already have their hands up celebrating the touchdown.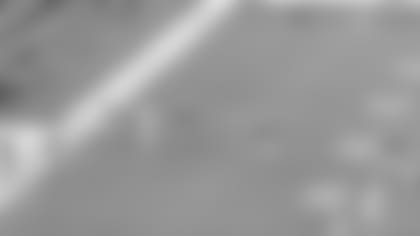 This play is the perfect example of how good Slay has become at reading what's happening in front of him, and having the athletic ability to go make a play when his team needed one in the worst way. That's what playmakers do.