Big plays in special teams don't happen without all 11 players doing their jobs. That fact was evident on Jamal Agnew's 88-yard punt return touchdown in the fourth quarter Monday night against the New York Giants. The play helped seal Detroit's 24-10 victory.
"To be honest what was going through my mind was, 'Don't let the long snapper tackle me and don't let the punter tackle me,'" Agnew said after the game. "Thankfully I made them miss, like I said I have to shout out the punt return squad, they all held their blocks and it was a team effort."
Agnew's return is the focus of this week's Film Review.
The Giants are facing a 4th and 1 at their own 28-yard line down 17-10. Though it's clear from the boos coming down at MetLife Stadium that Giants fans didn't like the decision by Giants head coach Ben McAdoo to punt, it was the right call in that situation. Punter Brad Wing gets off a beautiful angling punt to the sideline, but his kick is a little too good at 60 yards, which gives Agnew a chance to return it.
Agnew did a good job to first secure the punt with a low catch. Every good punt return starts by making the first gunner miss. Agnew makes Giants receiver Roger Lewis Jr. (#18) miss first. Also, to be noted here: Lions cornerback Nevin Lawson does a nice job not to contact Lewis in the back, instead allowing Agnew to make his move and do his job.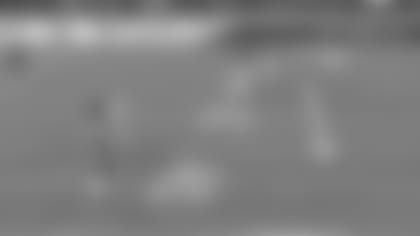 Once by the first man, Agnew's natural ability as an open-field runner are on full display. Cornerback Quandre Diggs does an amazing job blocking one of the best special teams players in the league, Giants receiver Dwayne Harris (#17), and Agnew puts a sick move on New York long snapper Zak DeOssie (#51), who really had no shot in the open field against Agnew.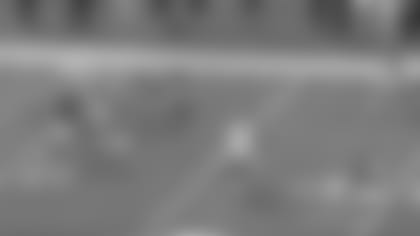 Inevitably, most long punt returns not only involve making players miss, but also having the strength to break a tackle or two.
After making DeOssie miss and sneaking behind the block by Diggs, Agnew gets contacted by Giants tight end Rhett Ellison (#85), who freed himself from the block of Lions defensive end Jeremiah Valoaga. But Agnew absorbs the contact, and spins out to keep on trucking.
At the same time Agnew is spinning out of the Ellison tackle, look at the block being put on Giants safety Andrew Adams (#33) by Lions safety Don Carey. Carey drives Adams right out of bounds, and takes him completely out of the play. Carey is considered one of the best special teamers in the game for a reason.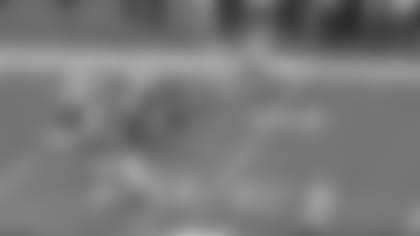 The last thing standing between Agnew and the end zone is the punter, and poor Wing never had a shot. It was really impressive that after spinning out of the Ellison tackle, Agnew made his move on Wing within a matter of two steps. Pretty amazing by the rookie to spin his head around and have the awareness to made another quick move.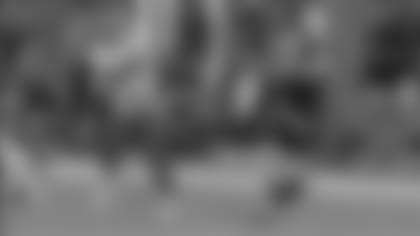 After getting by Wing, it's nothing but green for Agnew and that 4.3 speed of his.
After two weeks of football, Agnew is the top punt returner in the NFL, averaging 24.8 yards per punt return. He has 149 yards on six returns with two returns over 20 yards and one over 40 yards.
It appears the Lions might have found something special with this youngster from San Diego.