Detroit Lions Season Tickets | Detroit Lions - DetroitLions.com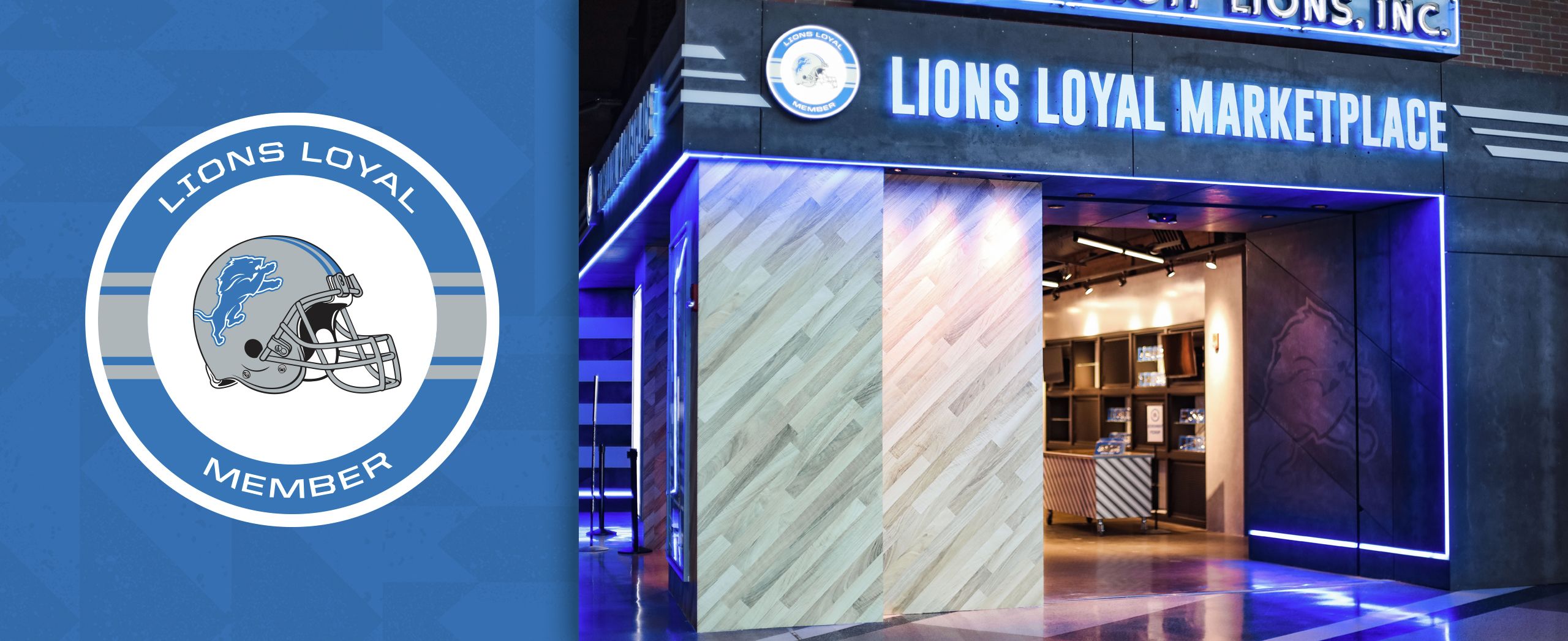 "MEMBERS-ONLY" • EXPRESS CONCESSIONS • SELF-CHECKOUT • GAME DAY GIVEAWAY PICKUP
Lions Loyal Members now have access to two all-new "Members-Only" spaces inside Ford Field on Lions game day, where they can utilize express checkout for food and beverage and receive giveaways. A first-of-its-kind in the NFL season ticket amenity, the marketplaces are designed to offer our most loyal fans convenience and speed when purchasing concessions. A one stop shop for all food and beverage needs, each Lions Loyal Marketplace offers game day staples like hot dogs, pizza, burgers and fries, chicken tenders and fries, snacks, grab-n-go beer, seltzers, soda, and a full bar including Blood Mary's and specialty cocktails.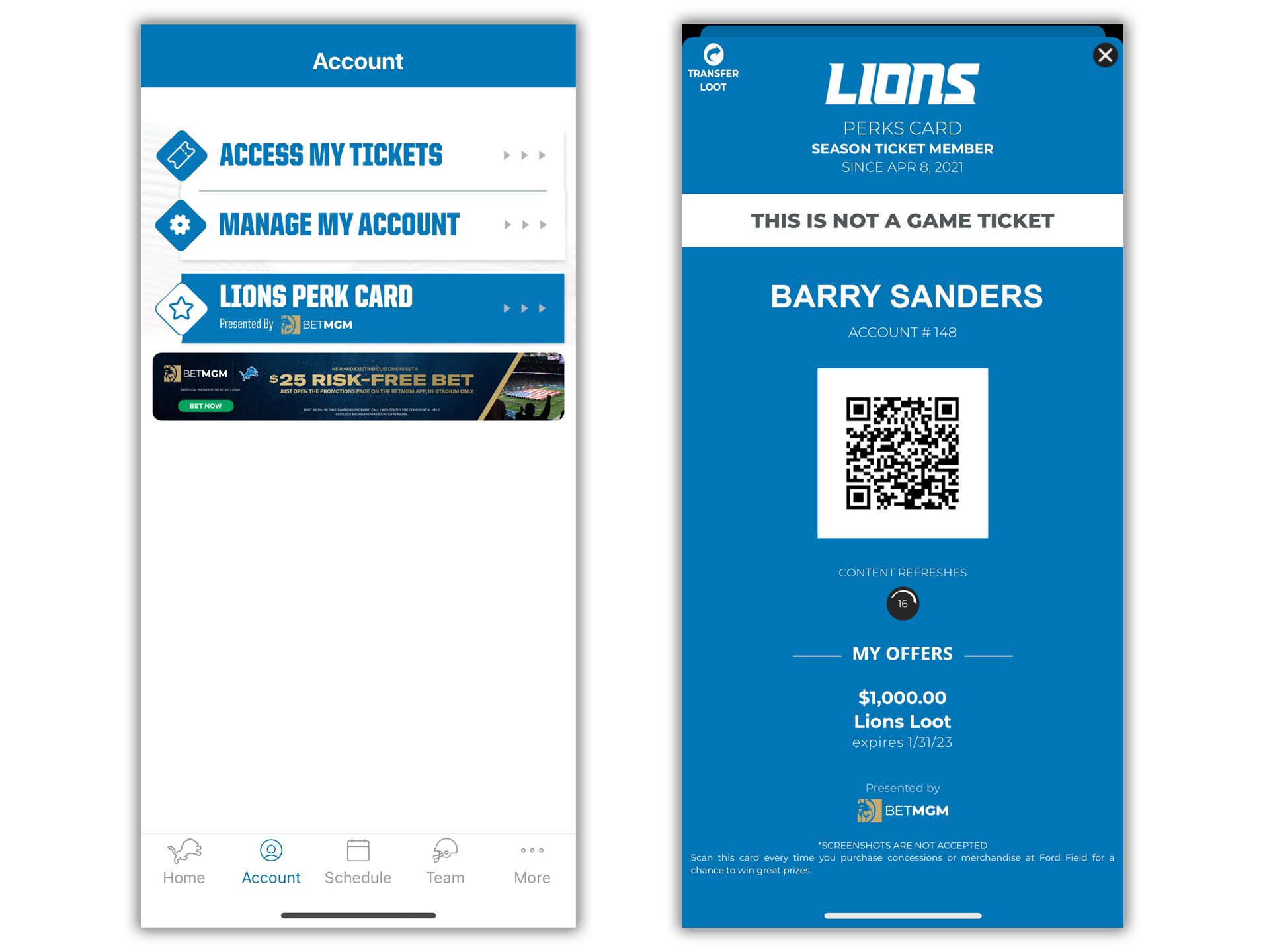 Lions Perks Card
Lions Loyal Members will present their Lions Perks Card to gain access to the marketplace.
To access your Lions Perks Card:
Open the Detroit Lions mobile app
Click 'My Account' in the bottom navigation
Select 'Lions Perks Card'
Your Lions Perks Card will not be scanned if you are only visiting to purchase food and beverage items.
GAMEDAY GIVEAWAYS
From 12:00pm until the end of the 3rd Quarter, or while supplies last, Lions Loyal Members can pickup the game day giveaway item at the Lions Loyal Marketplace. One per account.
Your Lions Perks Card will be scanned when picking up game day giveaway items.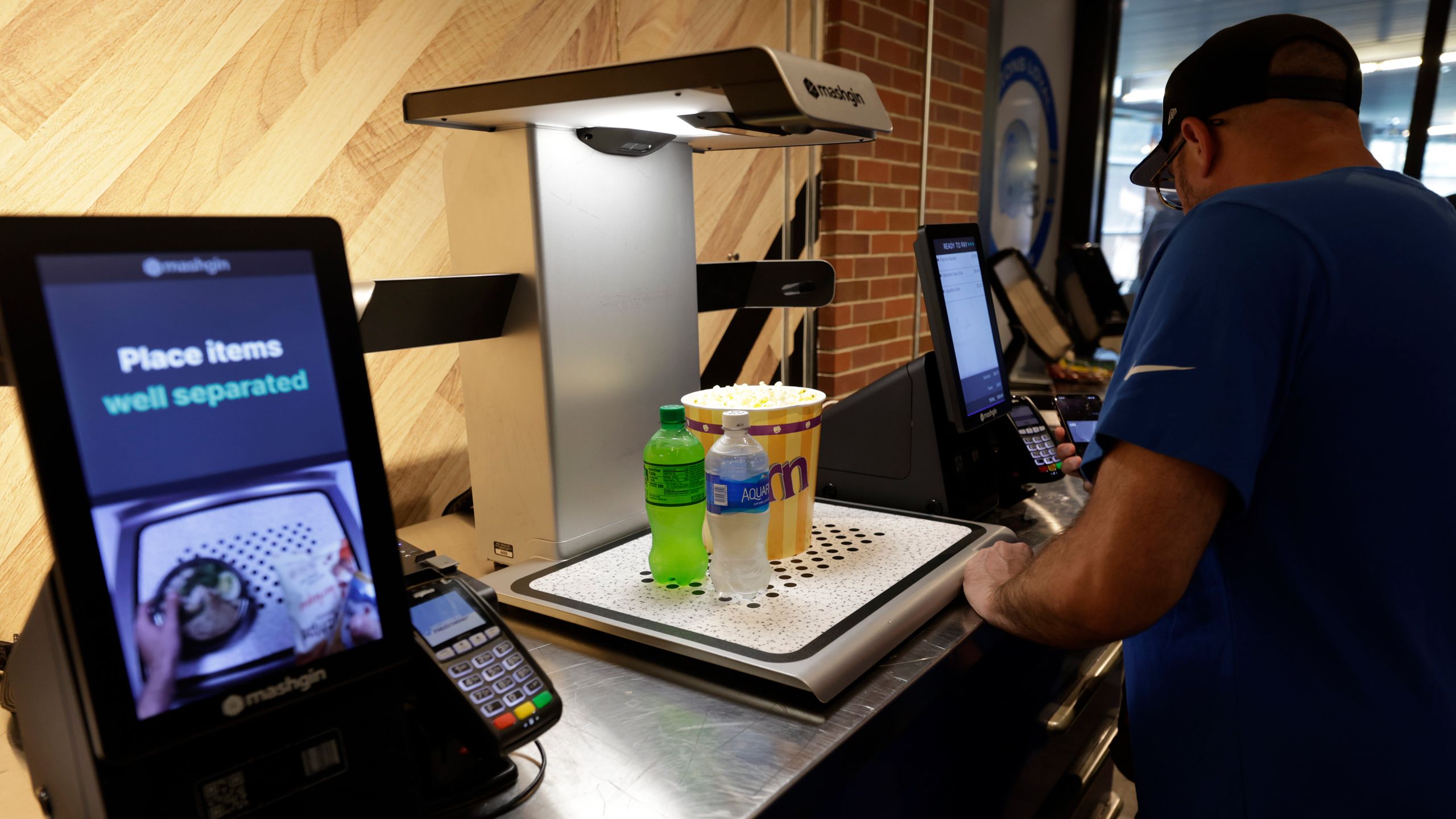 EXPRESS CONCESSIONS
Hot Dogs, Pizza, Burgers & Fries, Chicken Tenders & Fries
Snacks, Candy
Beer, Seltzers, Full Bar, Blood Mary's, Specialty Cocktails
Soda, Water
NO ALCOHOL CAN BE PURCHASED AFTER THE END OF THE 3RD QUARTER.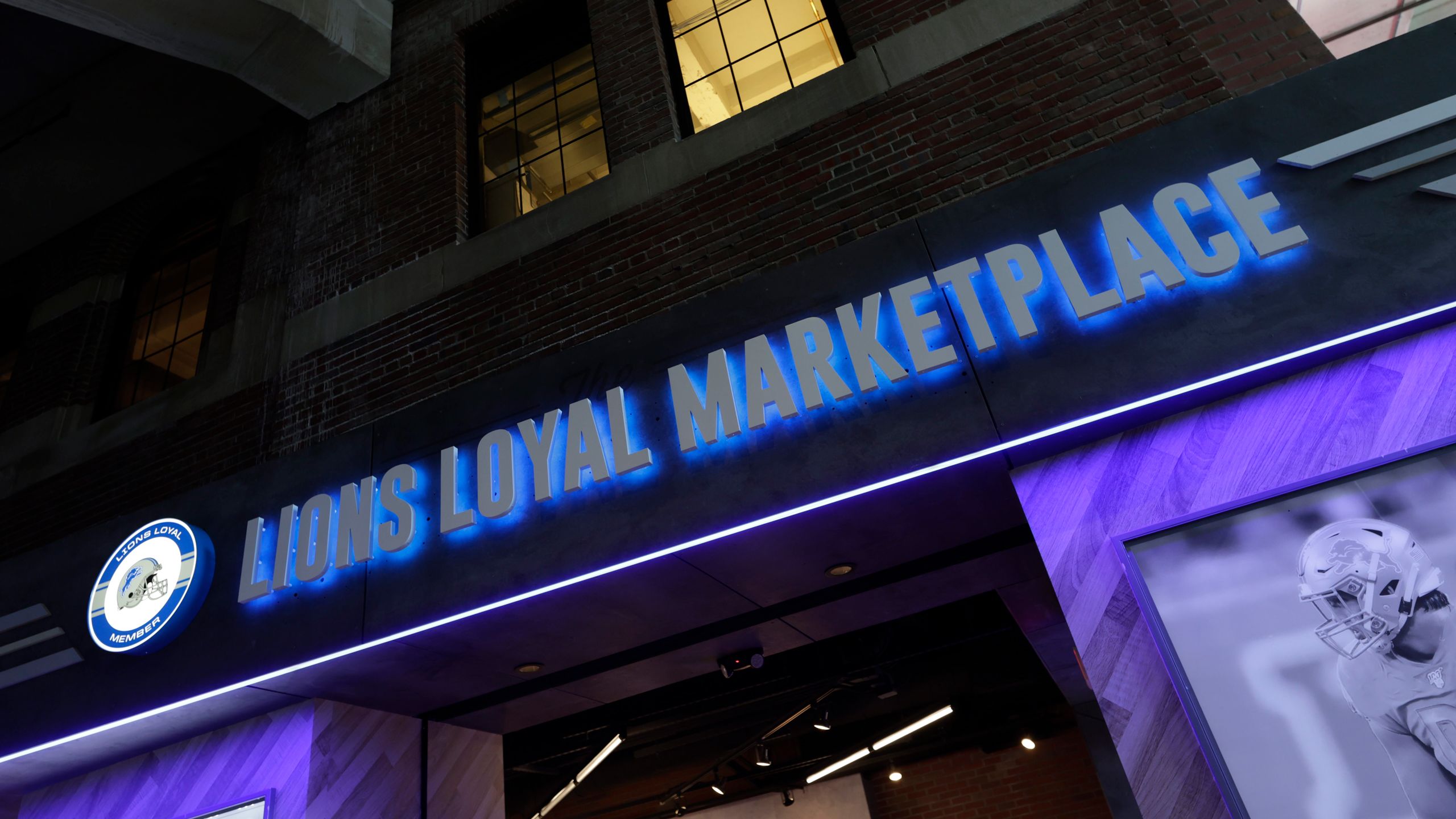 LOCATIONS
Inside the Gate A Atrium (where The Stadium Collection was previously located)
Gate F – Section 120