BUSINESS DEVELOPMENT EXECUTIVES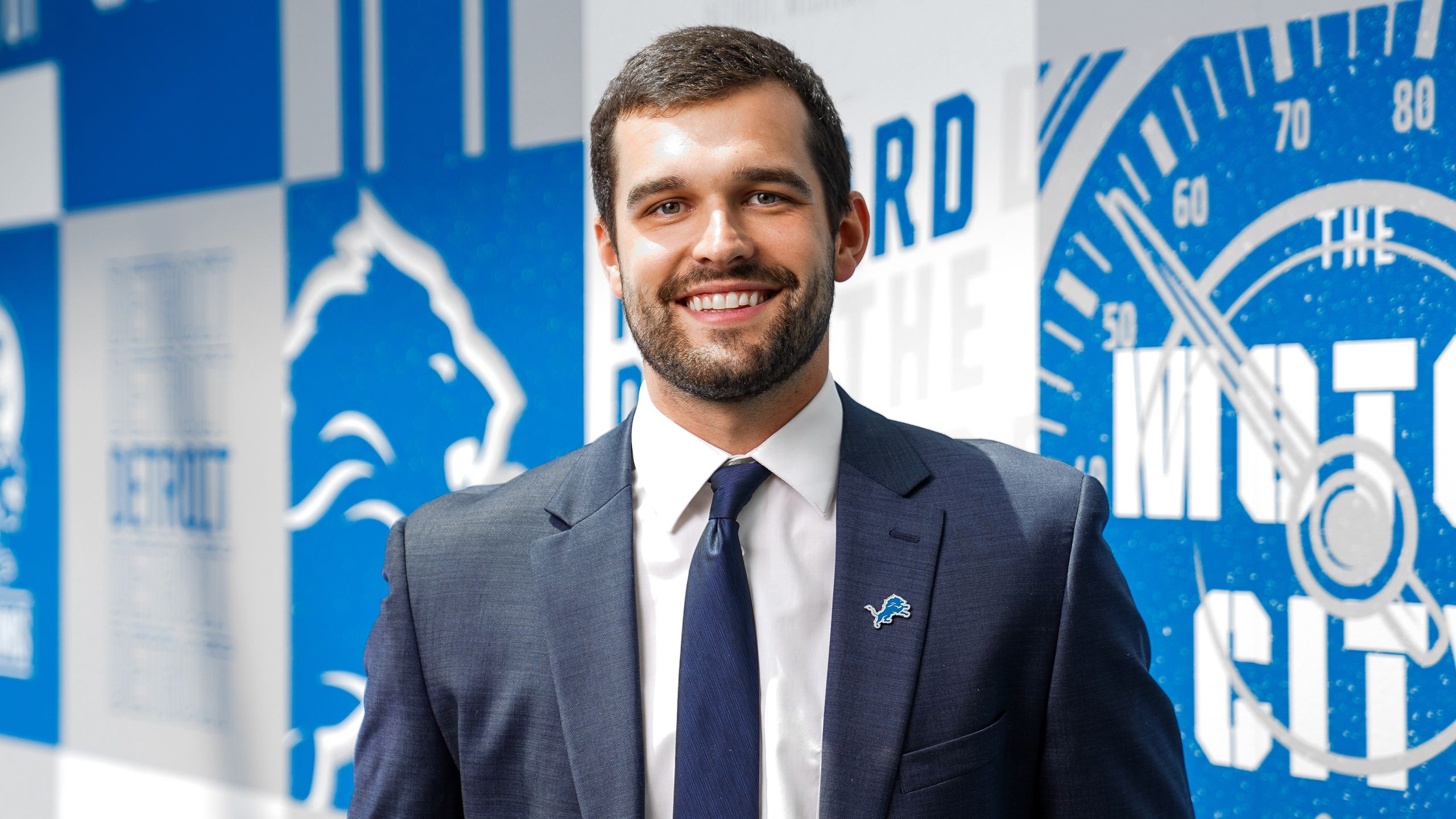 JOHN KUNEC
Business Development Account Executive
Phone: 313-262-2232
Best Form of Contact: Phone
College: Kalamazoo College
Hometown: Ann Arbor, MI
*Years with the Lions: *1 Season
*Years of Experience in Professional Sports/Previous Team: *1 Year
Birthday: April 18th
Favorite Athlete: Magglio Ordonez and Cade Cunningham
Favorite Lions Memory: Matt Stafford's Season with (8) 4th Quarter Comebacks
Favorite Holiday: Christmas
One thing Lions fans should know about you: I'll bite kneecaps for Dan Campbell
What does being a Detroit Lion mean to you: Being a loyal and dedicated team player
BRYAN GUST
Business Development Account Executive
Phone: 810-623-5748
Best Form of Contact: Email
College: Central Michigan University
Hometown: Hartland, MI
Years with the Lions: 1 Season
Years of Experience in Professional Sports/Previous Team: 1 Season
Birthday: February 15th
Favorite Sports Team: Detroit Lions
Favorite Athlete: Calvin Johnson
Favorite Lions Memory: When Calvin Johnson broke Jerry Rice's receiving yards record, playing against the Atlanta Falcons.
Favorite Holiday: Christmas
One thing Lions fans should know about you: Was born and raised as Detroit Lions fan. I look forward to the opportunity of providing Detroit Lions fans with the best fan experience possible.
What does being a Detroit Lion mean to you: Have been a Detroit Lions fan all my life. Watching the Detroit Lions every Sunday with family and friends are some of my most cherished memories. Being apart of the organization I have cheered for my entire life is a dream come true.
JORDAN WHITE
Business Development Account Executive
Phone: (313) 262-2156
Best Form of Contact: Phone
College: University of Michigan, BBA
Hometown: Lapeer, MI
Years with the Lions: 1 Season
Birthday: May 9th
A Little About Jordan: I travel and explore the world as much as I can! Anywhere on a beach with sunshine is my favorite place. I love attending concerts, trying new restaurants/food, hiking with my dog, and any kind of event that brings high energy.
Favorite Athlete : Calvin Johnson & Simone Biles
Favorite Lions Memory: The last-minute victory against the Vikings in 2021. I was able to bring my mom out who is the biggest Lions fan and my sister who experienced her first NFL game.
Favorite Holiday: Halloween
One thing Lions fans should know about you: I have been a loyal fan of the Lions since I can remember watching football.
What does being a Detroit Lion mean to you: Being a part of this organization motivates me to learn something new every day whether it is business, sports, or life related. I am grateful to be able to apply my leadership skills and entrepreneurial spirit towards the foundation and future success of the Lions and the community of Detroit as a whole. ONE PRIDE!