Who doesn't love big men scoring touchdowns?
Whether it was Chicago defensive tackle Akiem Hicks running it in from one yard out Sunday for the Bears, or Detroit Lions left tackle Taylor Decker catching an 11-yard touchdown pass against the Rams, there's something that simply has to make a football fan smile watching linemen get an opportunity to score.
Decker's third-quarter touchdown in Detroit's 30-16 loss to the Rams in the subject of this week's Film Review.
The Lions put the play on the call sheet last week, and Decker said after the game they practiced it just once during the week.
When trick plays are put into the offense there has to be a perfect opportunity to run them, which presented itself to offensive coordinator Jim Bob Cooter with a 1st and 10 at the Rams' 11-yard line with 3:08 left in the quarter.
The Lions come out in an unbalanced set with an extra lineman (Tyrell Crosby) and tight end (Luke Willson) on the line of scrimmage right. Detroit has a receiver to either side of the formation, and LeGarrette Blount is the single back. This looks run all the way.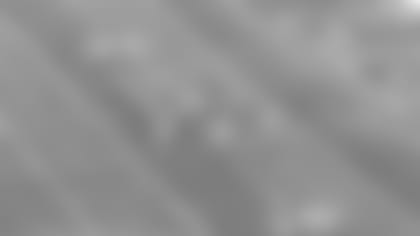 The important thing to note is Decker reports as an eligible receiver. The Lions used Joe Dahl and Crosby as eligible receivers throughout the course of the game. Maybe that lulled the Rams to sleep a bit when No. 68 was announced as eligible for the first time in the game.
At the snap, the Lions do a good job selling the play action, not just quarterback Matthew Stafford to Blount, but Decker does a good job staying patient and selling the block on outside linebacker Dante Fowler Jr. Wide receiver TJ Jones is on the left of the formation, and runs a slant route to the middle to take the cornerback on that side with him.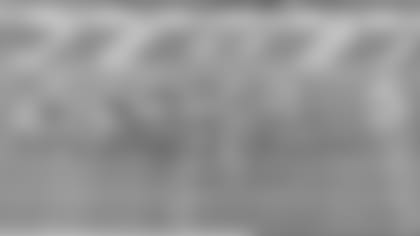 Left guard Frank Ragnow is able to keep Aaron Donald off Stafford long enough for the play to develop, even though Donald does record a pressure on the play.
Center Graham Glasgow and right guard Kenny Wiggins do a good job getting into the second level and forming a wall for Decker.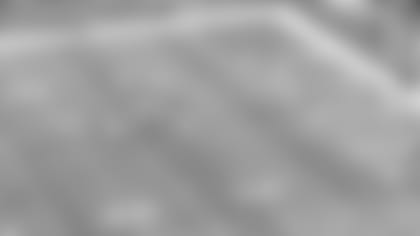 Now comes the most important part of the play. Decker needs to be an athlete in space to first secure the catch, and then get himself into the end zone.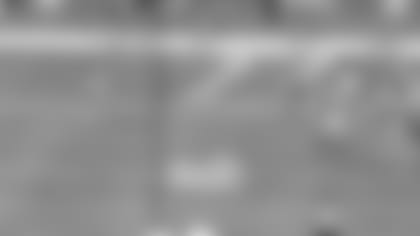 "I mean my heart rate definitely shot up a little bit," Decker said of when he heard the call in the huddle. "It was a pretty cool moment. But obviously didn't get the result (on the scoreboard) we wanted, but it was a cool moment for me."
It was a good call by Cooter at that moment and executed well all around.