DETROIT — The Detroit Lions announced today that their 79th Thanksgiving Day Classic November 22 against the Chicago Bears will feature a halftime performance by multi-platinum recording artist Mike Posner and the Legendary Mike Posner Band. Detroit's Larry Callahan & Selected of God Choir will perform the national anthem.
Born in Detroit and raised in Southfield, Mich., Grammy-nominated and multi-platinum selling artist, Posner ("I Took a Pill in Ibiza," "Cooler Than Me") is back with his first original song in over two years with brand new single, "Song About You." The melodic genre-defying track, which is the first single off his forthcoming album via Island Records, was released this fall. It can be listened to at https://IslandRecs.lnk.to/SongAboutYou.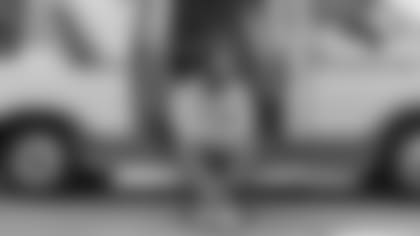 It's been years since Posner has put out a new piece of music and many of his fans may be surprised to see the length of his beard when they hear about his latest release. "Song About You" is a piercing introspective look at a relationship that didn't work out. It dredges up the pain that comes when love seems to be in the palm of one's hand and yet is impossible to grasp. "Song About You" is filled with the same piercing honesty that brought "I Took A Pill In Ibiza" a Grammy nomination and sent it streaming around the world more than a billion times.
Larry Callahan & Selected of God is the Stellar Award-nominated choir best known for their groundbreaking rendition of Eminem's "Lose Yourself" in an Emmy-winning Super Bowl Commercial. They are also recognizable from their ovation performances on season 10 of the NBC series "America's Got Talent." The 3-time regional winners of Verizon's "How Sweet the Sound" Gospel Competition have been sharing their talents for 16 years and have traveled throughout the United States, Canada and as far as Paris for the Nike France All-Star Basketball Game. They have opened for and shared the stage with: Aretha Franklin, Patti LaBelle, Cee-Lo Green, Andy Grammer, Trace Adkins, Wyclef Jean, gospel legends the Clark Sisters and many more.