DETROIT — The Pro Football Hall of Fame will honor WR Calvin Johnson and DT Alex Karras at the Detroit Lions game Sunday, September 26, 2021 against the Baltimore Ravens at Ford Field. Kickoff is at 1 PM.
Karras' family will be honored pregame at approximately 12:45 PM on-field and Johnson will be honored with a ring ceremony at halftime.
The Hall of Fame Rings of Excellence are set in 14K gold with 1 ¾ carats of diamonds. The center of this ring is surrounded by diamonds that create an outer "stadium" effect with a vibrant blue gemstone. This blue symbolizes confidence, power and integrity for these remarkable athletes.
Johnson, who spent his nine-year NFL career with the Detroit Lions, will receive a customized ring based on his position, bust and years played in the NFL. On the other side, his name, the Pro Football Hall of Fame logo and enshrinement class is included. There is also engraving on the inside of the ring.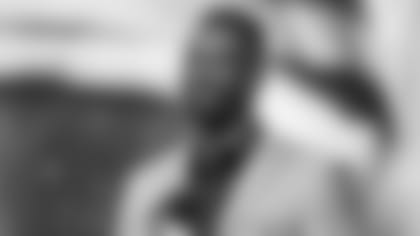 "I cannot wait to be back in the City of Detroit, and most importantly with the fans again at Ford Field," said Johnson. "While this a great personal honor, I not only share it with my loved ones, but all of the people who helped get me here and cheered for me along the way."
Johnson, a first ballot Hall of Famer, set, and still holds, an NFL record for most receiving yards in a single season with 1,964 yards in 2012. He also had seven seasons, six of them consecutive, with 1,000-plus receiving yards and earned league receiving yardage titles in 2011 and 2012.
Over the course of his career, Johnson had 731 receptions for 11,619 yards and 83 touchdowns. He made the Pro Bowl six straight years from 2011-2016, was named First-Team All-Pro three times and was selected to the NFL's All-Decade Team of the 2010s.
Karras, who passed away in 2012 at the age of 77, was part of the NFL's 15-member Centennial Class of 2020, though the enshrinement was delayed until 2021 due to concerns surrounding the COVID-19 pandemic. Considered the dominant defensive tackle of his era, Karras' 12-year career included four interceptions, 17 fumble recoveries and one safety.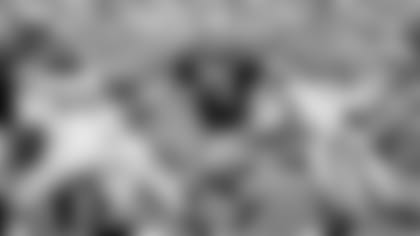 A member of the NFL's All-Decade Team of the 1960s, Karras was selected First-Team All-Pro four times as well as voted to four Pro Bowls. Karras is also remembered for a storied career in broadcasting and entertainment after his retirement from professional football.
Each Pro Football Hall of Fame bust will be on display as a photo opportunity for fans in Ford Field's Gate G atrium. Johnson's bust will be at Gate G from 11 a.m. until midway through the second quarter, while Karras' bust will be featured through the third and fourth quarters on September 26.