Detroit Lions Lions Perks | Detroit Lions - DetroitLions.com
Accessing your Lions Perks Card requires a successful login to your My Lions Account, which makes it easy for fans to seamlessly toggle between their game tickets and their Lions Perks Card. To login to your account, please follow the step-by-step instructions below: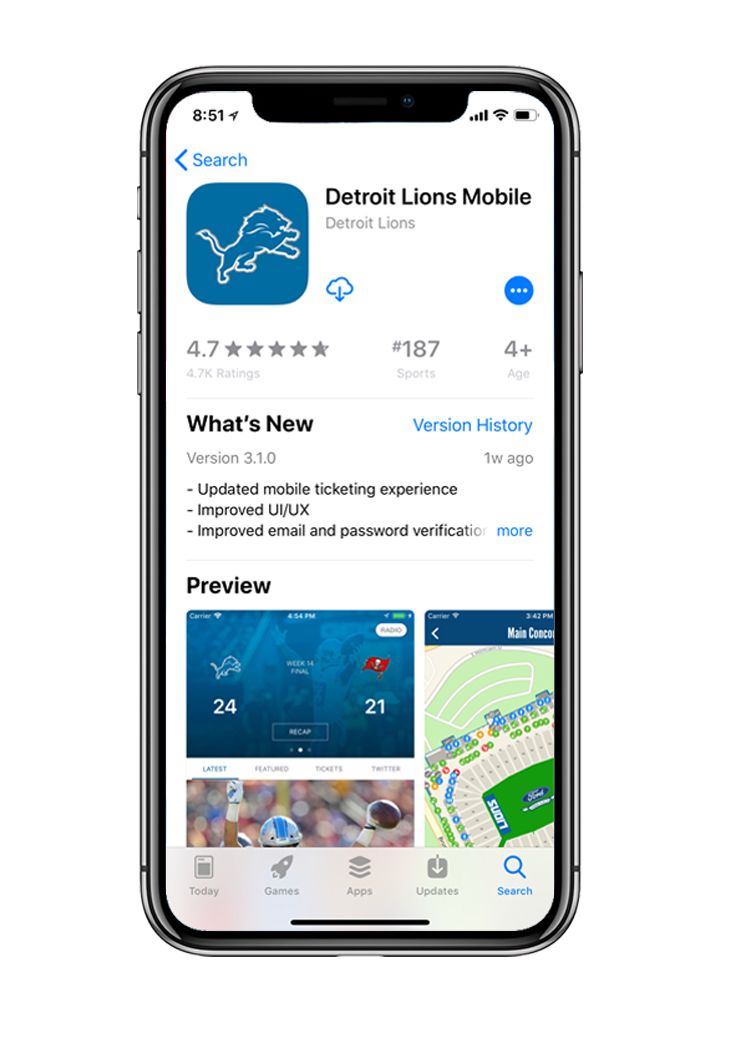 Download the Detroit Lions Mobile App
The first step to accessing your Lions Perks Card is to download the Detroit Lions Mobile App from the Apple Store of Google Play store.
* Please make sure to keep the app updated to the latest version – new updates will be introduced throughout the year!*
Open the app and click on "Account" from the bottom menu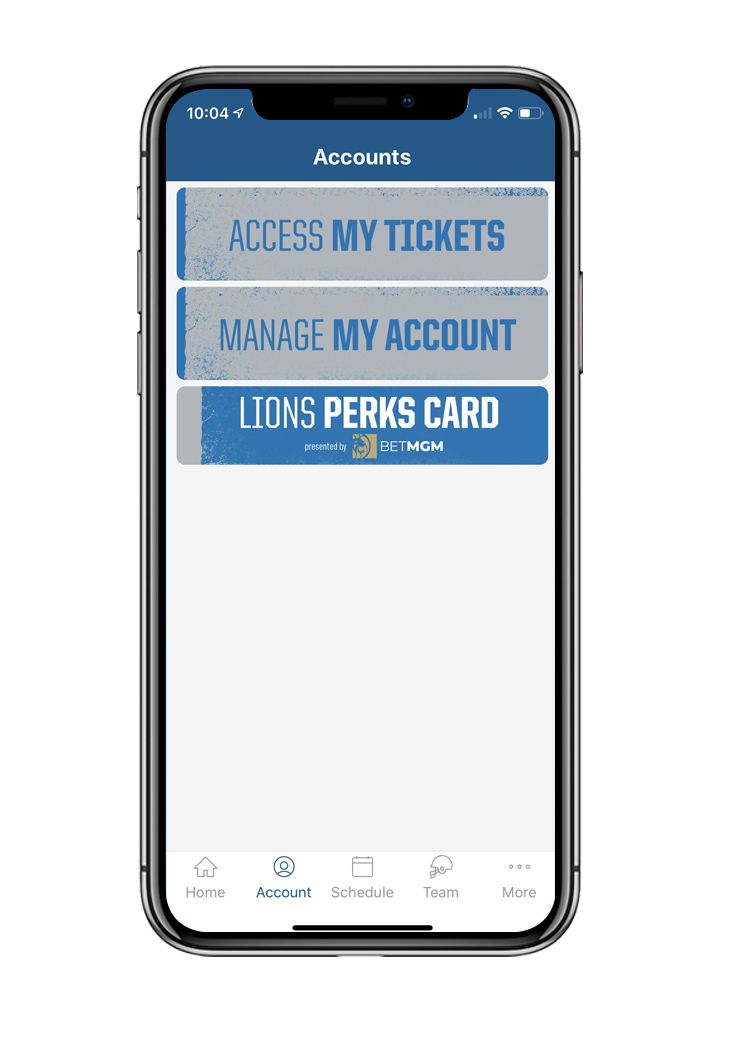 Click the "Access My Tickets" card to sign into your "My Lions Account"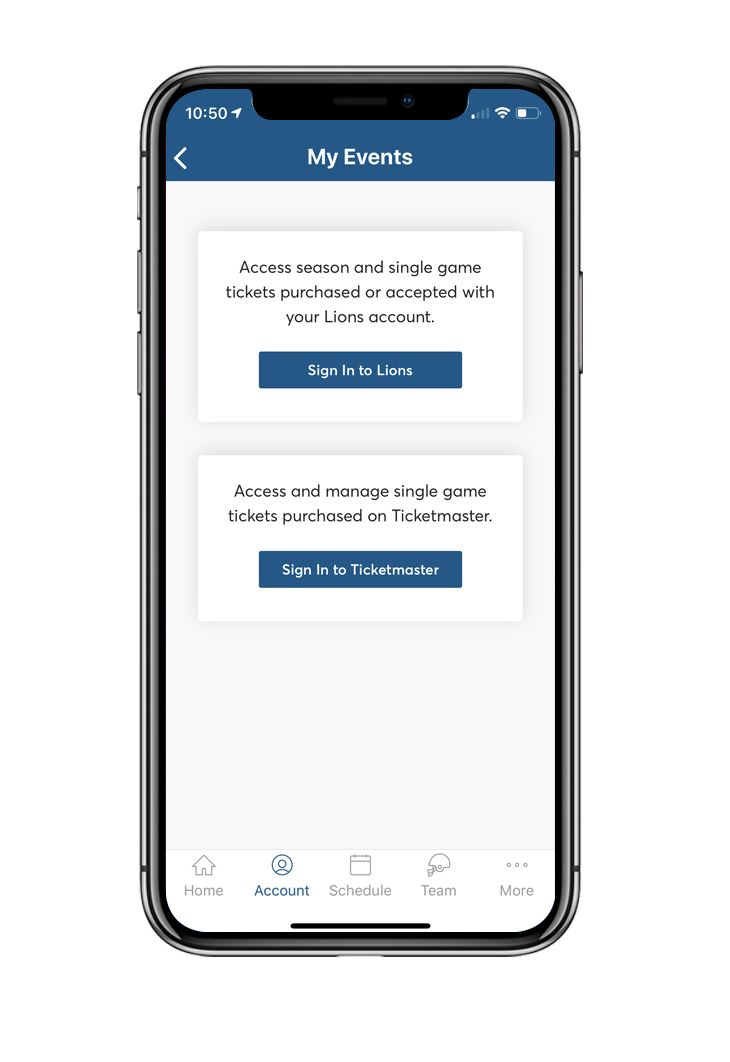 "Sign into Lions" and use your Lions email address to login. If you are unsure of your password or have never established a password, please follow the "Forgot Password?" link.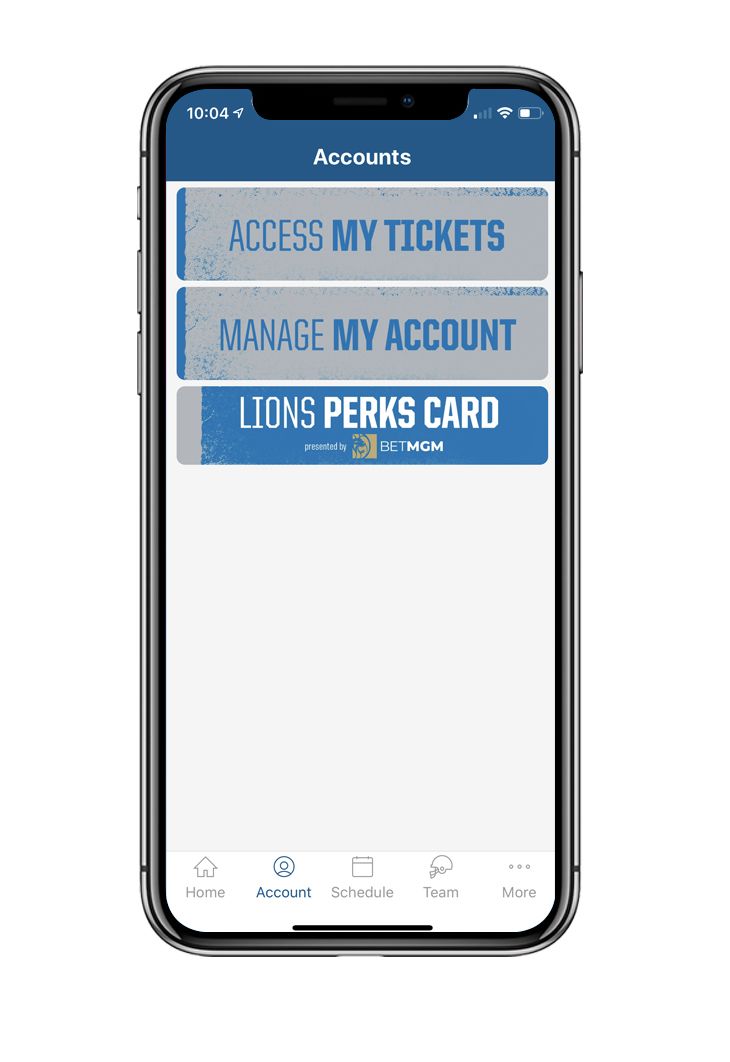 Once signed into your account click on the "Account" tab in the bottom of the app and tap the "Lions Perks Card" tile to view your unique digital "Lions Perks Card" offers and to access your "Lions Loot".
Scan your digital Lions Perks Card at The Stadium Collection checkout to redeem your Lions Loot.