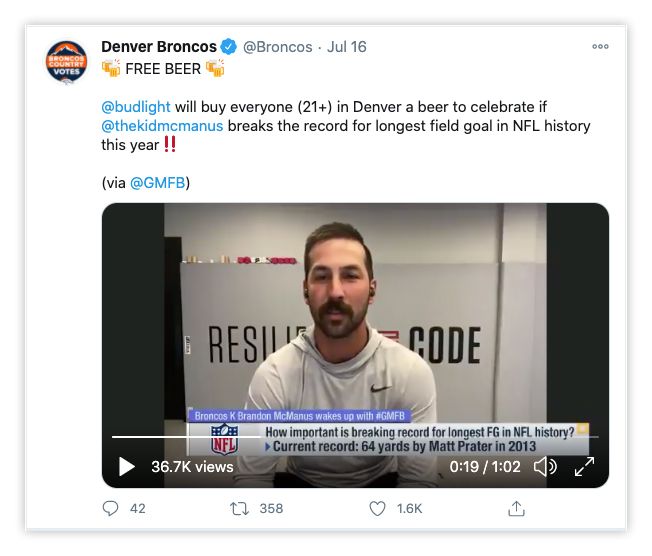 ABOUT THE CONTEST
The "Kick Me Some Bud Light" contest ignited back in July 2020 when Brandon McManus began talks of wanting to break the NFL record for the furthest field goal. To add excitement around the idea, Bud Light promised the entire city of Denver (21+) a beer if Brandon McManus could surpass the NFL field goal record of 64 yards.
MATT PRATER'S TWEET
Matt Prater, being the current record holder, chimed in on Twitter and asked Bud Light what they would do for the city of Detroit if he beat his own record of 64 yards.

PAT MCAFFEE SHOW
The Pat McAfee show talked in length about the contest and tweeted their excitement about bringing together their favorite things: long field goals and free beer.