The Detroit Lions' highlight reel of the decade for 2010-19 is a kaleidoscope of great individual and team performances, streaks snapped and started, and players emerging to make their mark on the franchise and the NFL record book.
Following are highlights of those 10 seasons, and what impact they had:
2010
Streak snapped, man named Suh
Coming off seasons of 0-16 and 2-14, the Lions won their last four games for a 6-10 record and snapped a 26-game road losing streak with a 23-20 overtime win over the Buccaneers in Week 15.
Bottom line: Ndamukong Suh was drafted second overall and immediately asserted himself as a dominating interior defensive lineman. The Lions' fortunes were on the way up. And soon.
2011
Monday night magic, playoffs
In an electric atmosphere that red-lined Ford Field's decibel meter, the Lions made their record 5-0 with a 24-13 win over the Bears. It was their first appearance on Monday Night Football since 2001.
Bottom line: Quarterback Matthew Stafford played all 16 games for the first time and threw for 5,038 yards and 41 TDs. The Lions made the playoffs for the first time since 1999 with a 10-6 record.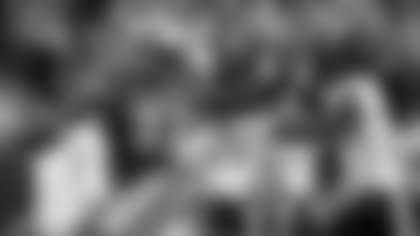 2012
Monday Night Football in Week 16 was a fitting stage for wide receiver Calvin Johnson to catch 11 passes for 225 yards and go over the single-season record for receiving yards of 1,848, set by Jerry Rice. Johnson finished the season with 1,964 receiving yards, a record that still stands.
Bottom line: No playoffs repeat. The Lions lost their last eight games to finish 4-12.
2013
Megatron, Stafford vs. Dallas
In Week 8, Johnson had 14 catches for 329 yards, and Stafford led a 24-point fourth-quarter rally for a 31-30 win over the Cowboys at Ford Field. Stafford led an 80-yard, six-play drive and scored the tying TD with a leap over the line with 12 seconds left. Kicker Jason Hanson made the extra point.
Bottom line: The win made the Lions' record 5-3, and they got to 6-3 but faded to finish 7-9 and miss winning the NFC North.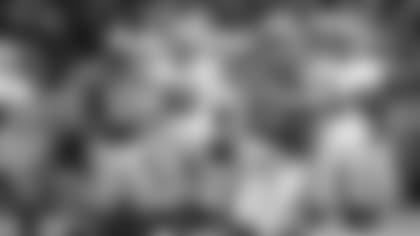 2014
Defense leads playoff push
The Lions started out 7-2 under new head coach Jim Caldwell and rolled into the playoffs as a wild card with an 11-5 record. A key game was a Week 7 win over the Saints, when safety Glover Quin's late interception put the Lions in place for Stafford to hit wide receiver Corey Fuller with a TD pass with 1:48 left to win the game.
Bottom line: A controversial officiating call went against the Lions late in a 24-20 loss to the Cowboys in the wild card playoff.
2015
They began their really back from a 1-7 start to the season with an 18-16 win at Lambeau. The Lions had not beaten the Packers on the road since 1991. Ameer Abdullah's 104-yard kickoff return to start the second half was a key play in the win.
Bottom line: The Lions got to 4-7 before their playoff hopes were shattered by a loss to the Packers on Aaron Rodgers' Hail Mary TD pass on the last play of the game.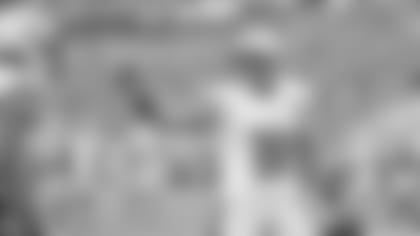 2016
Stafford's arm and kicker Matt Prater's leg combined to pull off eight comeback wins. Seven were in the fourth quarter, and one was in overtime in Minnesota. Prater tied the score with a 58-yard field goal on the last play of regulation time. Stafford hit wide receiver Golden Tate with the winning TD in overtime.
Bottom line: The Lions got to 9-4 but lost their last three games after Stafford sustained a broken finger, and the offense fizzled. The season ended with a 9-7 record and a Wild Card loss to Seattle.
2017
Skeptics questioned drafting wide receiver Kenny Golladay of Northern Illinois in the third round. He began to silence the doubters with two TD catches in a win over the Cardinals on opening day. There was more to come.
Bottom line: The Lions missed the playoffs at 9-7, but Golladay's rookie season was a glimpse of what was to come. He went over 1,000 receiving yards his next two seasons.
2018
Rookie running back Kerryon Johnson ended the Lions' 70-game streak without a 100-yard rusher with 101 yards in a Week 3 win over New England. He later rushed for 158 yards in a Week 7 win over Miami. No Lion had hit the 100-yard rushing mark since Week 13 of 2013, when running back Reggie Bush rushed for 117 yards vs. the Packers.
Bottom line: Johnson rushed for 641 yards in 10 games as a rookie and 403 yards in eight games in 2019. Both seasons were shortened by injuries.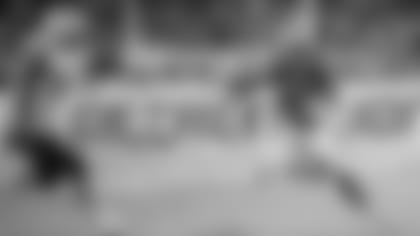 2019
In a storybook beginning in his first NFL game, rookie quarterback David Blough hit Golladay with a 75-yard TD pass on his second throw. He connected with wide receiver Marvin Jones Jr. on a TD pass on the next possession for a 14-7 Lions lead over the Bears. The lead did not hold up. The Bears rallied for a 24-20 win.
Bottom line: Stafford went out for the season with a back injury after the eighth game. He was on the way to a great season, with 2,499 yards passing and nine TDs. The Lions were 3-4-1 when Stafford went out and did not win another game.