1. NFL INSPIRE CHANGE
The Detroit Lions and the NFL collectively celebrate the league's year round social justice initiative, Inspire Change. Inspire Change highlights the impactful social justice work done by NFL players, clubs, as well as league and social justice grant partners to break down barriers to opportunity and end systemic racism.
2. GAME DAY GIVEAWAY
Get to Ford Field early and receive a T.J. Hockenson bobble head!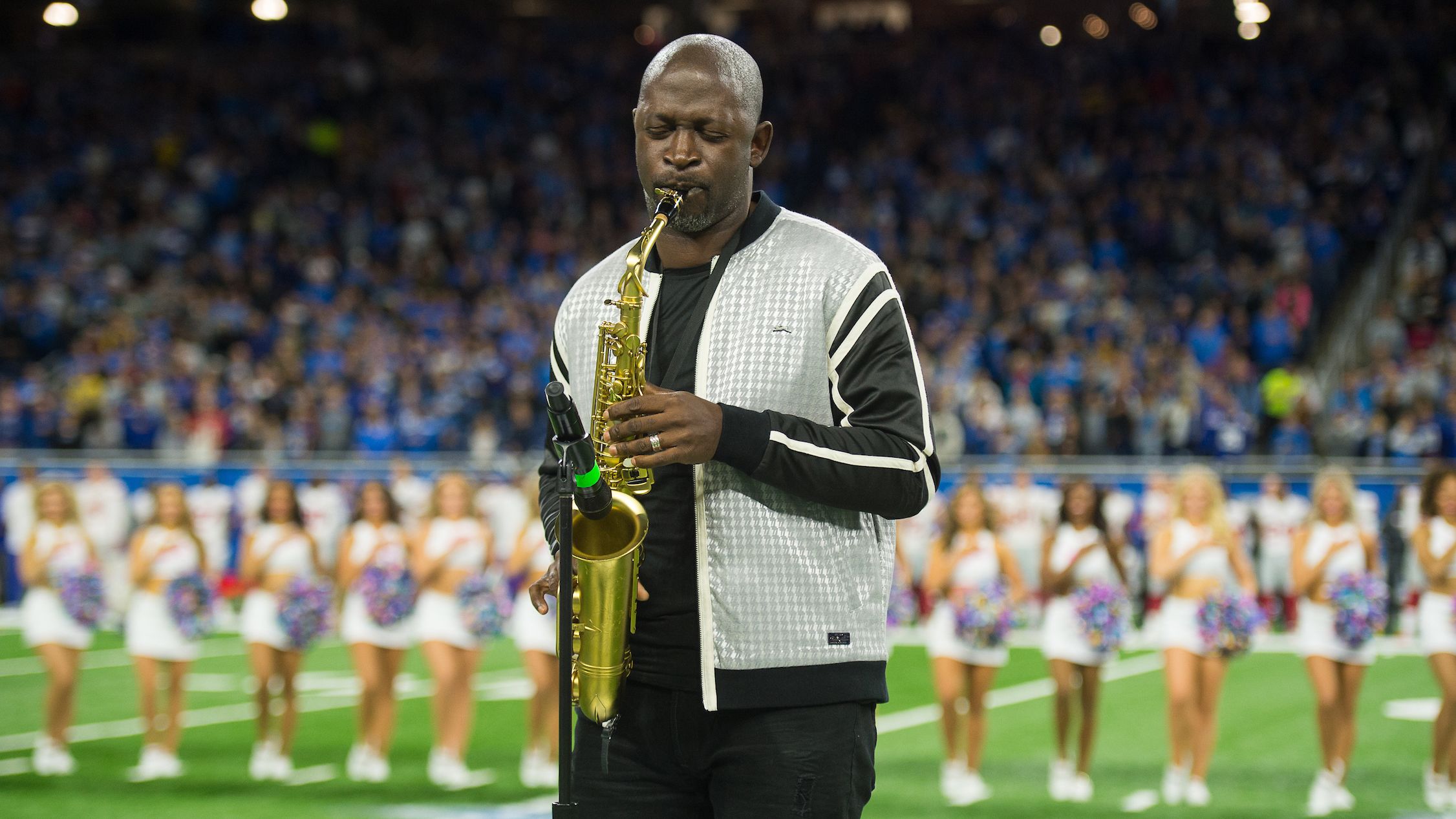 3. NATIONAL ANTHEM
The national anthem for Sunday's game will be performed by national recording artist and one of the most electrifying instrumentalists today - Mike Phillips!
4. HALFTIME ENTERTAINMENT
Stay in your seats at halftime for a special performance from Mike Phillips - joined by the Detroit Lions Cheerleaders and the Detroit Lions Drumline: Honolulu Boom!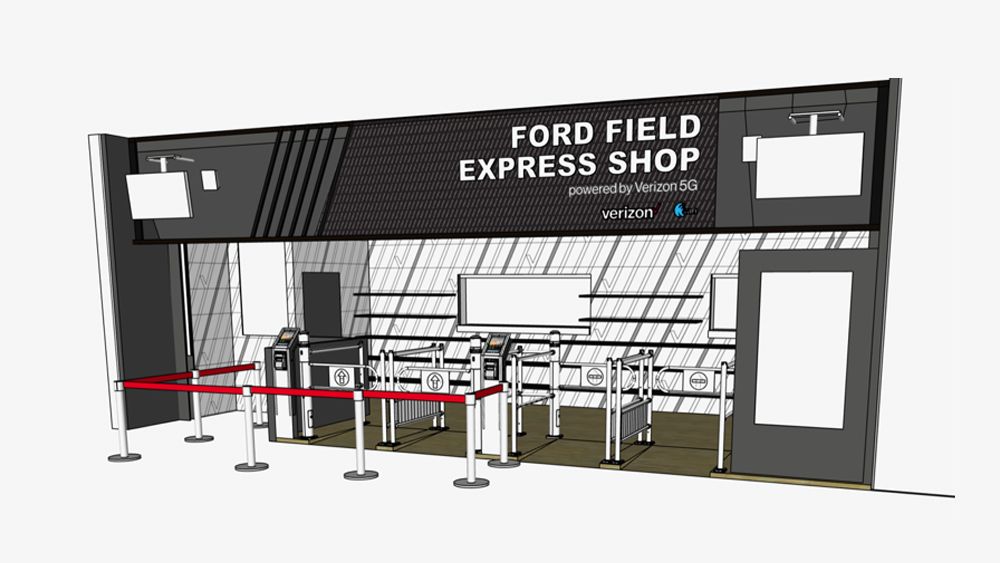 5. FORD FIELD EXPRESS SHOP POWERED BY VERIZON 5G
The Detroit Lions and hospitality partner Levy are teaming up with Verizon and AiFi to pilot a first-of-its-kind checkout-free market at Ford Field. The 400 sq. ft. market will transform an existing concession stand on the stadium's lower concourse into a true frictionless experience, where fans can simply dip a credit card to enter, select their desired food and beverage, and exit without having to checkout.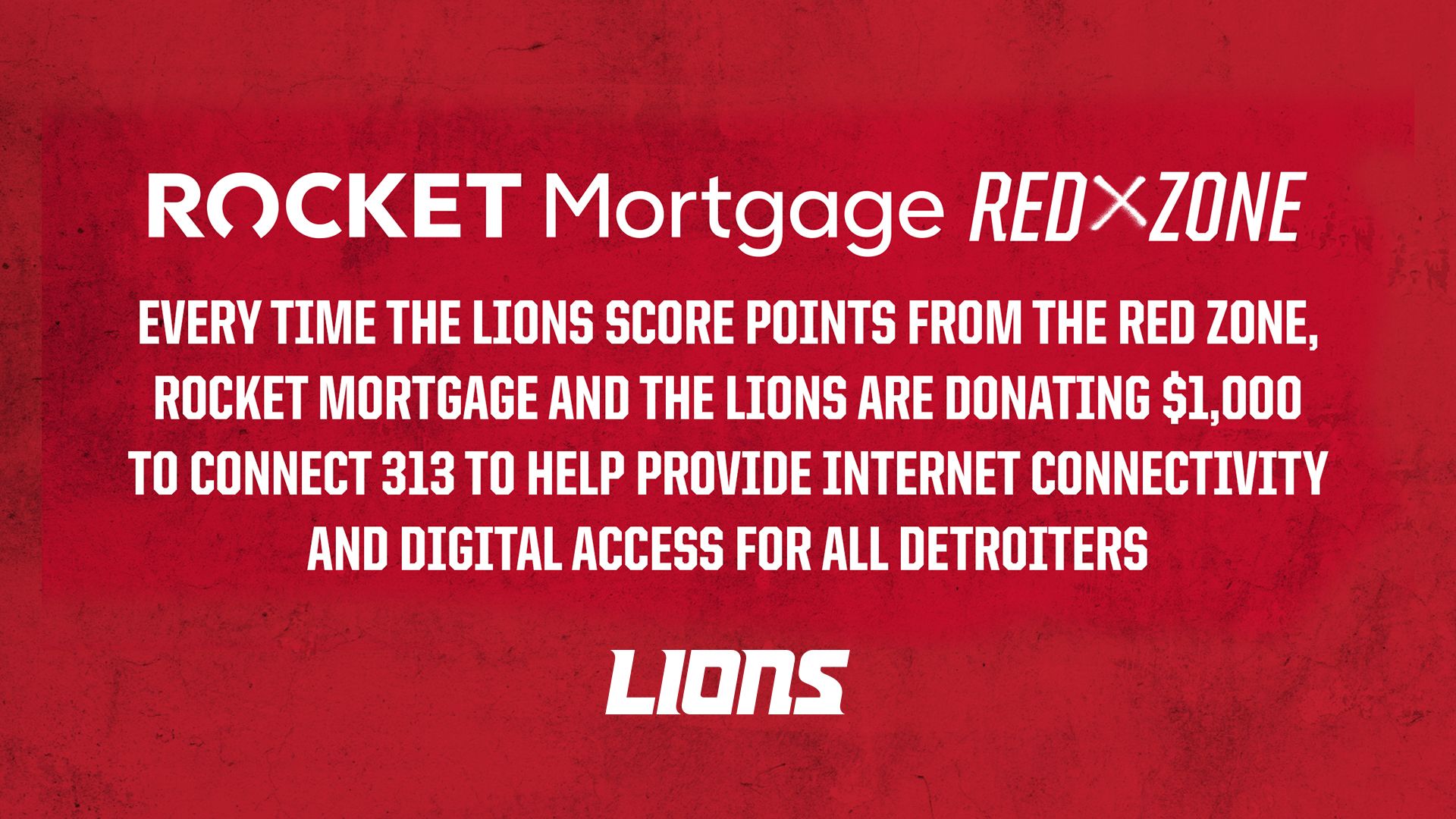 6. ROCKET MORTGAGE RED ZONE
All season long, Rocket Mortgage has given a $1,000 donation to Connect 313 each time the Lions have scored in the red zone. The Lions and Rocket Mortgage are proud to present 313 Connect with a check for $30,000 on-field during Sunday's game.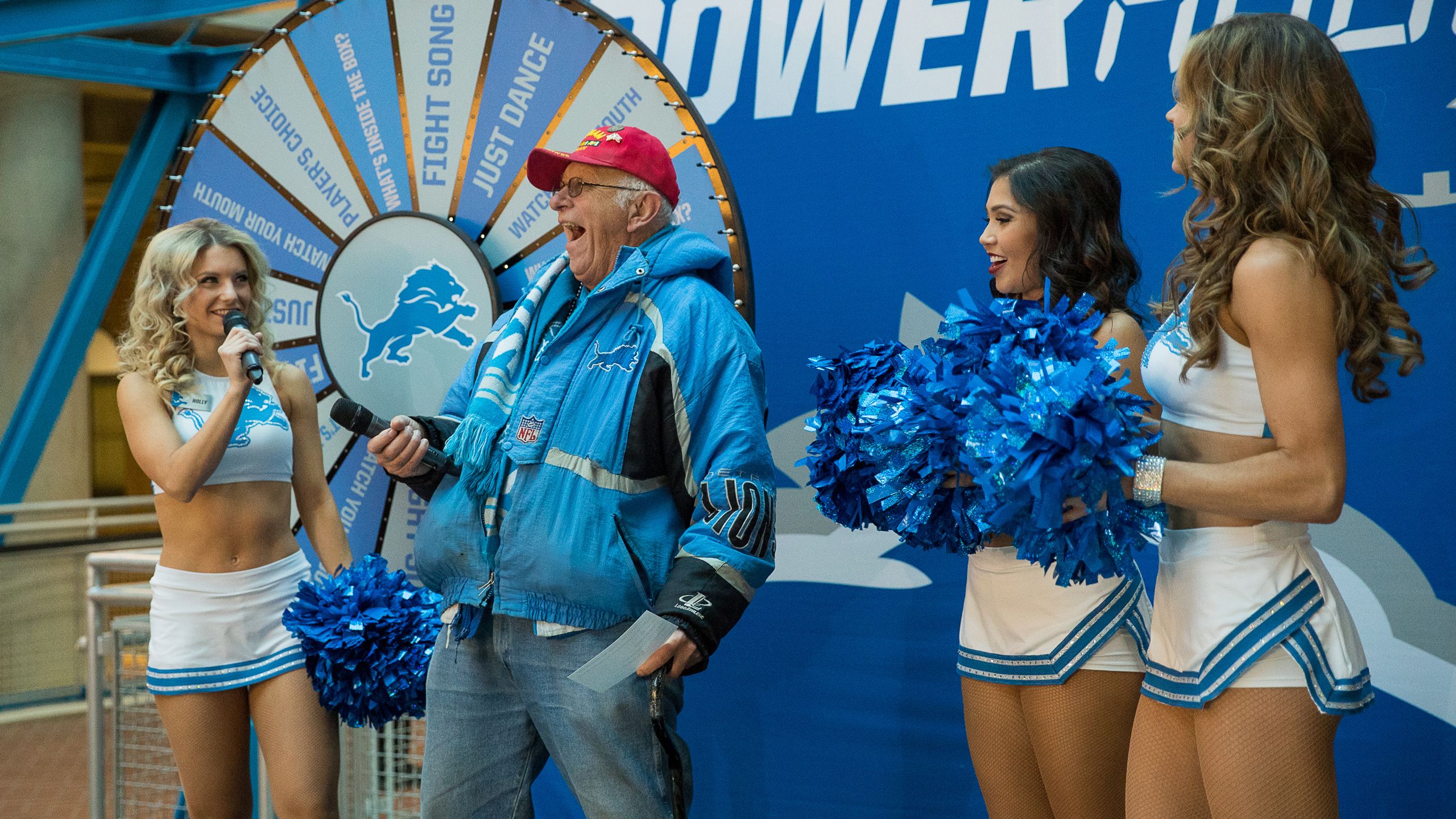 7. POWER HOUR
Gates open two hours prior to kickoff. Enjoy the Detroit Lions Power Hour for the first hour after gates open. Get in early and enjoy food and drink specials around the stadium. Spin our One Pride Wheel for a chance to win Ford Field Funds, sing on stage at Roar-Aoke, listen to a Chalk Talk from Lions Legends or meet the Detroit Lions Cheerleaders!!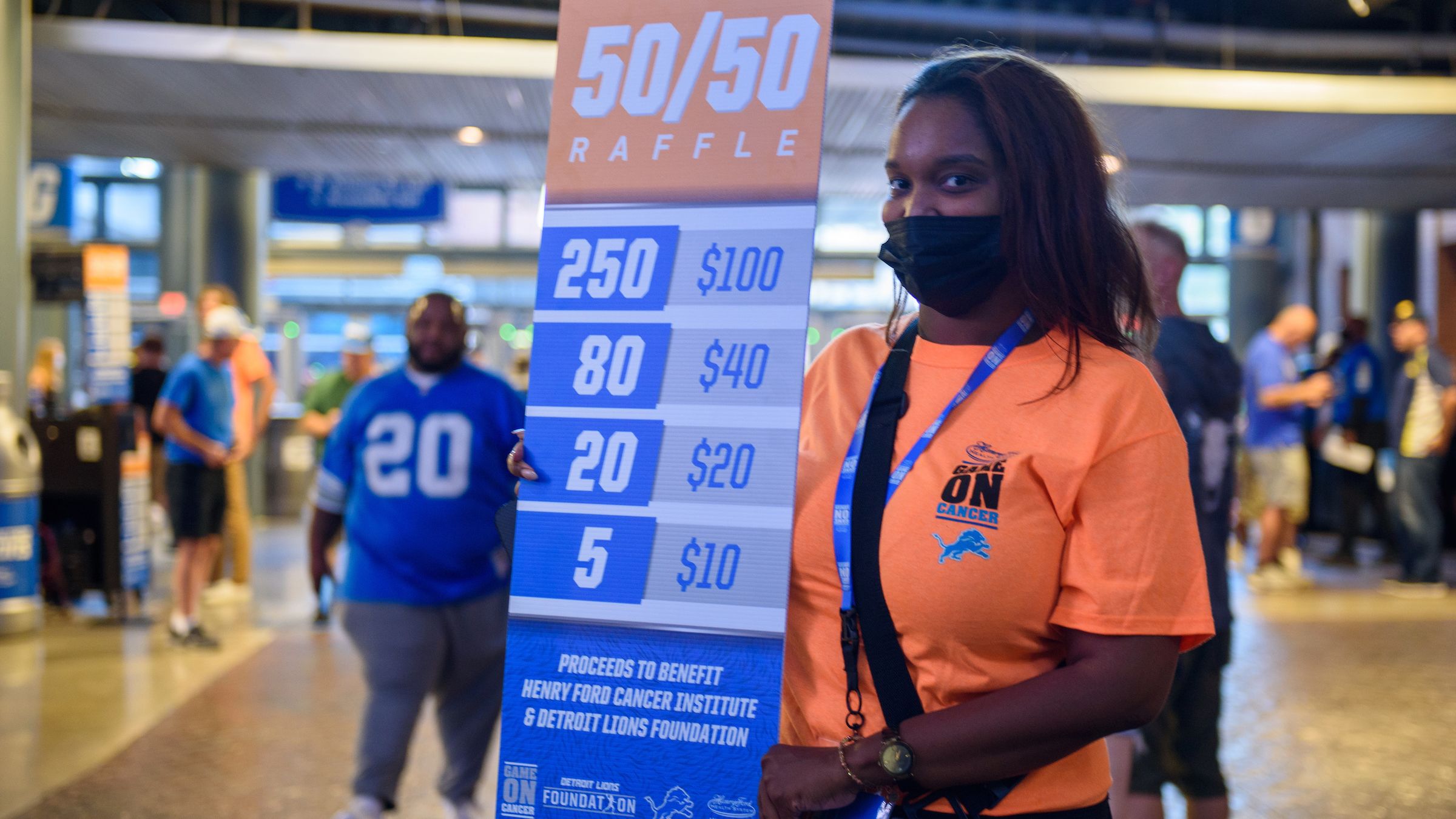 8. 50/50 RAFFLE SPECIAL OFFER
Get your 50/50 raffle tickets that support Henry Ford Health Systems' Game on Cancer initiative to serve cancer patients.
The Lions are offering a '2-for-1' special for the first hour of Power Hour from 11:00am - 12:00pm. Tickets will be:
10 for $10
40 for $20
160 for $40
500 for $100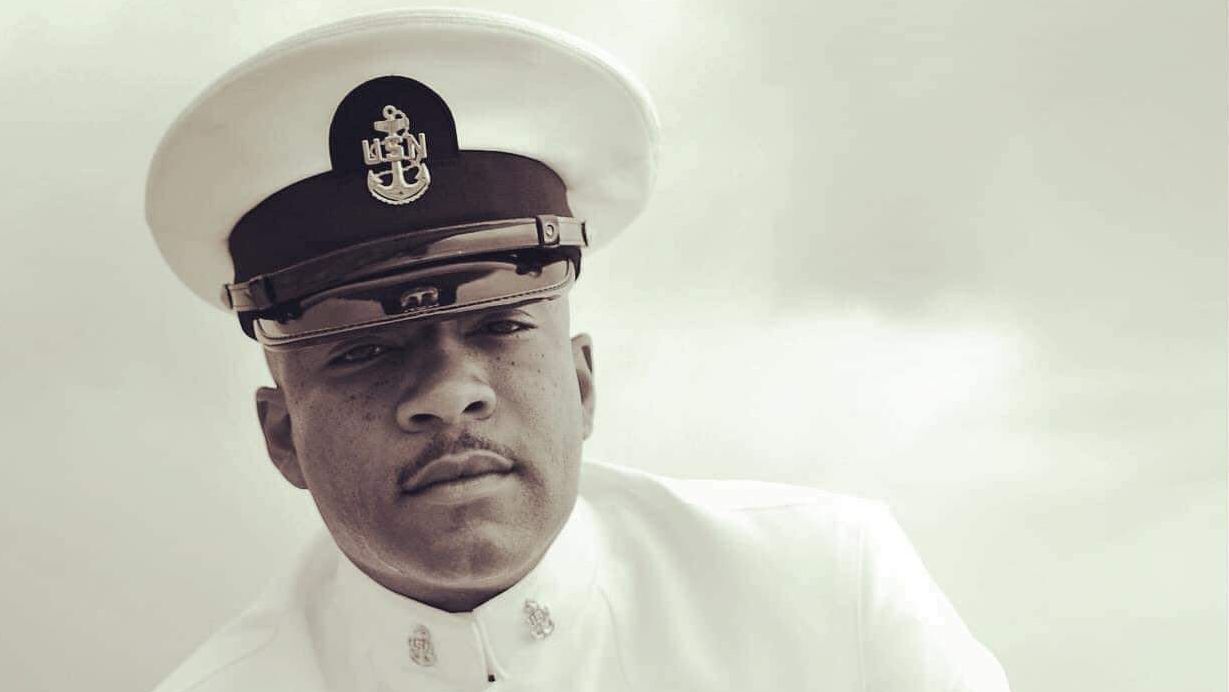 9. KROGER HOMETOWN HERO
To honor all of the brave men and women, both around the world and here at home, the Detroit Lions will be recognizing United States Navy, Chief Petty Officer, DeShawn Wilson.
10. POST-GAME KID'S TD RUN
After most Detroit Lions home games, kids ages 5 to 14 can score a touchdown on the field and receive a complimentary mini football (while supplies last). To participate, line up at the lower concourse Level 1 across from Section 122 immediately following the game. Register below to run online and enter to win cool Lions prizes for your child like an autographed football or a registration to a future Lions Youth Football Camp.