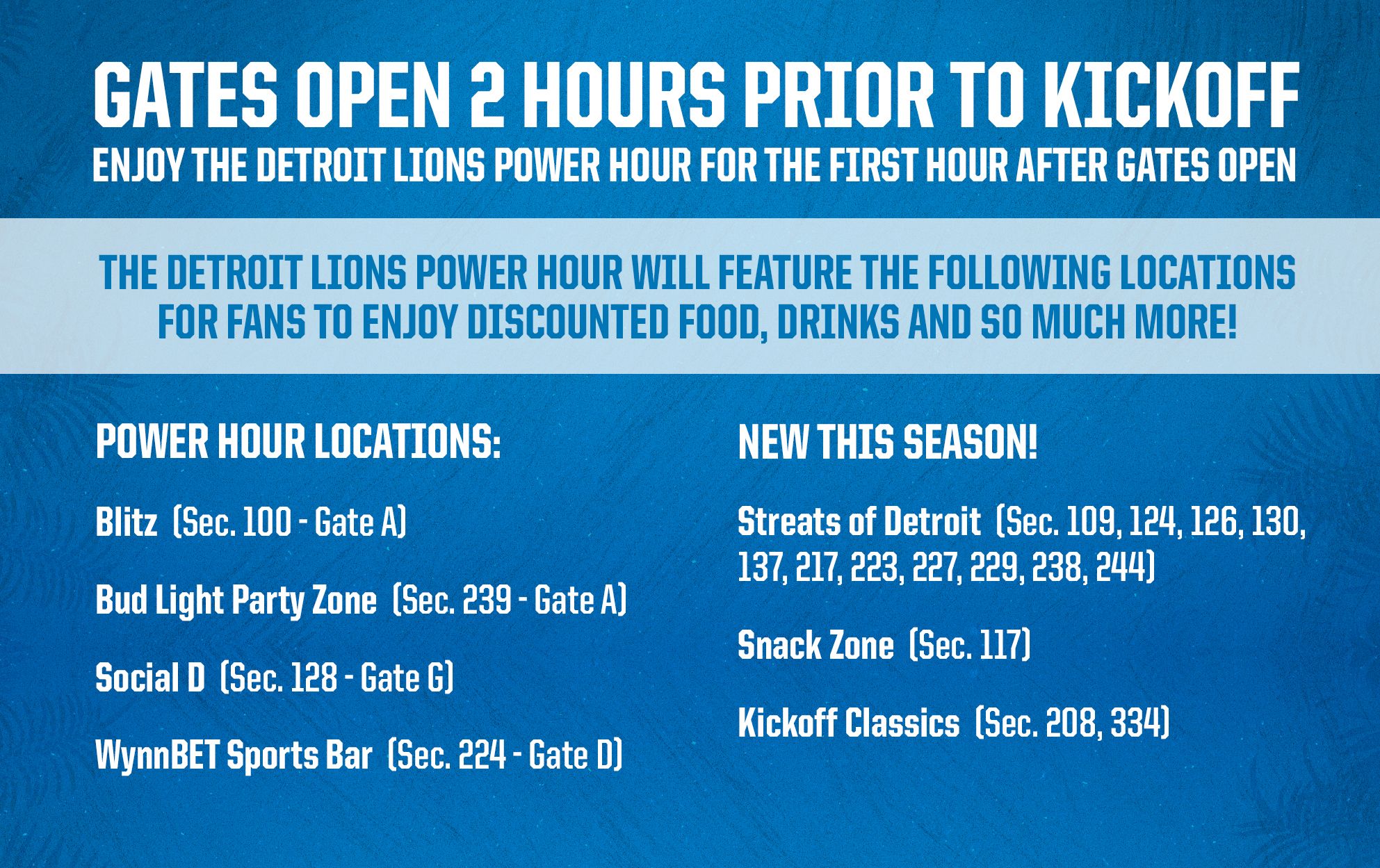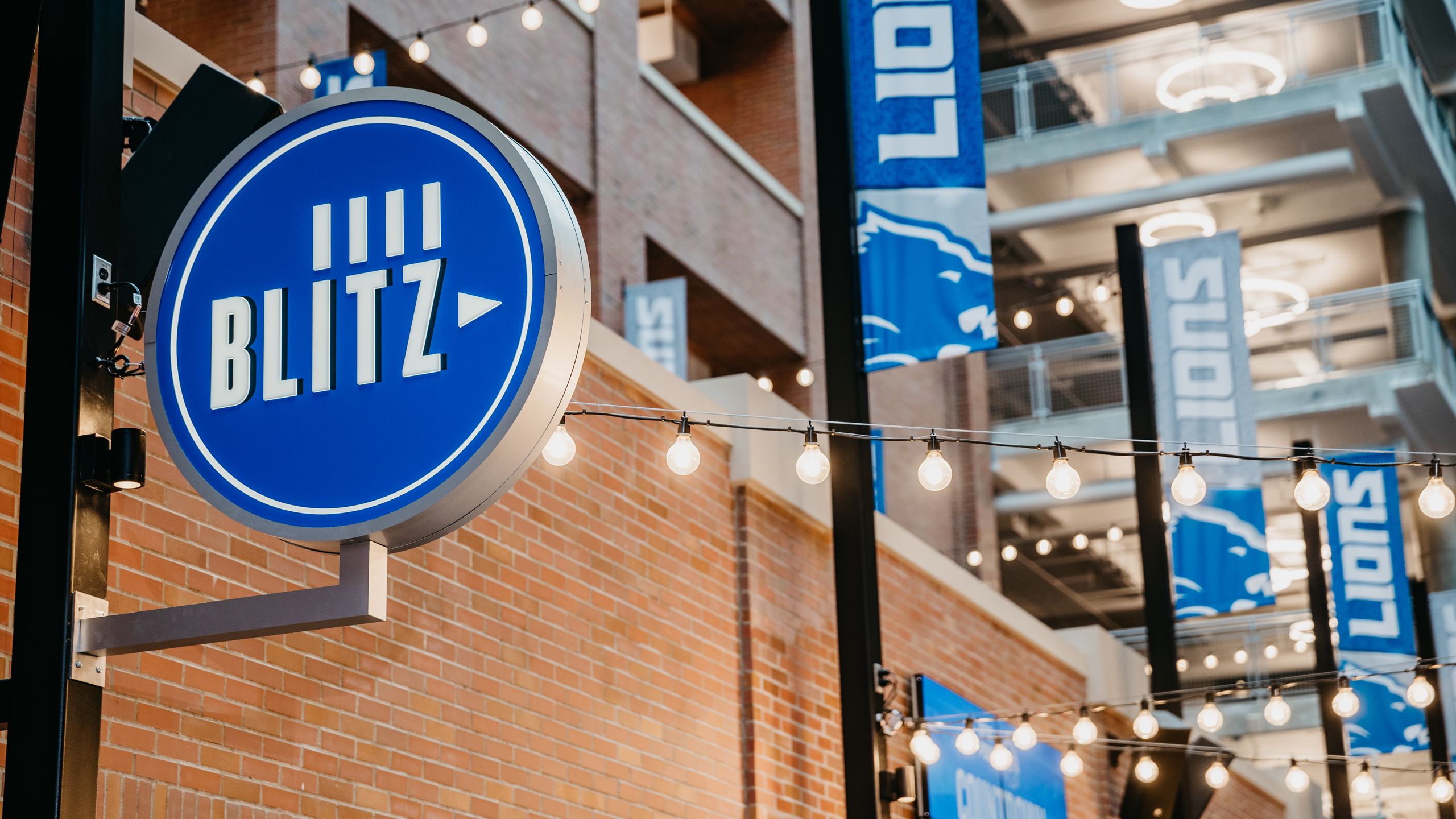 BLITZ
Located on Level 2 above the Gate A Atrium by Section 100, Blitz specials include $2 hot dogs and $3 Coors Light/Miller Lite, $3 cocktails, $2 canned soda, $2 bottled water and $5 Bloody Mary's.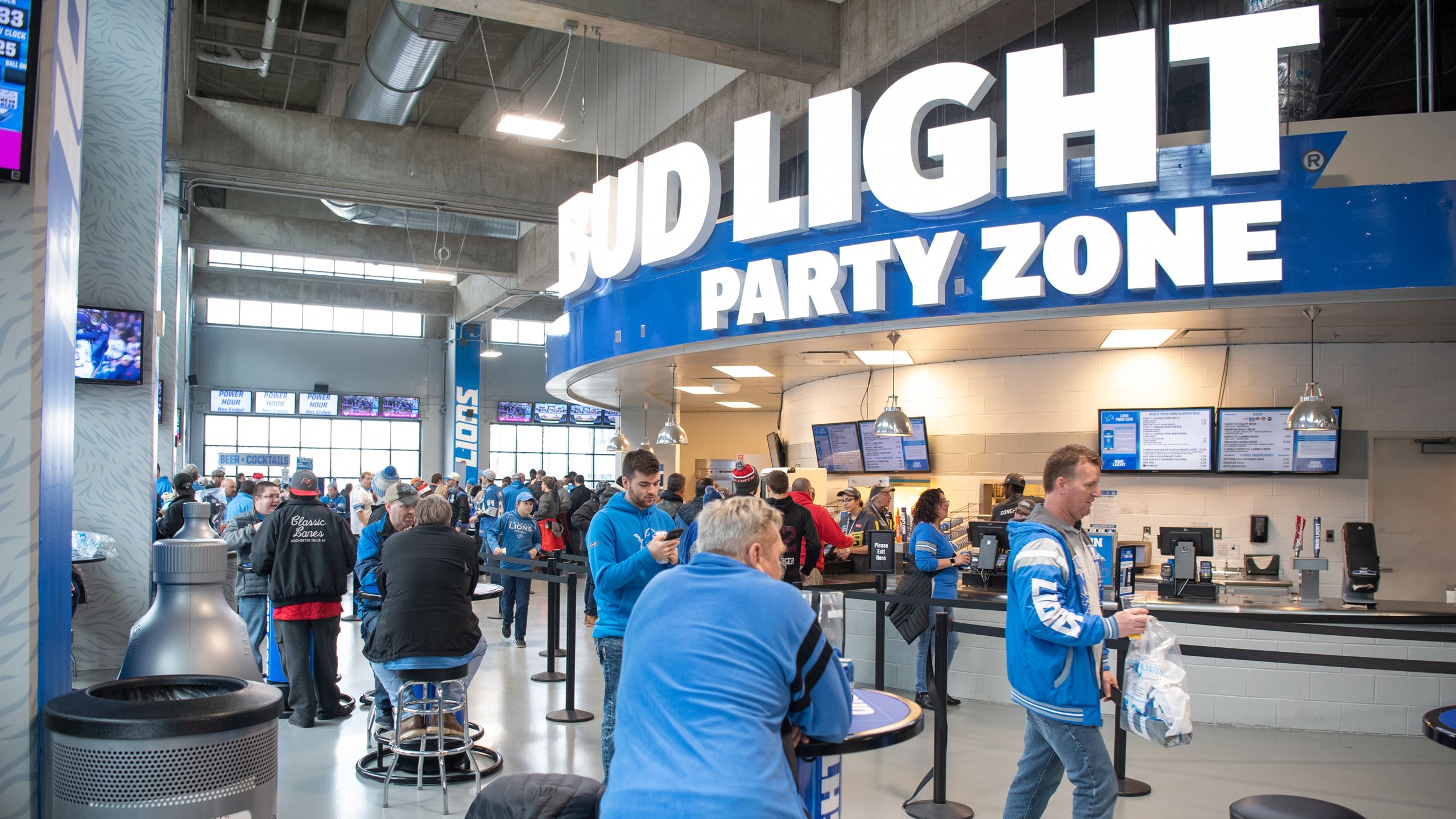 Bud Light Party Zone
Located outside Section 239 near Gate B, The Bud Light Party Zone features $3 Budweiser and Bud Light specials, $3 cocktails, $2 hot dogs and $2 soda.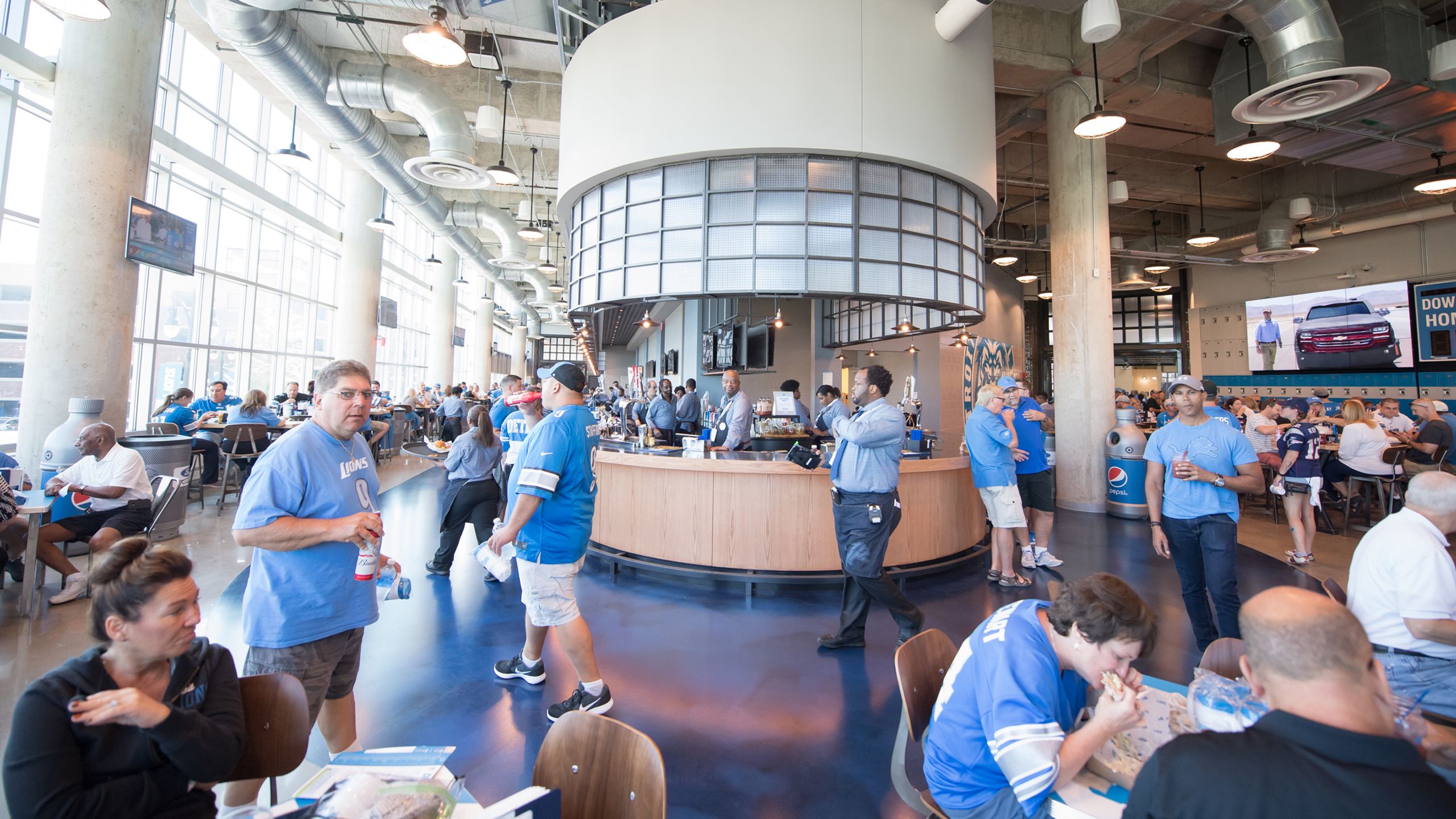 WynnBET Sports Bar
Located outside Section 224 near Gate E, WynnBET Sports Bar is a new location in 2021 for the Detroit Lions Power Hour. WynnBET Sports Bar features $3 Labatt Blue Light and $3 cocktails.
Social at Gate D
Located outside section 129 near Gate D. Social will feature live entertainment from Chris Delgado and Buddy Popps, and $3 beer and cocktail specials!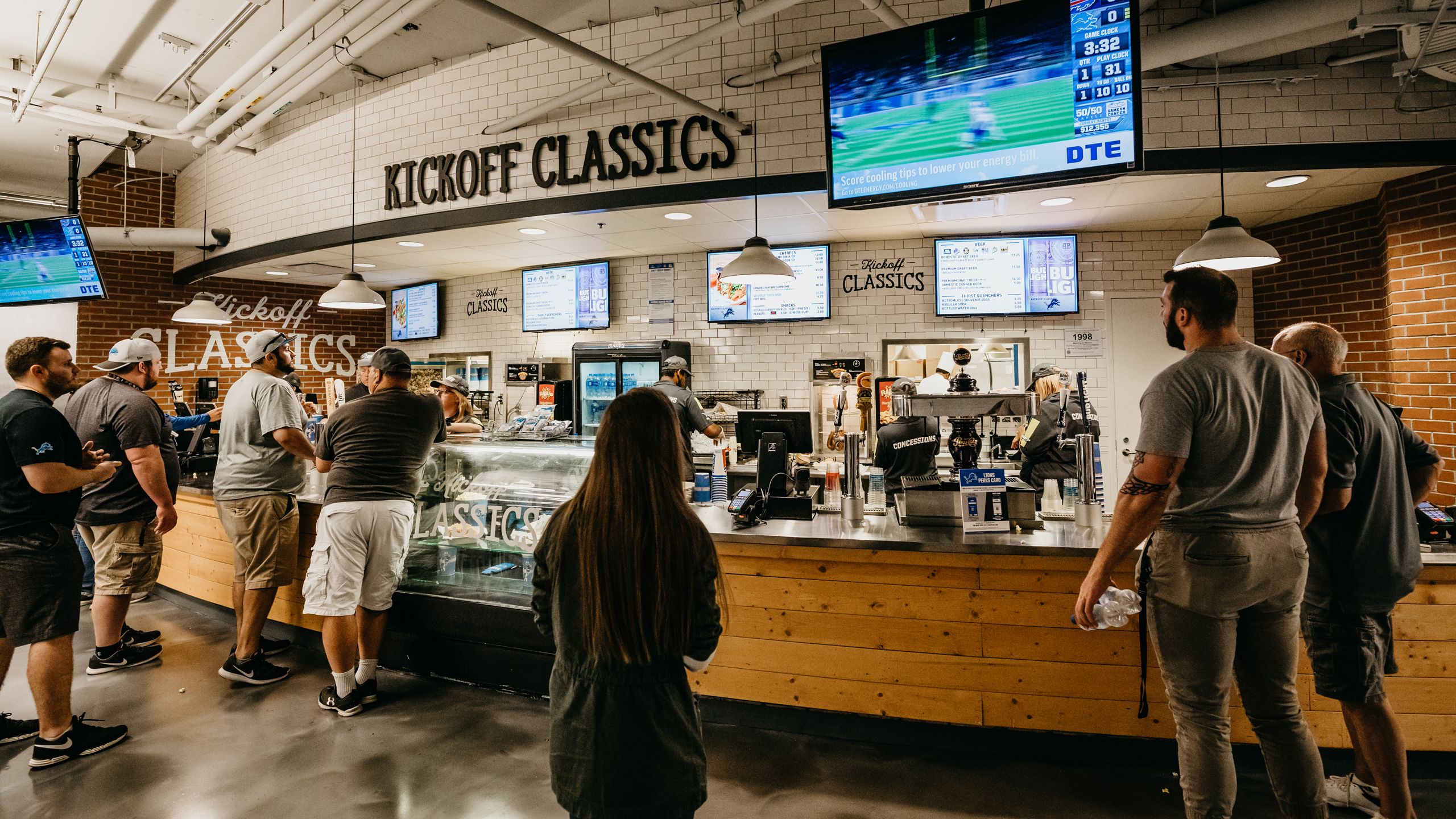 Kickoff Classics | Streats of Detroit | Snack Zones
Located in multiple locations around the stadium, Kickoff Classics, Streats of Detroit and Snack Zones are new locations in 2021 for the Detroit Lions Power Hour. These locations feature $3 beer, $2 hot dogs and $2 soda. (Sections 109, 117, 124, 126, 130, 137, 217, 223, 227, 229, 238, 244)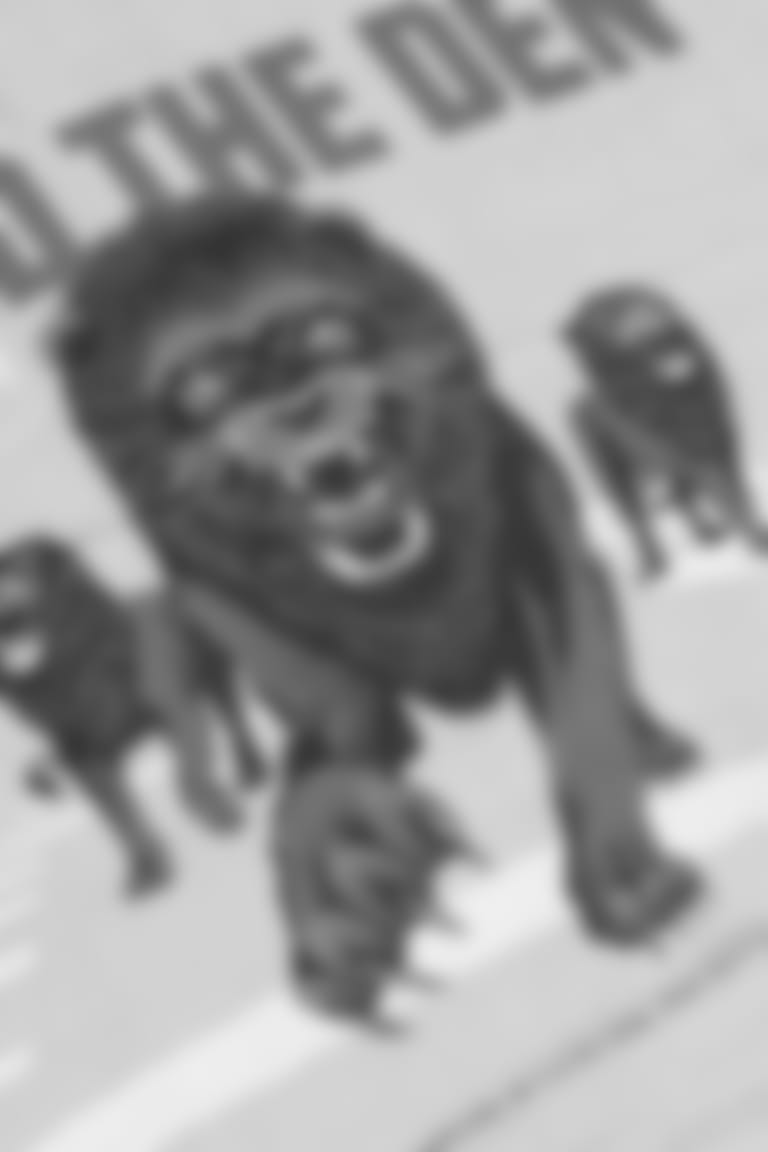 GAME DAY GIVEAWAY
The first Lions fans entering Ford Field receive a game day giveaway. Past items included Lions rally towels, Lions coffee mugs, Lions playing cards, bobbleheads and more.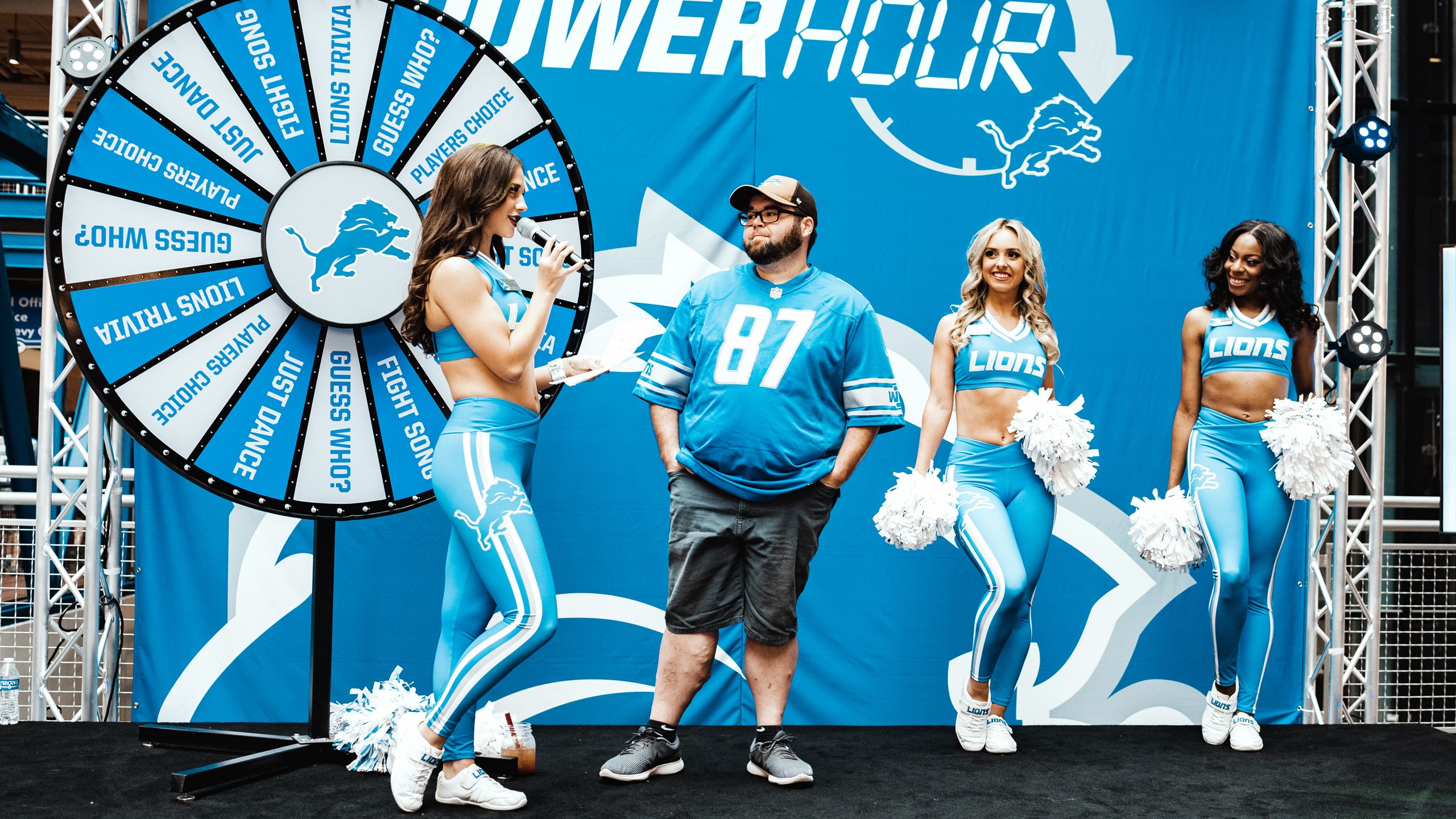 SPIN IT TO WIN IT
Be a good sport! Spin our One Pride Wheel (located outside of Blitz) and you'll have a chance to win Lions Loot by performing the Lions Fight Song, answering a Lions trivia question, show off your best dance moves or guess who the player is!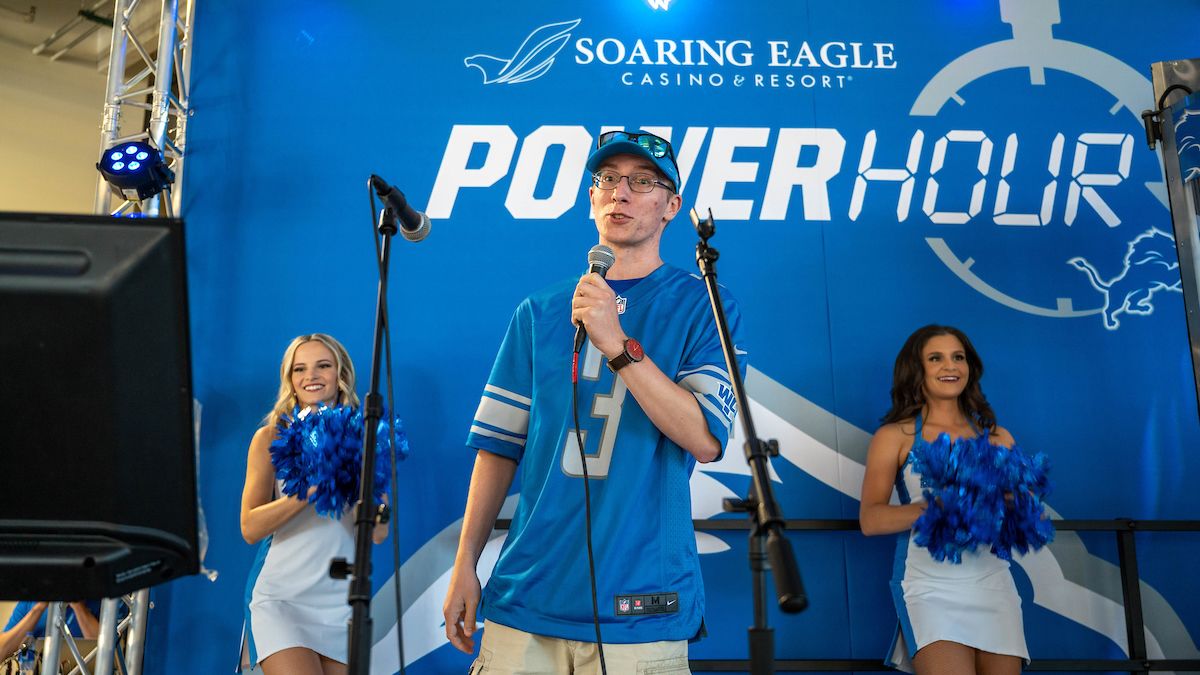 ROAR-AOKE / CASH MACHINE
We're looking for talented singers to get on stage in the Gate A Atrium. Your "roar" could earn you the chance to earn stadium cash!
WYNNBET SPORTS BAR
Check out the WynnBET Sports Bar located at section 224. Take advantage of Power Hour specials starting two hours before kickoff.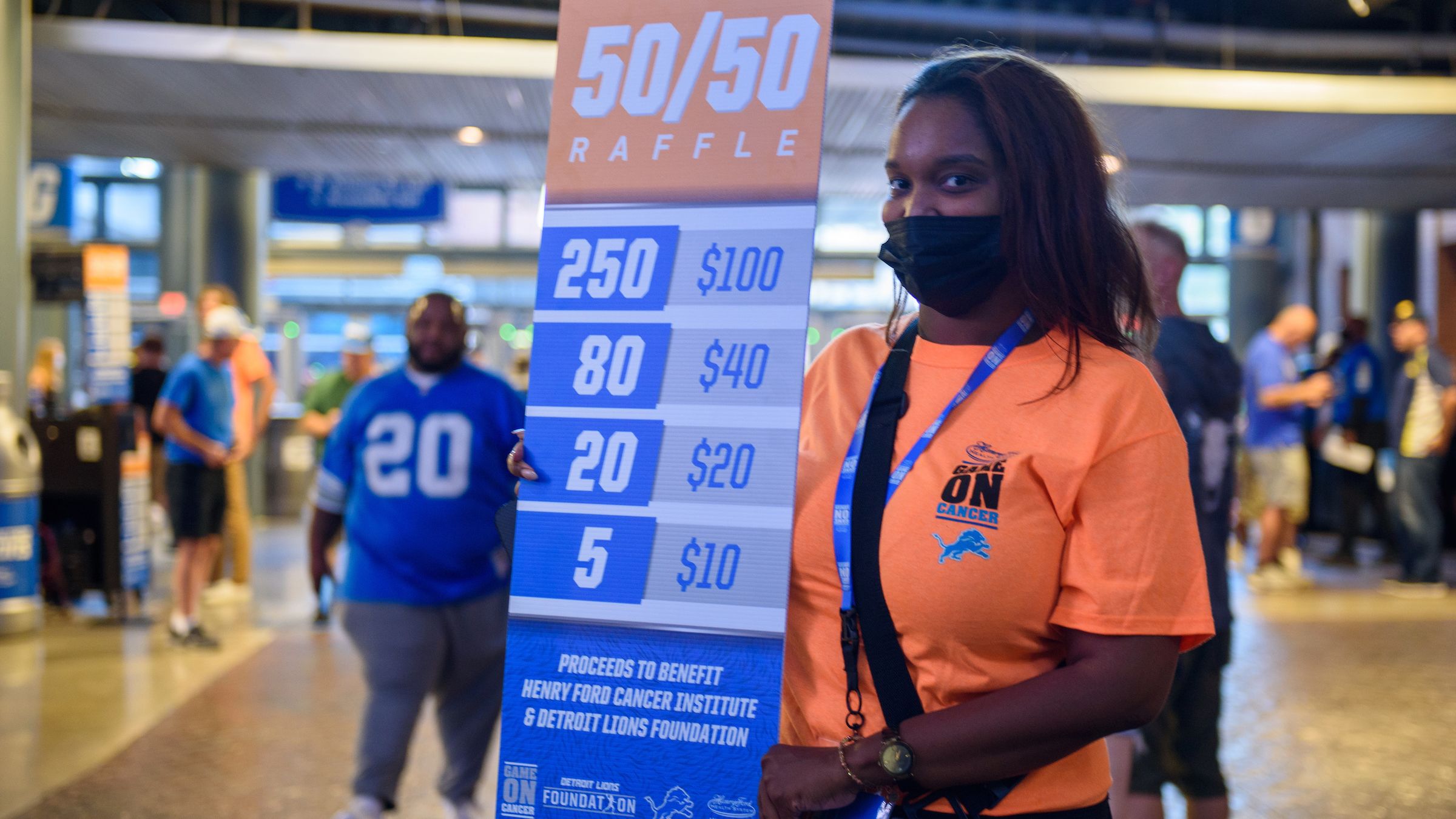 50/50 RAFFLE SPECIAL
Get your 50/50 raffle tickets that support Henry Ford Health Systems' Game on Cancer initiative to serve cancer patients.
10 for $10
40 for $20
200 for $40
500 for $100